Fosun's Strategy Evolution
Stage I: Rooting

1992-2000

Stage I: Rooting

1992-2000

Entrepreneurship: Consulting business, pharmaceuticals and real estate

Stage II: Expansion

2001-2007

Stage II: Expansion

2001-2007

Domestic development: Through the participation in the reform of introducing mixed ownership to state-owned enterprises relying on China's growth drivers, a comprehensive multi-industry enterprise was formed.

Stage III: Deployment

2008-2018

Stage III: Deployment

2008-2018

Global + new industrial layout: Integrated China's drivers with global resources to create an investment group underpinned by industries + operations.

Stage IV: Deepening

2019-

Stage IV: Deepening

2019-

Industry operations: Strategic focus, FC2M, innovation-driven consumer group
External factors

Given that the reform and opening up have stepped into a new stage, the land, capital and labor mobility as well as the rise of urbanization offer a favorable condition for the start-up and development of Fosun in the key industries including pharmaceuticals and real estate.

Internal breakthrough

Since the establishment in 1992, Fosun has made a breakthrough in the business scope based on market survey, discovered an opportunity in the diagnostic reagents market, and entered the biological pharmacy + pharmaceutical distribution field. Fosun Pharma was listed in 1998.

By actively grasping the market opportunity of selling commercial housing for state-owned enterprises as an agent, Fosun went into the real estate industry in China through Resource and Forte.

Typical Case

With the establishment of Fosun Pharma in 1994, Fosun got into the pharmaceuticals industry. Fosun Pharma was listed in 1998.

Established in 1998, Forte quickly became a leading real estate enterprise in China.
External factors

In view of the state-owned enterprise reform, the opportunities brought by China's accession to the WTO appeared. Iron and steel manufacturing, heavy industry and supermarket retail industry achieved leapfrog development, which offered a good opportunity for the participation of private enterprises into the national economic construction.

Internal breakthrough

Breakthroughs in the pharmaceuticals and real estate businesses: By taking over state-owned enterprises such as "Yuyuan", "Nanjing Nangang" and "Zhaojin", and actively building its presence in the retail and distribution, manufacturing and mining industries, a new pattern of industrial integration was achieved. The flexible management mechanism of Fosun was adopted to improve the market management quality of traditional state-owned enterprises.

Facilitating the improvement of the value of state-owned assets: Promoted the sustained and rapid development of "Yuyuan", "Zhaojin" and "Nanjing Nangang".

Typical Case

In 2001, Fosun invested in Yuyuan.

In 2003, Fosun invested in NSU for the entry into the manufacturing industry; Fosun invested in Sinopharm for the entry into the pharmaceutical distribution field.

In 2004, Forte was listed. Fosun invested in Zhaojin Mining to improve the upstream and downstream integration.

In 2007, Fosun International and Zhaojiin Mining were listed.
External factors

The financial crisis sweeping the world; steady development of China's macro economy; upgrading of the health, finance and consumption industries; acceleration of the "globalization" process; "investment in China" becoming a hot topic; and rapid development of the mobile internet.

Internal breakthrough

In 2017, Fosun put forward the strategy to focus on family customers.

Fosun's internationalization strategy achieved a breakthrough.

Fosun actively stayed tuned on the opportunities of"Combining China's growth momentum with global resources" in the fields of global pharmaceuticals, fashion, tourism, real estate, finance and consumption to build "insurance-oriented comprehensive financial capability": invested in insurance companies such as Fidelidade, Peak Re and AmeriTrust to enhance its presence in the insurance industry.

In 2018, Fosun restructured Yuyuan and held a controlling stake in Yuyuan Inc.

Typical Case

In 2010, Fosun acquired Club Med.

In 2011, Fosun invested in Sanyuan.

In 2012, Pramerica Fosun Life Insurance commenced business.

In 2013, Fosun invested in Foshan Chancheng Central Hospital.

In 2013 and 2014, Fosun invested in insurance companies such as Fidelidade, Peak and AmeriTrust.

In 2016, Fosun Tourism Group was established. It was listed in Hong Kong in 2018.

In 2017, Fosun Fashion Group was established.

In 2018, Fosun restructured and controlled Yuyuan.
External factors

Artificial intelligence, big data, cloud computing and other digital and intelligent technologies make it possible to have an insight into and meet individualized consumer demands. The industrial internet becomes a new trend and a new function.

Internal breakthrough

The first year of industry operations

Clear positioning: Built an "innovation-driven consumer group" and put forward the "focus" strategy and FC2M. Completed the investment in Babytree, Jiayuan.com, Boohee.com, Dongjia, Fosun Health Plus and other vertical C2M platforms.

Ecological multiplier: Promoted the listing of Fosun Tourism Group and Henlius, and gave full play to ecological multiplier effects of existing industries of the Group.

Typical Case

In 2019, Henlius was listed.

In 2019, Fosun invested in Seagull and Shanghai Watch to actively support the transformation and upgrading of state-owned enterprises and exert multiplier effects.

In 2020, Fosun invested in Boohee.com and established Fosun Health Plus.
Capability evolution:
From 0 to 1

/

Transformation and upgrading of traditional enterprises

/

Transformation and upgrading of traditional enterprises Leverage growth momentum and resources in both

/

FC2M

/
Fosun's strategic framework: ecological multiplier effects focused on family customers + innovation-driven strategy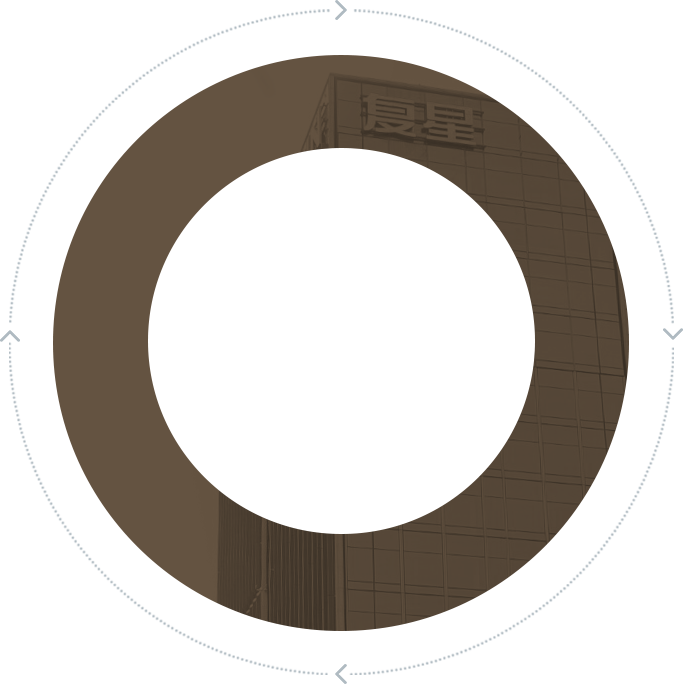 Centered around families
FC2M

FC2M

FC2M is a model whereby customers can be subdivided and seen through thoroughly, what customers really need understood, products innovated and customers' problems solved with digital tools. And the efficient two-way interaction between Client and Maker can then be realized through reverse recommendation and accurately reaching target customers by digital means.
Fosun is promoting its businesses to invest in vertical C2M platforms in each field. On the one hand, strengthen the digitization of makers and the capability of reaching clients through more channels to feed customer demands. On the other hand, create a flexible and intelligent supply chain for makers to efficiently meet customers' individualized demands.

Industry Operations + Investments

Industry Operations + Investments

Strengthen the industry operation capacity by investment and reinforce the investment & financing capacity by industry operations for the implementation of the twin-driver strategy.

Insurance (finance) + Investment

Insurance (finance) + Investment

Insurance + investment in Hive and industry. Improvement of yield rate by insurance supported by industries
Enhance product competitiveness, improve the insurance capacity, and continue to expand the size of investible insurance funds.
Optimize asset allocation and strengthen the investment capacity.
Continue to seek high-quality investment targets conforming with the concept of "Combining China's growth momentum with global resources".
Focus on high-quality enterprises in the core strategic direction of wealth, health and happiness.
Invest in outstanding enterprises conforming with the C2M logic and exerting ecological multiplier effects.

Driven by Innovation

Driven by Innovation

Create a diversified and three-dimensional innovation system through independent research and development, investment incubation, patent licensing, and the introduction of innovative product mechanism;
Focus on fulfilling the needs of family application scenarios, to be the pioneer in global innovation track, and cultivating Fosun good products with product strength and competitiveness.

Glocalization (Global + Local)

Glocalization (Global + Local)

Clear goals of top-level management to improve ecological multiplier effects of "Glocalization"