Brand Wall
Over the past thirty years, more than a hundred brands around the world have joined the Fosun family, forming a treasure trove of brands. Brand Wall provides us with an opportunity to set our sights on these stellar brands and to explore their past, present and future.
Mid-16th century
豫园股份
Originating from the more than 700-year-old Yuyuan City, Shanghai Yuyuan Tourist Mart (Group) Co., Ltd(YUYUAN Inc.). is one of the eight earliest stocks listed in Shanghai. In 1987, YUYUAN Inc. was approved as the first joint-stock enterprise in Shanghai commercial system. In 1992, with the approval of Shanghai Municipal Party Committee and Municipal government, it agreed to reorganize and establish "Yuyuan Mall" on the basis of the listed company "Yuyuan Shopping Mall" Co., LTD. In 2002, with the approval of the Ministry of Finance, Fosun became the largest shareholder of the company in the form of equity transfer. After completing major asset restructuring in 2018, YUYUAN Inc. became the flagship platform of Fosun's happy industry. In September 2022, YUYUAN Inc. became one of the main entities of the Fuyou Road Project, thus connecting the first and second phase of Yuyuan Garden and the BFC Bund Financial Center and other commercial areas, and the "Greater Yuyuan Garden Area" was officially launched.
1567
Resolution Property
In 1566, Sir Thomas Gresham, father of the British banking industry, established the Royal Exchange, the first center of commerce built specifically for stock trading in London. In 2018, Fosun's portfolio company Resolution Property formally acquired the long-term revenue right of the offices of the Royal Exchange Building.
1757
松鹤楼
In the twenty-two year of Qianlong's reign in the Qing Dynasty, 1757, Xu founded a restaurant serving noodles, rice and other dishes near the Xuanmiao Temple in Suzhou. In 1918, Zhang WenBing joined and leased the restaurant and renamed it to Hejisonghelou(和记松鹤楼), serving Suzhou cuisine. He recruited famous chefs to inherit culinary techniques, such as stewing, braising, simmering, roasting, deep-frying, stir-frying, and steaming to make sure the color, taste, aroma and presentation of the dishes follow traditional Suzhou cuisine, and created dozens of new and popular dishes including braised shark's fin, braised soft-shelled turtle soup, Sweet and Sour Mandarin Fish, steamed pork in lotus leaf, watermelon chicken, barb liver soup and Suzhou-style hot pot, which have made Songhelou ( 松鹤楼 ) a hotspot for celebrities and a cradle of Suzhou's culinary chefs on Guanqian Street . In June 2018, Yuyuan, a subsidiary of Fosun acquired Songhelou. In 2019, Shanghai's first Songhelou Suzhou-style noodle shop opened at Yuyuan Tourist Mart, and the standardized system enabled it to rapidly expand across the country and more than 160 stores have been opened as of December 2022.
1783
童涵春堂
In 1783, the 48th year under Emperor Qianlong's reign in the Qing dynasty, Ningbo businessman Tong Shanchang opened a small shop in Shanghai to run traditional Chinese herbal medicine business. It was the origin of Tong Han Chun Tang, one of the oldest drug stores in Shanghai. In 2002, Fosun vigorously promoted the cross-provincial retail chain development of Tong Han Chun Tang. In January 2010, Tong Han Chun Tang became the only one of the four time-honored national pharmaceutical brands in Shanghai to be awarded the "China Well-Known Trademark".
1796

HUACK AUFHUSER LAMPE
In 1796, Hauck & Aufhäuser was established. It is one of the few independent private banks in Germany that provides comprehensive consulting services and asset management for private, corporate and institutional clients. In September, 2016, Fosun completed the acquisition of Hauck & Aufhäuser, building another financial bridge between Chinese and European companies. On 8 October 2021, H&A announced the successful wholly-owned acquisition of Bankhaus Lampe. After the merger, it was renamed as Hauck Aufhuser Lampe (HAL) and became a large German private bank with more than 1,300 employees, more than EUR200 billion in assets under management, and nearly EUR10 billion in total assets.
1808
FIDELIDADE
In 1808, the Portuguese insurer BONANÇA was founded. It is the predecessor of FIDELIDADE and one of the oldest insurance companies in Europe. Established in 1835, FIDELIDADE is a pioneer in life insurance. In 2012, these two insurance companies merged under the brand FIDELIDADE. In 2014, FIDELIDADE joined Fosun, witnessed by Chinese leader and the then-Portuguese President Anibal Cavaco Silva.
1841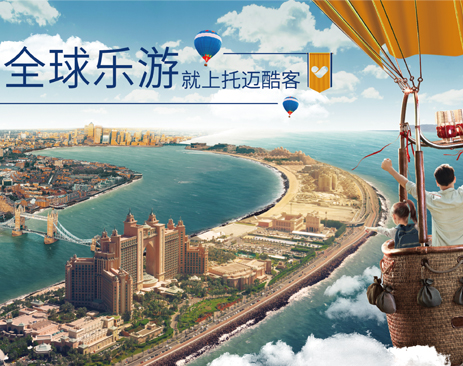 托迈酷客
In 1841, Englishman Thomas Cook organized a 500-person group tour between Leicester and Loughborough, England. That was the first commercial travel in the world. And the world's first travel agency was thus born. In November, 2019, Fosun Tourism Group announced the acquisition of Thomas Cook and its hotels Casa Cook and Cook's Club. On 18 July 2020, the Thomas Cook Lifestyle Platform was launched globally and became an online portal for the FOLIDAY ecosystem to reach consumers directly.
1875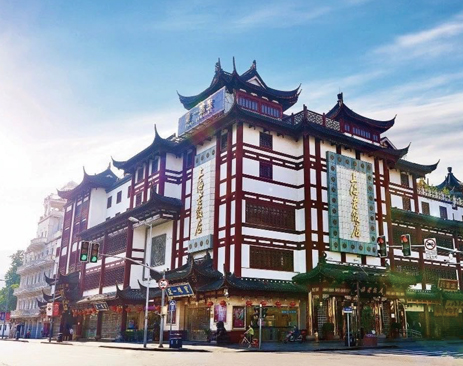 上海老饭店
The predecessor of Shanghai Classical Restaurant can be dated back to Rongshun Restaurant founded in the 1st year during the reign of Emperor Guangxu (1875) of Qing Dynasty. As a flag of Shanghai cuisine, Shanghai Classical Hotel has covered a history of more than 140 years since its inception. With the efforts of Li Borong, Yang Yuying and other celebrity chefs, as well as several generations of chefs, Shanghai Classical Hotel has taken inheriting and expanding the characteristics of the local cuisine as its mission and earned multiple awards, such as "China Famous Restaurant", "China Time-honored Brand", "Shanghai Famous Trademark", "Shanghai Brand" and "Shanghai May Day Labor Award" and is unanimously recognized by domestic and overseas guests. In November 2014, Shanghai Classical Hotel's cooking art of local cuisine was selected as the project of protecting "National Intangible Cultural Heritage". Besides, over the one and a half century, Shanghai Classical Hotel has welcomed many heads of states and witnessed historical moments again and again. Many celebrities, famous officials, and scholars have left their footprints at Shanghai Classical Restaurant.
1877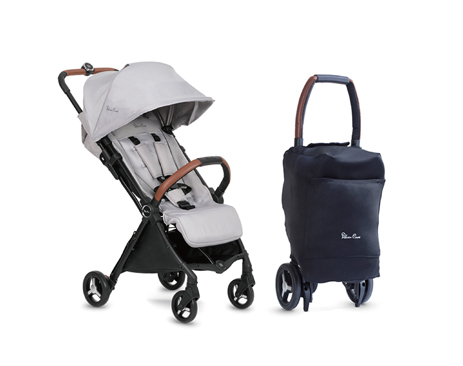 Silver Cross
In 1877, British engineer William Wilson invented the world's first pram by incorporating a spring system and a foldable roof into the baby carriage, in order to make it easier for his wife to take their children out. Silver Cross brand came into being. Ever since 1910, Silver Cross has become the pram of choice for the British royal family. In July 2015, Silver Cross joined Fosun.
1877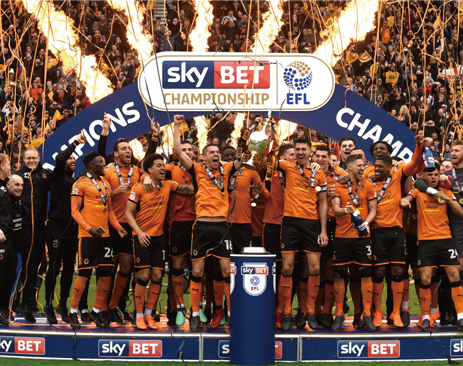 狼队
In 1877, John Baynton and John Brodie, two pupils of St. Luke's Church School in Wolverhampton, England, established St. Luke's F.C., the predecessor of Wolves. In 1954, the Wolves won the top league for the first time. Over the past 100 years, Wolves have won 11 league champions (3 top league champions), four Football Association Challenge FA Cup champions, 2 League Cup champions and 1 UEFA Europa League runner-up. In July 2016, Wolves FC joined Fosun. In 2018, Wolves returned to the Premier League. To the date, Wolves ranked seventh for two consecutive seasons. In 1877, John Baynton and John Brodie, two pupils of St. Luke's Church School in Wolverhampton, England, established St. Luke's F.C., the predecessor of Wolves. In 1954, Wolves won the top league for the first time. Over the past 100 years, Wolves have won 11 league champions (3 top league champions), 4 FA Cup champions, 2 League Cup champions and 1 UEFA Europa League runner-up. In July 2016, Wolves joined Fosun. In 2018, Wolves returned to Premier League.

1889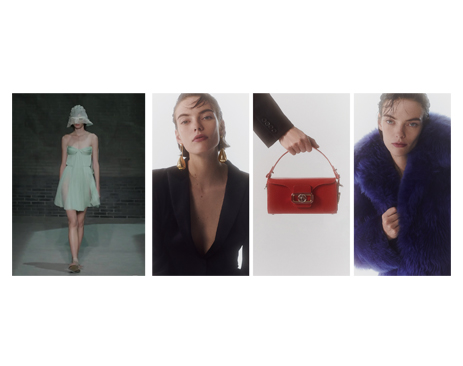 LANVIN
In 1889, Jeanne LANVIN opened her own fashion house in Paris and launched the LANVIN brand, triggering a boom of the haute couture boutiques around the world. Since 1890, a fashion empire of hats, children's clothes, womenswear, menswear, formal wear, fragrance and even home decoration has built gradually. In February 2018, LANVIN joined Fosun. On 17 October 2020, LANVIN presented the Spring/Summer 2021 show along Yuyuan Garden's 400-year-old nine-turn bridge, setting off a huge wave of fashion in the brightly-lit oriental garden.
1900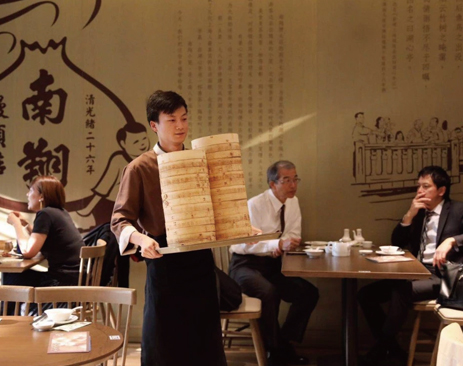 南翔馒头店
"Best Shanghai-style Steamed Buns in the World". In 1900, the 26th year during the reign of Emperor Guangxu (1875-1908), Wu Xiangsheng, who was from the then-Nanxiang, Jiading Town, came to Shanghai County. Then near the Jiuqu Bridge in the Chenghuangmiao district, Wu opened a shop to specially make and sell small steamed buns. The shop was later called "Nanxiang Steamed Bun Restaurant". Today, this savory thin-skinned delicacy with generous filling and soup is well-known across China, standing out among traditional Shanghai-style snacks. All year round, you can always see people lining up to taste its steamed buns, which adds an element of uniqueness for this district.
1939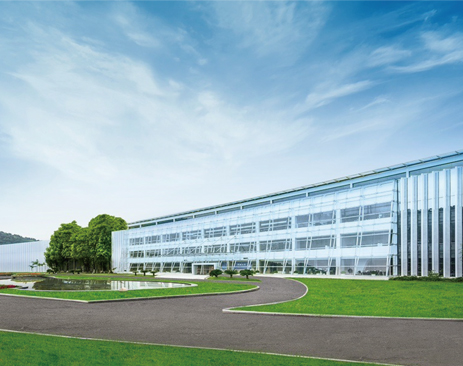 药友制药
In 1939, after witnessing the shortage of medicines in China during the war, more than 10 patriotic teachers and students from West China Union University, founded YaoPharma (named YaoYou Pharmaceutical Factory back then) in Chengdu. YaoPharma joined Fosun group in 2002 and has gradually developed into a full-chain pharmaceutical enterprise integrating R&D, manufacturing and sales of both APls and finished products. YaoPharma has world-leading manufacturing technology and scale. It has R&D and manufacturing bases all over the country.
1904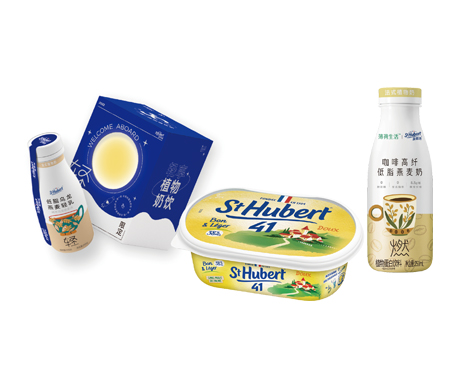 St Hubert
In 1904, the French health food maker St Hubert was set up. It mainly produces healthy butter series, plant yogurt, beverages, desserts and fruit mixed yogurt products, and has long been a leader in the French and Italian markets. In July 2017, St Hubert joined Fosun. In November 2019, it launched the first batch of products in the Chinese market under the name of "Sheng Youhuo". In August 2022, St. Hubert launched a new "Tasty and Healthy" plant-based milk collection.

1940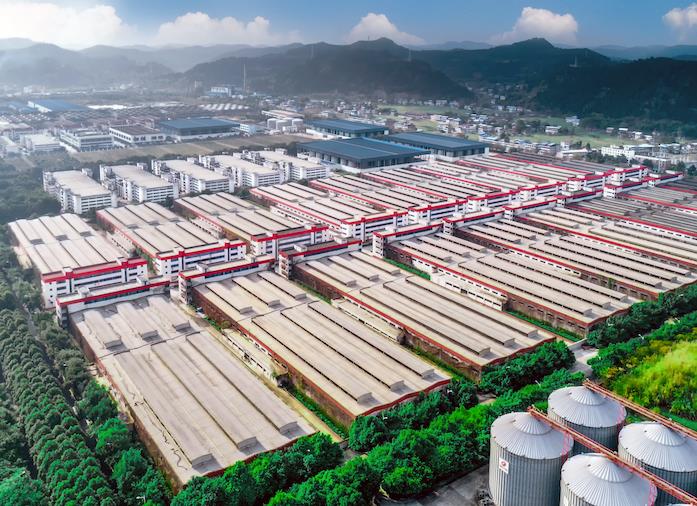 舍得酒业
In 1940, Li Mingfang, who came from a family of brewers in the late Qing Dynasty, set up the Tai'an Workshop in Shehong Liushu Town (now Tuopai Town), which became famous for its pure aroma and fabulous taste, thus the foundation of the brewery was laid. In 1946, Ma Tianqu, a famous scholar of the former Qing Dynasty, named "Tuopai Qujiu" with the meaning of "Tuopai wine brewed in Tuopai spring and famous brand for thousands of years". In 1989, at the 5th National Spirit Evaluation Conference, Tuopai Qujiu (38 degrees and 54 degrees) became a benchmark of the strong fragrance type spirit. Moreover, awarded the gold medal by the National Quality Award Review Committee and granted the title of Famous Chinese Liquor, and became one of the top 17 famous liquors in China. After transforming the modern enterprise system, Sichuan Tuopai Qujiu Co., LTD. was listed on the Shanghai Stock Exchange in 1996, becoming the third A-share listed company in Chinese Baijiu industry. Toupai, which is known for its two core advantages of ecological brewing and large volume of high-quality aged spirits, owns two liquor brands: Tuopai and SHEDE. On 31 December, 2020, Shanghai YUYUAN Inc., a subsidiary of Fosun Group, successfully bid for 70% of the shares of Sichuan Tuopai SHEDE Group Company Limited ("SHEDE Group"), officially becoming the indirect controlling shareholder of SHEDE Spirits. SHEDE has since officially joined Fosun.
1950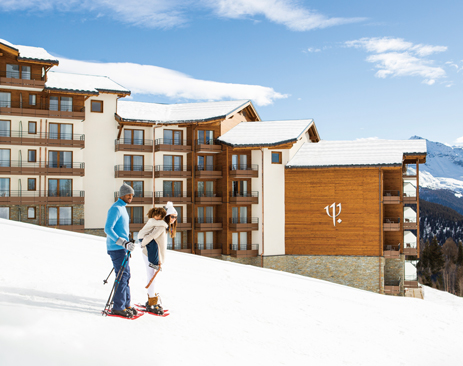 Club Med
In 1950, Club Med was founded in France . It has provided the first-ever all-inclusive services in the holiday tourism industry. In 2015, Fosun successfully acquired Club Med. The world's famous travel and resort chain group has officially become a member of Fosun. Adhering to the concept of all-inclusive short holidays, the first Club Med Joyview resort opened in 2018. Currently, there are Club Med Joyview Anji, Club Med Joyview Golden Coast, and Club Med Joyview Yanqing. In 2022, Club Med operates nearly 70 resorts worldwide.
1950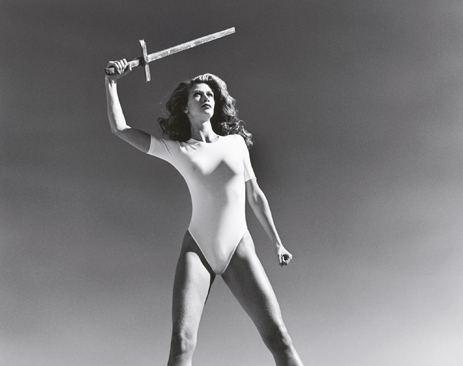 Wolford
Established in Austria in 1950, Wolford is a brand, leading skinwear manufacturer of high-quality essential collections, The W line and Co-brand capsule, listed on the Vienna Stock Exchange, while its exquisite fabrics and top-notch innovations meeting the highest environmental and sustainability standards in the textile industry.
1955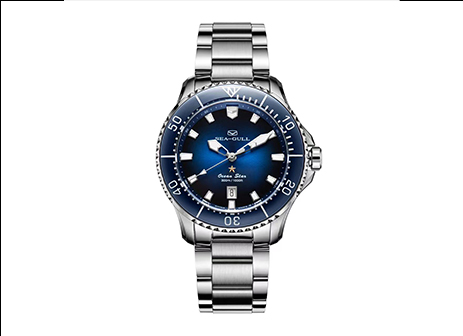 海鸥表
On March 24, 1955, the watch trial production group approved by the Tianjin Light Industry Bureau of China, finally developed the first watch in China. The first invention is also the predecessor of the Sea-Gull. In 1973, the Sea-Gull trademark entered the international market and became China's first export watch. In 2007, China's first "double tourbillon watch" was successfully designed and developed by Seagull. In November 2019, Yuyuan Inc. acquired Seagull Watch Group, bringing it to Fosun. In 2021, Lang Ping signed a contract to represent the Seagull brand. In 2022, Seagull Watch was selected as a State-level technologically advanced "little giant" enterprise.
1951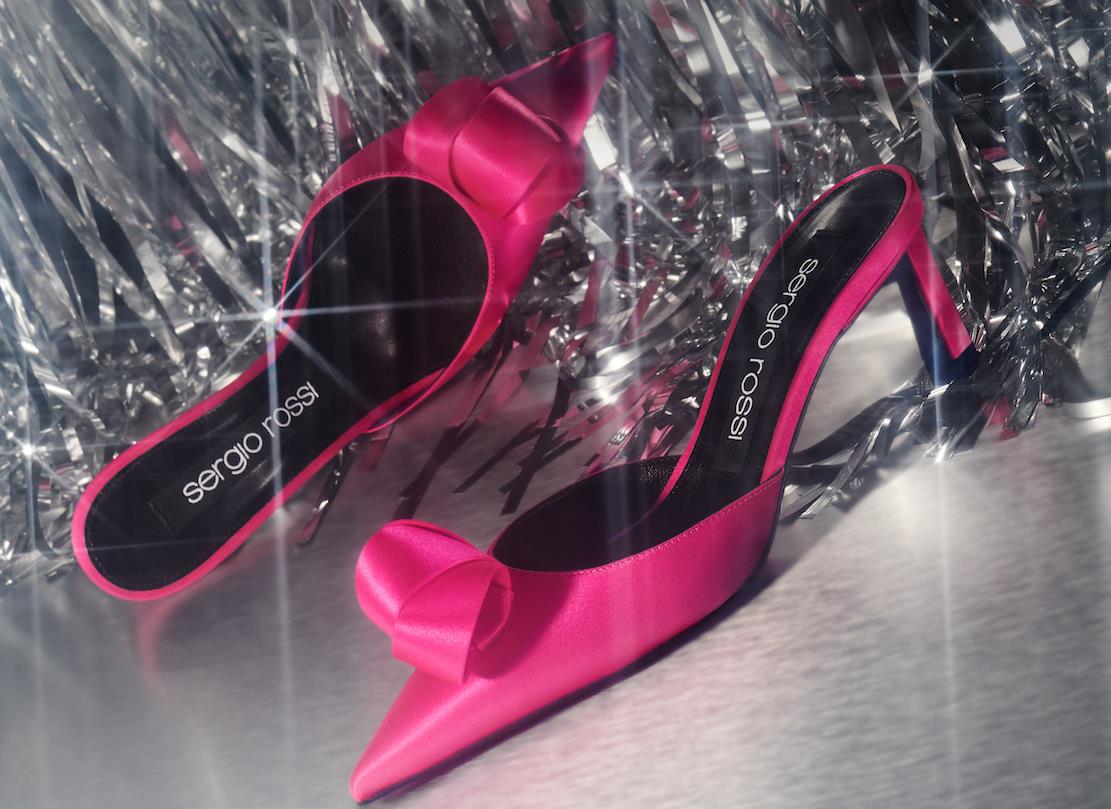 Sergio Rossi
Founded in 1951 by Sergio Rossi in his home town of San Mauro Pascoli, the brand was hailed by Vogue magazine in the 1960s as "synonymous with Italian shoemaking and classic design". With its clever use of colour and geometry, the brand has grown since the 1970s, becoming more of an "artist and engineer". With rich production and long history, Sergio Rossi's core philosophy has always been to bring high quality and exquisite craftsmanship throughout the creative process. After over 70 years of development, Sergio Rossi has become a globally recognized refined Italian brand.

1955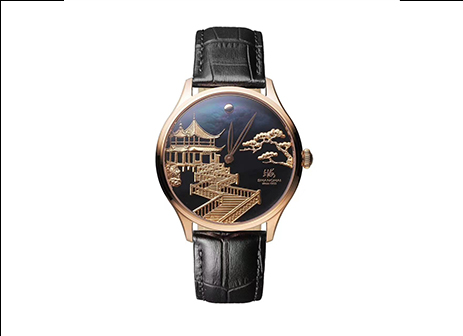 上海表
On September 26, 1955, SHANGHAI Watch's first watch with lever escapement was created. In 1958 production commenced of the A581 watch, the brand's first model. In the course of time, SHANGHAI Watch has never abandoned its modern spirit and remained its vitality, witnessing hours pass, while creating time. In 2019, SHANGHAI Watch officially joined the Fosun Watch Group. Drawing inspiration from architecture, art and literature, we started a new journey with a pioneering spirit and committed to combining watchmaking and unique Shanghai aesthetics. Five collection series are set to debut in 2022: Originate, Metropolitan, Artistic, FAB CHRONO, and Artisan LM.
1958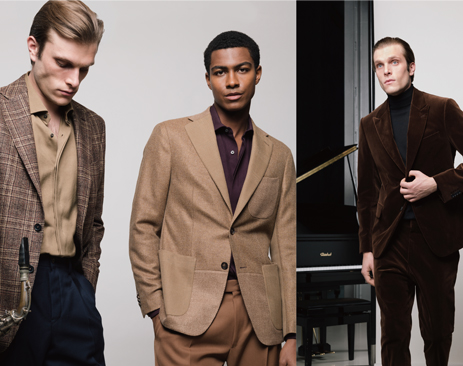 Caruso
In 1958, Italian master tailor Raffaele Caruso founded FSI in the small town of Solagna. Later, this sewing workshop has gradually developed into Italy's top menswear manufacturer and mainly makes bespoke men's clothing. The brand always adheres to 100% made in Italy, combining modern production techniques with traditional craftsmanship, and connecting "playful elegance" with daily wear. In September 2013, Caruso joined Fosun.
1958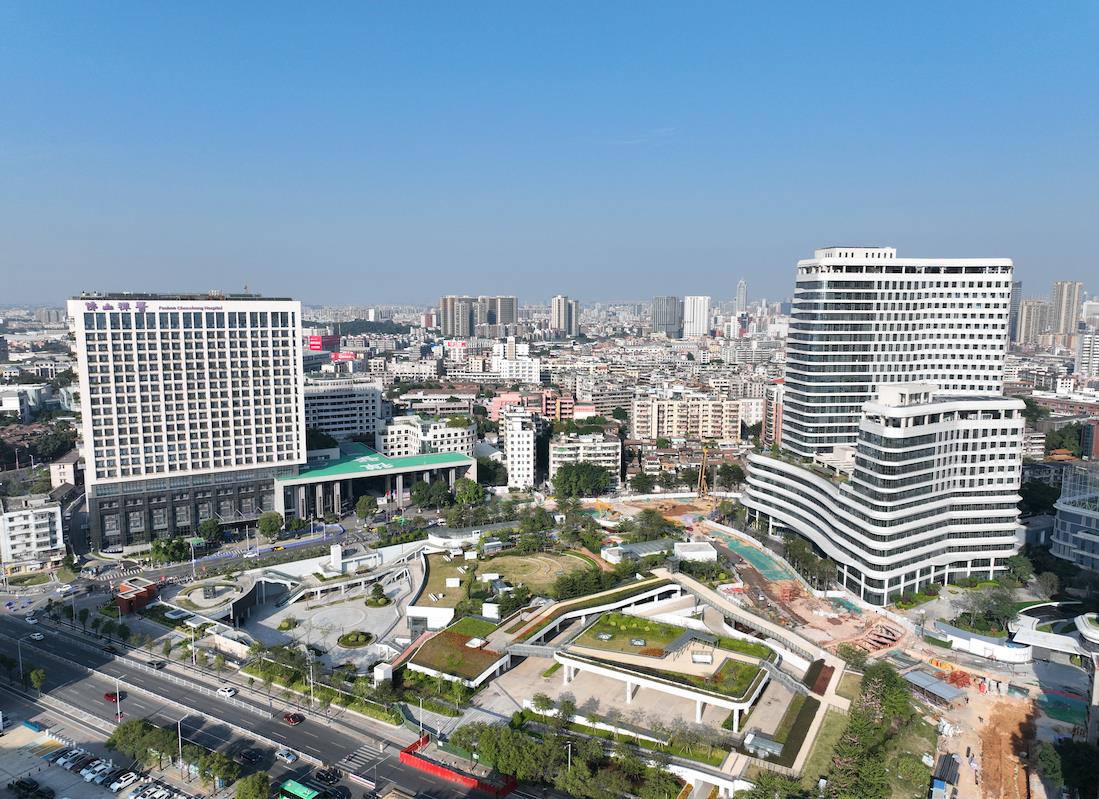 佛山复星禅诚医院
In 1958, Foshan Fosun Chancheng Hospital was established, formerly known as Shiwan Joint Clinic. It joined Fosun in October 2013 and changed its name to "Foshan Fosun Chancheng Hospital" on July 1, 2021. Now it has become a national third-grade class-A large general hospital integrating medical treatment, rehabilitation, scientific research and teaching. It has passed JCL International certification and ranks the first in the competitiveness of non-public hospitals in China. On November 25, 2022, Foshan Chan Yi entered the Magnolia Building. Focusing on the three specialties of maternal and infant medical treatment, rehabilitation and health care, Foshan Chan Yi opened 18 wards, more than 20 sub-specialties and 550 beds, which can meet the demand of more than 1 million outpatient visits annually, and strive to become a benchmark of high-end women's and children's hospital in the Greater Bay Area.
1958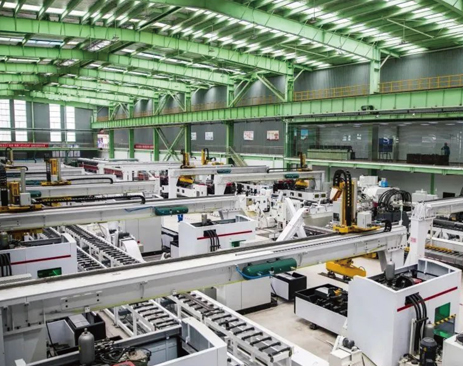 南钢联
In February 1958, the construction of Nanjing Iron and Steel Factory began. On 30 July 1959, the first molten iron in Jiangsu Province was produced in Nanjing Iron & Steel's blast furnace 2. On May 28th 1960, the first billet in Jiangsu Province was produced in the small rolling mill, and Nanjing Iron and Steel Factory becomes the cradle of Jiangsu steel industry. In July 1996, Nanjing Iron and Steel Factory carried out corporate reform and established Nanjing Iron and Steel Group Co., Ltd. (referred to as "Nangang Group"). On September 19th 2000, Nanjing Iron and Steel Co., Ltd. (NISCO) was listed on Shanghai Stock Exchange (Stock code: 600282). In March 2003, Fosun actively participated in the restructuring and reorganization of Nangang group, and established Nanjing Iron and Steel United Co., Ltd. (referred to as "Nangang"). Nangang began to shift to multiple product lines, high-quality and high-tech. Nanjing Iron and Steel custom-made the weathering steel with strong atmospheric corrosion resistance for the third bobsleigh, luge and skeleton track in Asia and the first bobsleigh, luge and skeleton track in China, "Snow Dragon" (雪游龙) in the 2022 Beijing Winter Olympics. In May 2022, the first coke oven of the Indonesian coke project invested by an overseas subsidiary of Nanjing Iron & Steel was put into production to further expand its overseas presence.
1961
28Liberty
In 1961, One Chase Manhattan Plaza in New York, USA was built by David Rockefeller in Lower Manhattan. In December 2013, Fosun acquired the building and renamed it 28 Liberty in 2015. In 2022, many events were held on Fosun Plaza such as "Sing for Hope", Dine Around Downtown Food Festival, River to River Art Festival and Movie nights, etc., actively connecting with the community.
1962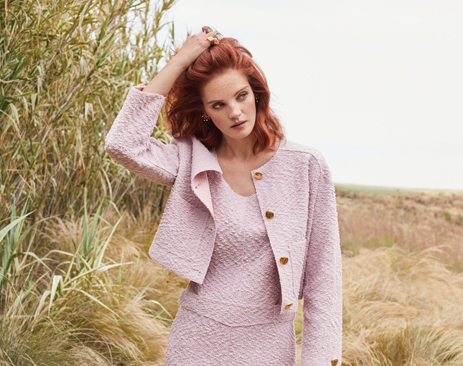 St.John
In 1962, the US couple of Robert and Marie Gray founded St. John. With excellent quality and stylish design, St. John became a model in the American fashion world. In April 2013, St. John joined Fosun.
1962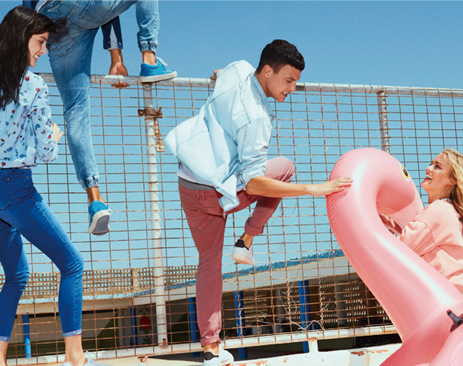 Tom Tailor
Founded in 1962 by Hans-Heinrich Punjer in Hamburg, Germany, Tom Tailor produces high-quality, cross-age fashion clothing and accessories with stores in more than 30 countries and regions. Tom Tailor joined Fosun in 2014.
1974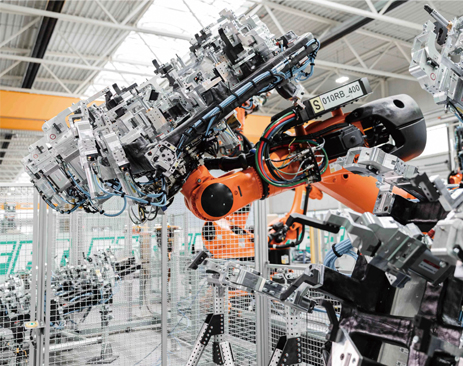 FFT
In 1974, FFT was established and headquartered in Fulda, Germany. With advanced technology of digitization and automation, it provides flexible automated production line solutions for automobiles and new energy, and has become a benchmark enterprise of "Industry 4.0" in Germany. In May 2019, Easun Technology of Fosun completed the acquisition of FFT. In August 2020, the global headquarters of Easun Technology saw the commencement of its construction in Anting Town, Jiading District, Shanghai. The high-tech solutions of Easun Technology cover body shop, assembly shop technology, E-Mobility BU, food and beverage automation, digital business, general industry, and other intelligent manufacturing fields.
1972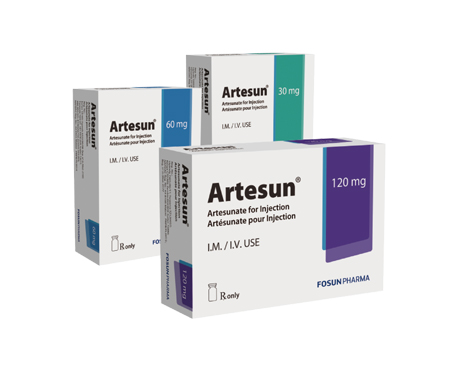 桂林南药
In 1972, Guilin Pharmaceutical Factory, the predecessor of Guilin Pharma, participated in the research of "artemisinin structural transformation". In 1977, Guilin Pharma invented artesunate. In 1987, artesunate and artesunate for injection obtained the New Drug Certificates respectively numbered 001 and 002 issued by the Ministry of Health. Artesunate and its serial products are known as "malaria buster". In 2003, Fosun Pharma achieved the restructuring and reorganization of Guilin Pharma, opening the road to the internationalization of artesunate serial products. At present, the sales volume of artesunate for injection has exceeded 240 million units, saving more than 48 million African malaria patients based on the estimated dose, most of which were children under 5.
1975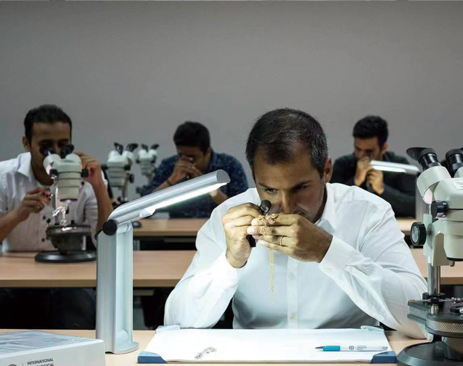 IGl
In 1975, the International Gemological Institute of Belgium (IGI) was established in Antwerp, Belgium. It is the largest independent gem identification and evaluation laboratory in the world and one of the world's three authoritative appraisal agencies. It developed the world 's first complete and comprehensive Cut Grade Chart , which is unprecedented in the evaluation standard of modern diamond cutting system. Today, IGI has 23 laboratories and gemological institutes worldwide. In 2019, Yuyuan Inc. acquired IGI's controlling stake, bringing IGI's gemological knowledge and expertise to China and other emerging markets.
1978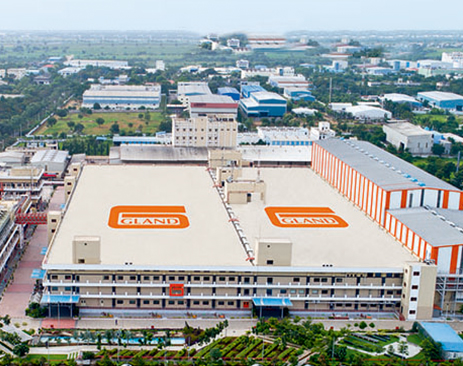 Gland Pharma
In 1978, Gland Pharma was established in Hyderabad, India. It is mainly engaged in the development and production of generic drugs of small molecule injectables, being the first injectable drug producer in India to obtain FDA approval, and having extensive experience in product research and development. In 2017, Fosun Pharma acquired Gland Pharma, the largest overseas M&A by Chinese pharmaceutical companies by then. Benefiting from the contribution of Micafungin, Enoxaparin Sodium injection and new products on the market, Gland Pharma's operating revenue increased by 29.48% year-on-year in 2021. From 2017 to 2022, Gland Pharma's revenue continued to grow and created more and more value for Fosun Pharma.
1985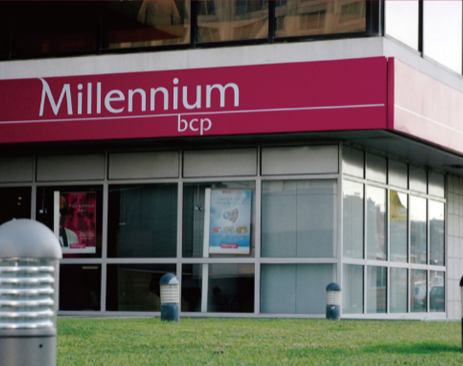 Millennium BCP
In 1985, Jardim Goncalves founded Millennium BCP with Portuguese investors to provide financial products and services to individuals and institutions. Although its business is mainly focused in Portugal, Millennium BCP also maintains the leading position in Poland, Mozambique, and Angola markets. Since 2010, BCP entered mainland China market by opening its Guangzhou representative office and obtained a full onshore banking license in the Macao Special Administrative Region. In November 2016, Fosun became the largest shareholder of Millennium BCP. At present, Millennium BCP has grown into the largest private bank and the only listed bank in Portugal. In the future, Millennium BCP will continue to improve its post-pandemic risk response capability, talent optimization, mobile digitization, stabilize the Portuguese market, expand global business and ensure the sustainability of its business model.
1982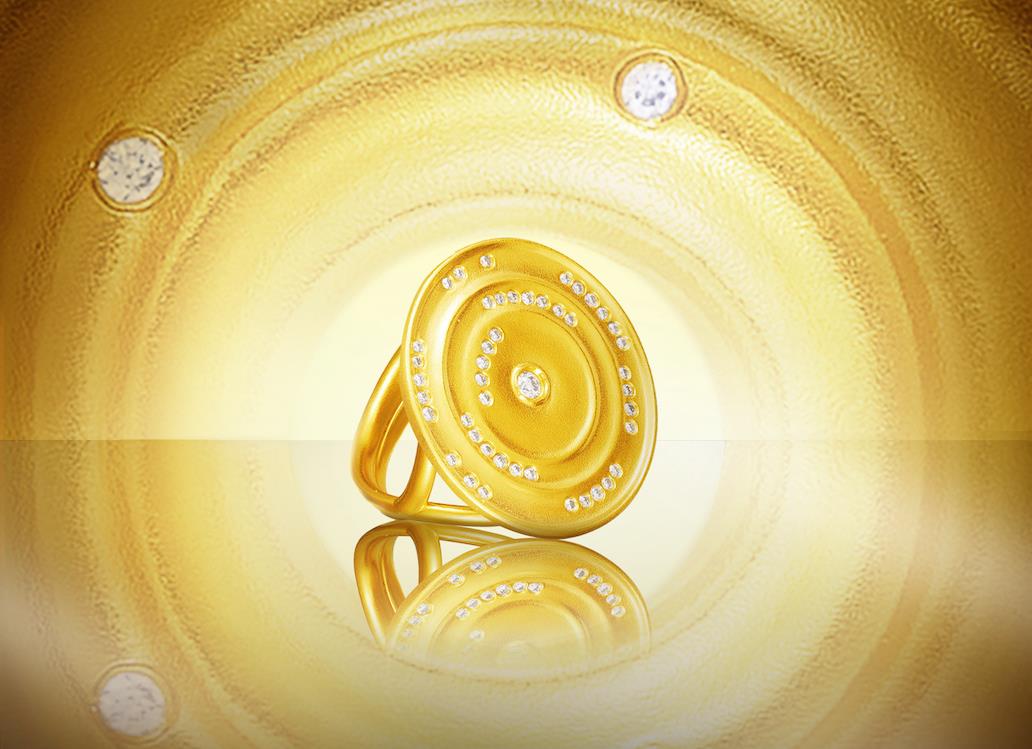 老庙
Rooted in traditional Chinese culture, LaomiaoJewelry has originated from Old Temple of the City Gods in Shanghai, adhered to the mission of "carrying forward national brands, inheriting jewelry culture", and passed on the good luck. In 2018, LaomiaoJewelry launched LAOMIAO GUYUN to interpret Oriental Aesthetics of Living with a new image. In 2022, LAOMIAO GUYUN cooperated with French designer THOMAS.V to launch LAOMIAO GUYUN · Golden Peace series, interpreting "peace" with Western aesthetics. In the same year, it cooperated with a number of designers across the industry to create the new LAOMIAO YOUQUE series, which broke the boundary of the traditional wedding market and gave the wedding series distinct differentiation and personalism from concept to design, playing with the new trend of China.
1988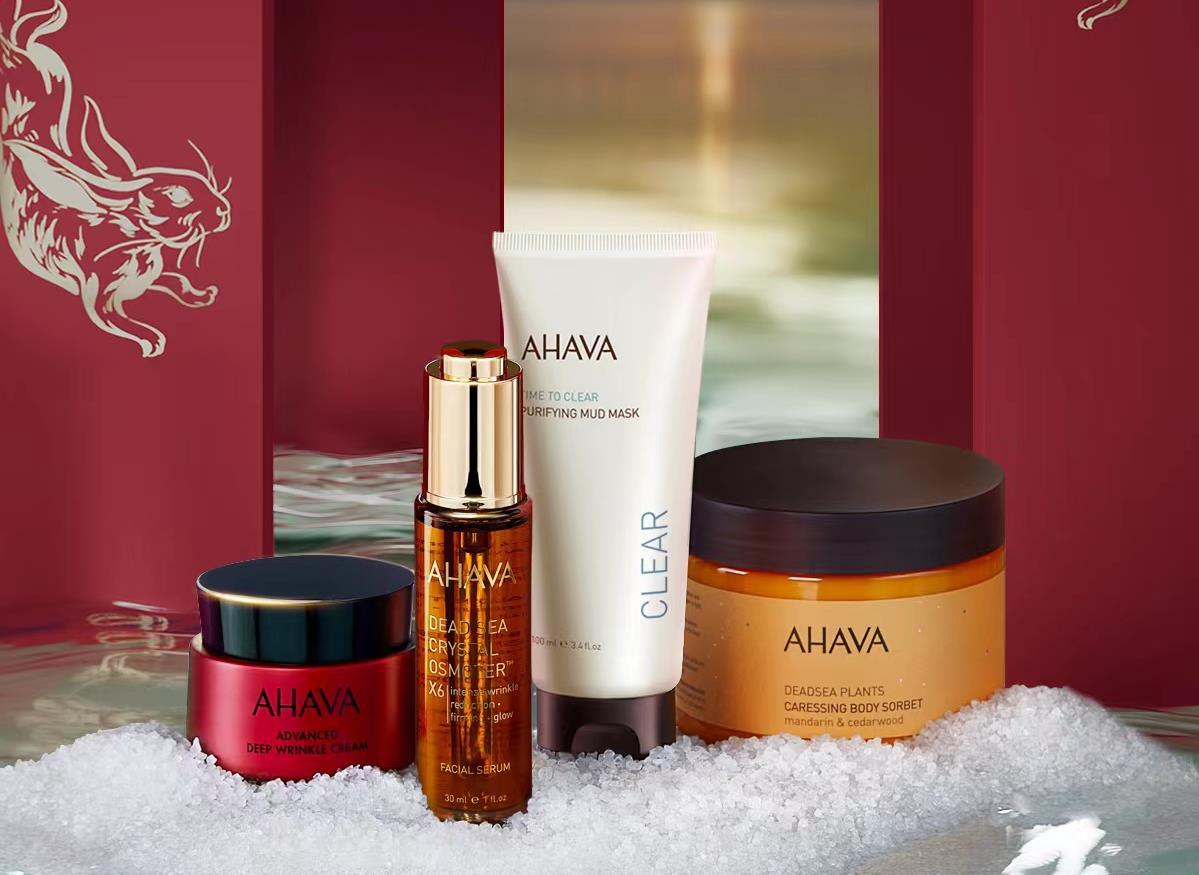 AHAVA
Rooted in 3 decades of Dead Sea research, AHAVA has obtained 17 patents as the only brand possessing the secret power of Osmoter™️. AHAVA's hero ingredient Osmoter™️ is distilled from the Dead Sea. And it's impossible to be artificially synthesized. Osmoter™️ is proven to restore skin vitality by multiple functions in different skin layers. AHAVA is dedicated to the application of Osmoter™️ and its complexes in all skincare solutions for consumers around the globe. AHAVA business footprint covers more than 50 countries and regions. In April 2016, AHAVA joined Fosun.
1989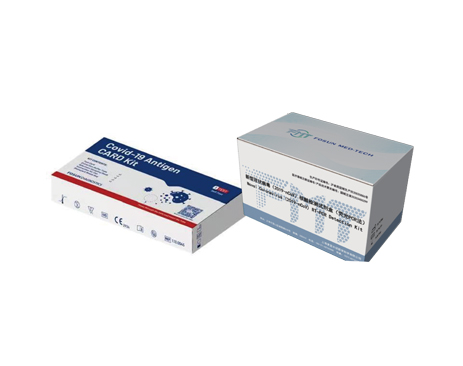 复星诊断
Fosun Diagnostics was established in 1989. In 2020, its self-developed COVID-19 nucleic acid detection kit became the first product in the industry to submit a complete clinical data report, and has successively obtained CE marking, and FDA, EUA, WHO, EUL and TGA certificates, exported to more than ten countries in Europe. On 13 April 2022, Fosun Diagnostics' COVID-19 antigen CARD kit was approved in China and became the seventh enterprise with complete dual certificates of "nucleic acid + antigen". On 10 May 2022, it obtained the EU CE marking. In 2022, it launched the self-developed and self-manufactured F-C800p fully automated biochemical analyzer, which can generate a biochemical immune assembly line when it is connected to F-i3000, fully meeting the needs of clinical examination.
1993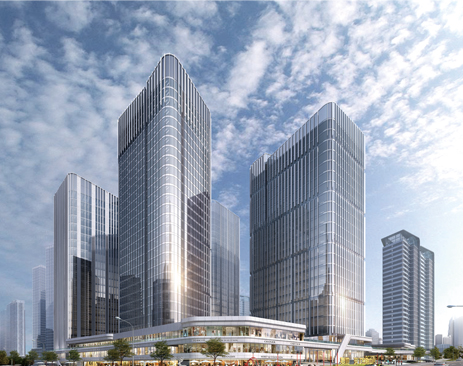 复地
In 1993, Fosun Garden, the first real estate project of Fosun, started construction and only took two months from its public sales to sold-out. In 1998, Shanghai Fosun Real Estate Development Co., Ltd. was established. In 2001, Forte Group was established. Founded in 2018, Shanghai Forte Industrial Development Group Co., Ltd. is a platform for both industrial investment and operation and hive cities manufacturing. Adhering to the strategy of "city-industry integration, and nationwide deployment", it has now covered 28 cities and created dozens of hive products in health, tourism, finance, culture, and scientific innovation.
1994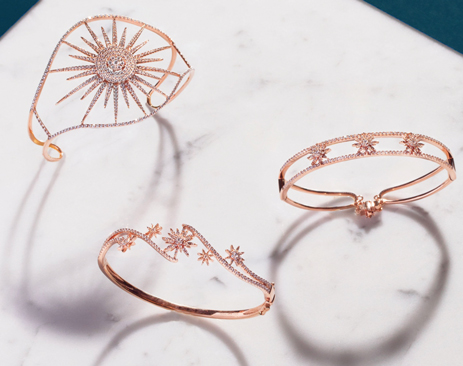 DJULA
DJULA was born in PARIS in 1994,its collection contains not simply jewelry- it contains works of art. All DJULA pieces are made of 18K gold and natural diamonds. This stunning range retains a young, Parisian spirit, with modern GLAM ROCK style alongside more traditional pieces. Expect only the finest materials and the most innovative designs throughout, resulting in a women's jewelry collection that perfectly fuses the classic and the contemporary to create something completely unique.
2001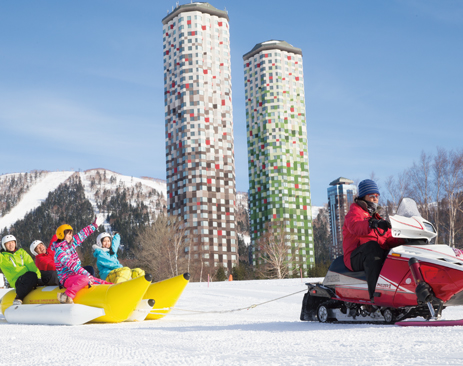 IDERA
In 2001, IDERA was established in Japan. It is a leading independent asset management company in Japan with complete industry chain capabilities in the management of real estate funds and assets. In 2014, Fosun acquired IDERA and started to take root in the Japanese regional market since then. It acquired Seafort Square Citi Group Center Building, Shinagawa Seaside Park Tower in Tokyo and Tomamu Resort in Hokkaido, gradually completing a new layout in the Japanese market. In 2019, IDERA acquired The Court, a hotel operator, to expand its hotel business in Japan.
2003

国药控股
In January 2003, Fosun Pharma and Sinopharm jointly established Sinopharm Group Co., Ltd., which was listed in Hong Kong in September 2009. Its drug distribution network covers 31 provinces nationwide Sinopharm Group Co., Ltd. has now developed into a leading distributor and retailer of pharmaceuticals and healthcare ducts as well as a leading supply chain service provider in China.
2003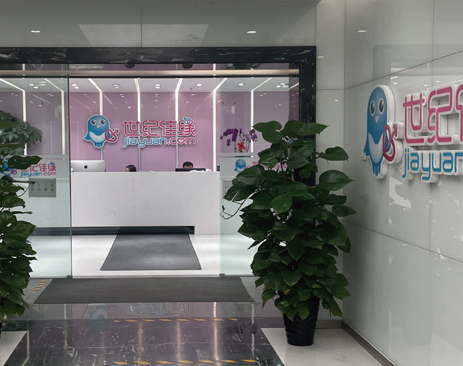 复爱合缘
In October 2003, jiayuan.com was founded, being the first online dating network platform in China. In May 2005, another dating site, baihe.com, was born. They became the two giants in the Chinese dating market. In 2017, baihe.com and jiayuan.com completed their merger, with the new company named Baihe Jiayuan Network Group Co., Ltd. In 2018, Baihe Jiayuan joined Fosun. In 2022, Baihe Jiayuan completed a brand upgrade and was renamed as Lovelink, which open up the whole chain of marriage and friendship, entertainment community, wedding and marriage, and reach nearly 400 million consumers in China.
2007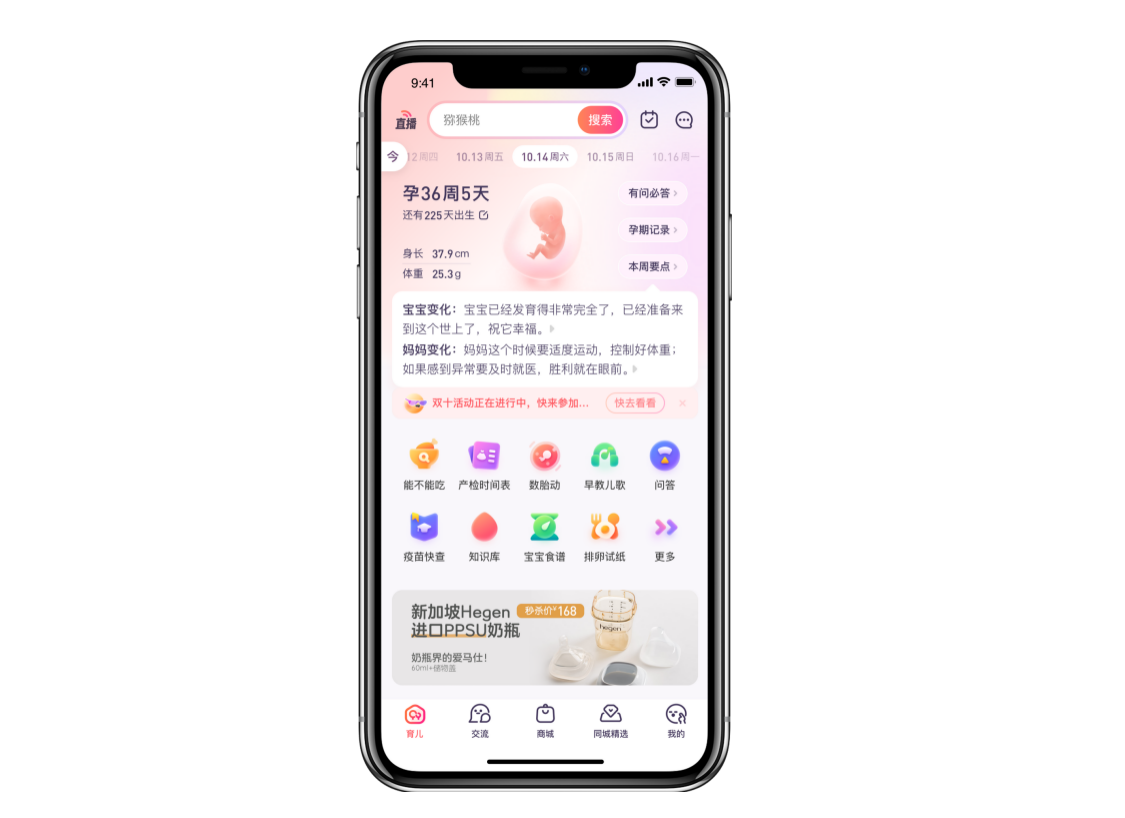 宝宝树
Established in 2007, Babytree was listed on the mainboard of the Hong Kong Stock Exchange on November 27, 2018. In 2021, Babytree ushered in the new stage of "3 Begets All Things" and adopted the brand-new mission of "Building a Global M&C Well- Being Ecosystem" . It established the "3X3 SYNERGISTIC STRATEGY" with 3 core capabilities of Precise Operation, Ecosystem-BD and Tech-driven and 3 core business groups of Traffic, Consumption and Services, establishing a full-cycle M&C product and service system for families from pregnancy preparation, pregnancy to childcare and creating a healthy, happy and abundant M&C Well-Being Ecosystem. 15 years after its foundation, Babytree has evolved from the head platform of China's M&C community to the world-leading builder of Global M&C Well-Being Ecosystem.
2010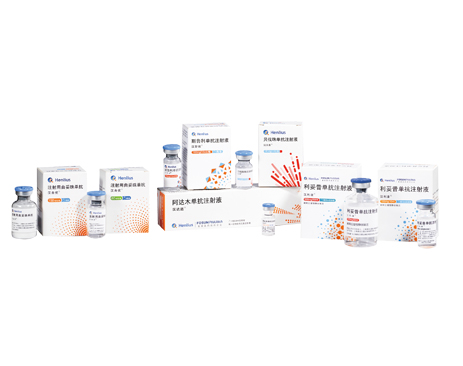 复宏汉霖
Founded in 2010, Henlius (2696.HK) aims to provide affordable and innovative biologic medicines for patients worldwide. In February 2019, HANLIKANG (rituximab injection) developed by Henlius has been approved by the National Medical Products Administration (NMPA) and became the first biosimilar approved for launch in China. In March 2022, HANSIZHUANG (PD-1 inhibitor, serplulimab injection), the first innovative monoclonal antibody developed by Henlius, has been approved by the NMPA. At present, Henlius has launched 5 products in China and 1 product approved for marketing in overseas markets, with 17 indications approved and 2 New Drug Applications (NDAs) under review in China, benefiting over 250,000 patients in China.
2010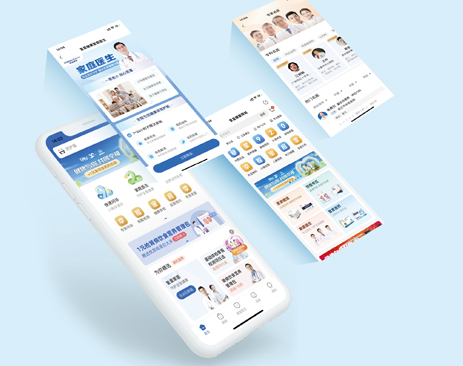 复星健康
In 2010, Fosun Healthcare was established, and in 2021 it changed name to Shanghai Fosun Health Technology (Group) Co., Ltd.. At present, Fosun Health holds 18 general and specialized hospitals and third-party testing institutions, with a total of 5,732 hospital beds, focusing on online and offline integrated medical centers and specialized medical care with the management of patients throughout the course of disease, and is committed to building a Fosun Health Maintenance Organization (FHMO) model in China.
2012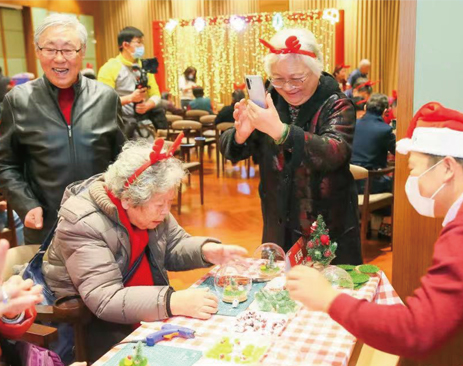 复星星堡
In 2012, Fosun and Fortress of the US jointly established "Fosun Starcastle", forming the top-end active elderly caring brand. In 2013, the Fosun Starcastle Central Retirement Community in Baoshan District, Shanghai was officially opened. In 2016, Fosun Starcastle Pujiang Retirement Community has opened. Fosun Starcastle has created a brand new lifestyle of the elderly in China, focusing on active senior living and aiming to create a continuing care retirement community. The idea of "life is about continuing to grow" has been changing the senior lifestyle in China.
2012

复星保德信
In September 2012, based in Shanghai, Pramerica Fosun Life Insurance Co., Ltd. was formally established. Co-sponsored by Fosun and Prudential Financial of the US, it has established a customer-oriented sales model through diversified channels such as agents, bank insurance, health insurance, intermediaries and the Internet. On October 26, 2012, the first policy of Pramerica Fosun came out.

2012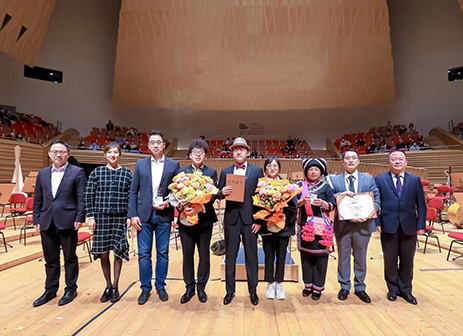 复星基金会
Founded in November 2012, Fosun Foundation is a public welfare foundation with Fosun as the main donor. As a "5A Social Organization", its interests include disaster relief, rural revitalization, poverty alleviation through health, youth entrepreneurship, education and arts and culture. In 2015, Fosun Foundation established the "Fosun Global Corporate Social Responsibility (CSR) Alliance" with 14 overseas member companies of Fosun including Fidelidade and Club Med. In 2022, the CSR Alliance was upgraded to "Fosun Global CSR Empowerment Committee", deeply practicing Fosun's original aspiration of "Contribution to Society".
2012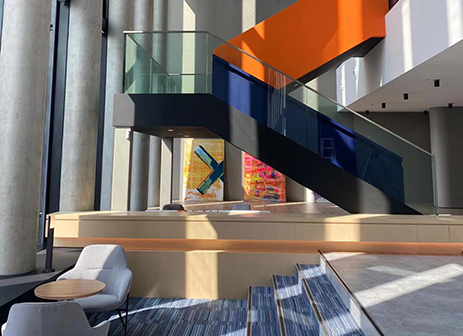 鼎睿再保险
In December, 2012, Peak Re was established under Fosun, with headquarters in Hong Kong, China. It is one of the few reinsurance companies in the Asia Pacific region that is locally based and underwrites life and non-life insurance. It has been appraised as "Asia's Reinsurance Company of the Year" for fine consecutive years.
2014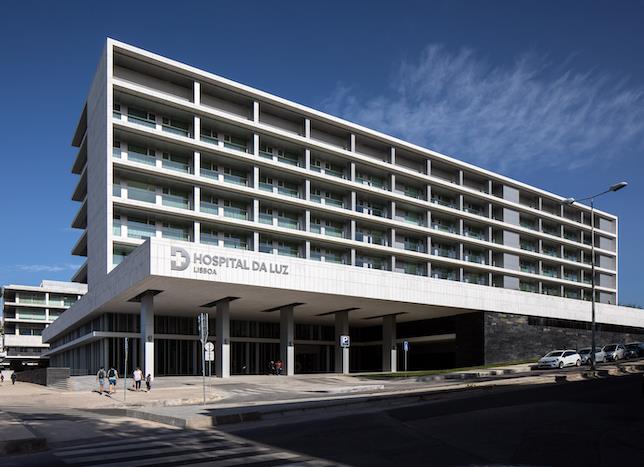 Luz Saúde
Luz Saúde was established in 2000. It is one of the largest health care groups in the Portuguese market. Luz Saúde offers a full range of healthcare services that ensures continuity of care and can respond to changing health needs of people throughout their lives. Luz Saúde vision is to be a leading healthcare provider in highly specialized and complex medical care recognized as a reference of excellence and innovation through integration of patient care, teaching and research.
2015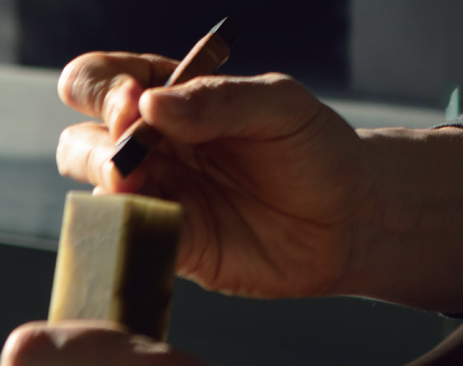 东家
In May 2015, IDongjia app went online. Initially an online community that provided product displays and interactive exchanges for artisans and craft enthusiasts, it was gradually upgraded to an online trading platform for artisan works. In 2017, IDongjia joined Fosun and is now China's leading platform of Oriental Life Aesthetics, connecting more than 10,000 excellent craftsmen and many lovers of Chinese traditional culture.
2015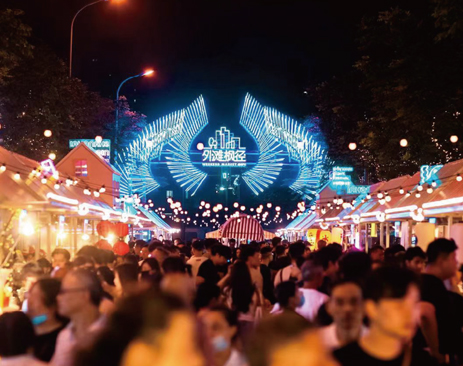 BFC外滩金融中心
In September, 2015, Fosun acquired all the equity of Plot 8-1 at the Bund where the history, culture, economy of Shanghai converge and focused on building BFC. On December 12, 2019, BFC was officially opened. It covers an area of 420,000 square meters and integrates the complete ecology of office, shopping, art center, hotel and health management. It is the only experiential all-business complex at the heart of the Bund financial belt. On 6 June 2020, the first BFC the Bund Fengjing Weekend Market opened, and BFC became a new photography spot in Shanghai.
2017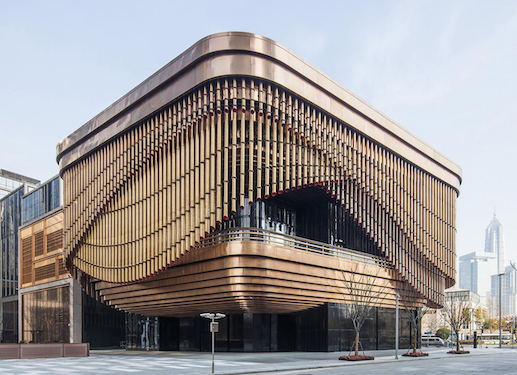 复星艺术中心
In November 2016, Fosun Foundation Art Center was opened. Its unique curtain design is known as "the dancing house". To date, Fosun Foundation Art Center has hosted 21 large-scale art exhibitions, 333 public education events, hundreds of cross-brand collaborations, and served over 1.25 million visitors. In July 2022, Fosun Foundation Chengdu was established in Chengdu Hi-tech Industrial Development Zone. The façade was renovated by Shuhei Aoyama's B.L.U.E. Architecture Studio. It is the first external expansion of Fosun Foundation Shanghai in six years since its establishment, and has become a new art and cultural landmark in the southwest.
2017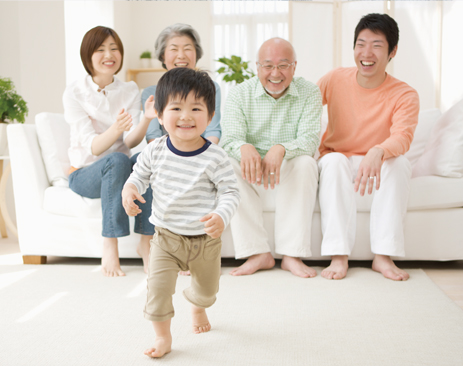 复星联合Healthy保险
Fosun United Health Insurance Co., Ltd. was established in January 2017. Fosun United Health Insurance focuses on family users, is powered by the engine of Industry Internet, and offer premium health insurance products based on the FC2M concept. It leads the creation of an Industry Internet O2O integrated model with Chinese characteristics that integrates "Internet+, health insurance+, and health services+", and is committed to be a leading health management service group in China.
2017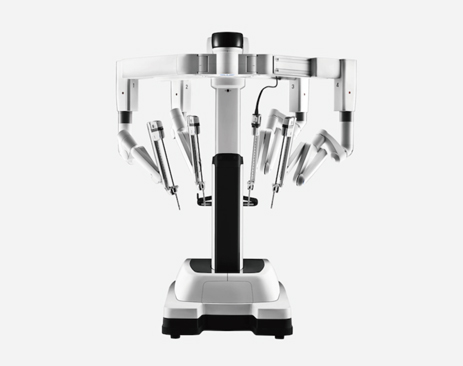 直观复星
In 2017, Fosun Pharma and the US-based Intuitive Surgical jointly established Intuitive Fosun to accelerate the development of surgical robot technology in China. As of November 17, 2018, Da Vinci surgical robots completed 100,000 operations in China and cured nearly 100,000 patients per year from then on. In 2022, the medical robot manufacturing and R&D center of the Intuitive Fosun headquarters and industrialization base project started construction in Zhangjiang, Shanghai. With a total investment of over RMB700 million, the project will further enhance the accessibility of innovative medical robots in China, helping to realize the "Healthy China 2030" initiative.
2017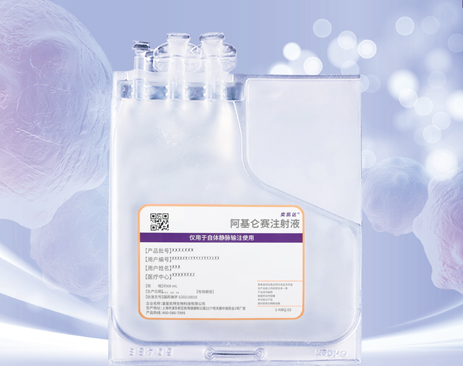 复星凯特生物
As April of 2017, a joint venture has established, which is between Shanghai Fosun Pharmaceutical (Group) Co., Ltd and Kite, a Gilead company in U.S. Fosun Kite brought in Yescarta (Axicabtagene Ciloleuce), which is the world's first approved CAR-T cell therapy for adult patients with certain types of NHL. Yikaida is an autologous CD19-directed CAR-T cell therapy manufactured in China pursuant to a license from Kite and has received approval from the National Medical Products Administration (NMPA) on June 22, 2021. As of October 31, 2022, Yikaida (Axicabtagene Ciloleucel) has been listed in 70 provinces and cities of urban benefit insurance and more than 60 commercial insurance, which has registered up to 150 treatment centers.
2017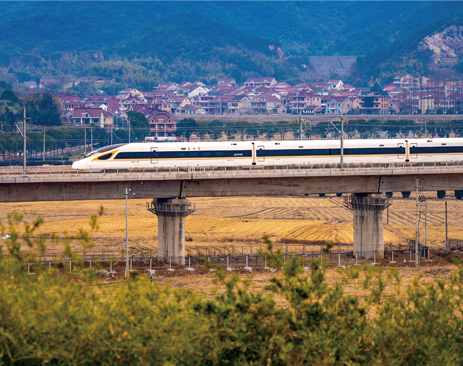 杭绍台铁路
On September 11, 2017, Fosun led the Consortium of Zhejiang Private Merchants to contract China's first privately-held high-speed railway, the Hangzhou-Shaoxing-Taizhou Railway, with Zhejiang Provincial Government. In the same year, the Hangzhou-Shaoxing-Taizhou Railway project became the only private enterprise project to be included in the chronicle of major events since the 18th National Congress of the Communist Party of China (《党的十八大以来大事记》). On 8 January 2022, the Hangzhou-Shaoxing-Taizhou Railway was put into operation, further consolidating Fosun's presence in the rail transit field. It has also become an exemplar of the railway system, and the road to reform, expressway, culture, tourism, and common prosperity.
2017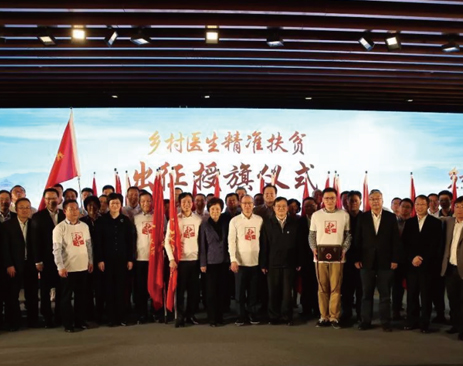 乡村医生项目
Following the guidance of the National Health Commission of the People's Republic of China, Fosun Foundation worked with China Guangcai Foundation and China Population Welfare Foundation to launch the Rural Doctors Program in December 2017. Focusing on protecting, empowering, and incentivizing rural doctors, Fosun Foundation dispatches its employees and recruits volunteers of China's Far West Project to implement the "Five One's" project. The Rural Doctors Program contributes to the national call of poverty alleviation and rural revitalization by providing trainings and incentivizing qualified doctors to stay in rural areas, improving the capacity and accessibility of primary health care services, thus reducing illness-induced poverty.
2018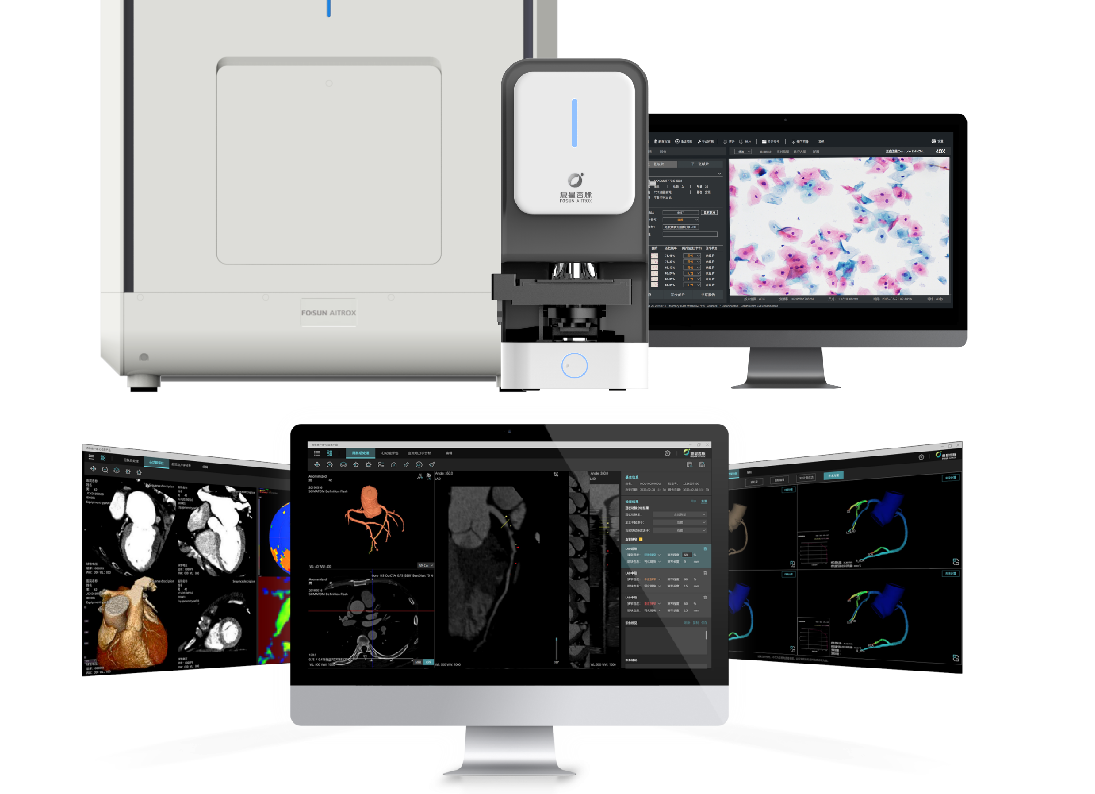 复星杏脉
Fosun Aitrox was established in early 2018, which is the first independent incubated company under Fosun focusing on medical artificial intelligence, integrating software, hardware, operations and medical services. Adhering to the mission of "AI creates a healthy life for one billion families around the world". The company is the only medical AI enterprise in China that integrates multiple departments such as "radiology, pathology, ultrasound, heart, respiratory, orthopedics, neurology, nail and breast surgery" and has 5 registration certificates in different fields. Currently, a total of 342.4 points have been gained for the impact factor of scientific research articles published by SCI, over 50 projects and funds have been awarded, including more than 10 national major projects. Fosun Aitrox has also won several titles at international contests such as LUNA, Cancer Cellenjoying Challenge, MICCAI-FLARE etc., whose business model covers "top three hospitals", "primary medical care" and "smart medical care".
2018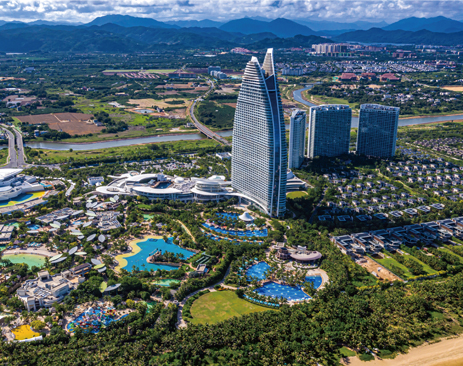 三亚·亚特兰蒂斯
On April 28, 2018, Atlantis Sanya was officially opened in Haitang Bay after 5 years' construction. It is the first Atlantis in China and the Pacific Rim. With an area of 540,000 square meters, the resort was jointly built by more than 80 internationally renowned architecture and design agencies, covering resort, entertainment, food and beverages, shopping, performing arts, properties, international exhibitions, and marine cultural experience. Integrating the Lost Chambers Aquarium, the thrilling Aquaventure water park, the Avenues, the C Theater and resort hotel with 1314 rooms, it has become the first choice for family travel and an attraction for leisure vacation.
2018

狼队电竞
Established in 2018, Wolves Esports are global esports segment under Fosun Sports Group. At present, Wolves Esports are active in China, the United States and the United Kingdom. Wolves Esports have seven teams in China, including Honor of Kings, Identity V, QQ Speed mobile, Call of Duty mobile, FIFA Online4, Naraka: Bladepoint and PUBG mobile. Chongqing Wolves is the first Grand Slam and seven-time champion in the history of King Pro League. The team is also the first KPL team receiving Honor of Kings Xingyuan skin and the championship signature. Its player Fly has been awarded MVP six times in finals and has been nominated for the world best mobile esports player of the year. In the United States, Wolves established a partnership with Evil Geniuses which was featured in many international esports events such as S12 and TI11. In the United Kingdom, their Rainbow Six team, which is a top team in Europe, won S2 and S3 of the 2022 European League.
2019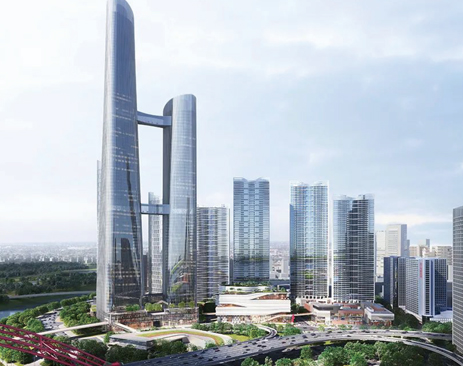 武汉BFC复星外滩中心
On August 25, 2019, construction of "The Fosun Bund Center" in Hanzheng Street Central Service District in Wuhan begun. With a planned total construction area of approximately 1.44 million square meters, the project is planned to build the world's tallest twin towers with a connecting corridor, Mall Plus Riverside shopping and Art Park, Fosun Art Center, spire apartments and ultra-luxury hotels. In November, the 470-meter twin towers with a connecting corridor were named "Han Tower" after public bidding. In October 2022, the first batch of apartments of the project were delivered successfully.
2020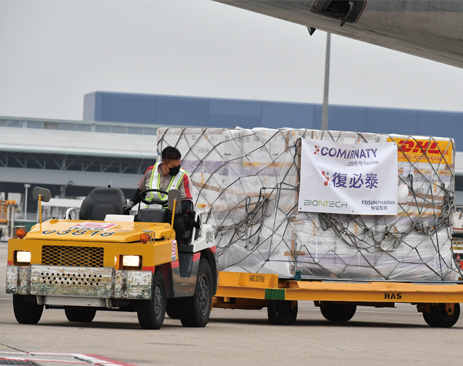 复必泰
On March 16, 2020, BioNTech and Fosun Pharma announced a strategic collaboration to develop and commercialize COVID-19 vaccines based on BioNTech's mRNA technology platform for Greater China Market including the Chinese Mainland, Hong Kong Special Administrative Region (SAR), Macau SAR and Taiwan region. Comirnaty® was included in the government vaccination programs in Hong Kong SAR and Macau SAR in March 2021 and started to be vaccinated in Taiwan region in September 2021. The pediatric and infant formulation of BNT162b2 was approved for vaccination in Hong Kong SAR, Macau SAR and Taiwan region in 2022 successively, continuously strengthening the protection for young children. Comirnaty Bivalent Vaccine was approved in Hong Kong SAR, Macau SAR and Taiwan region in October and November 2022 successively. Comirnaty Bivalent Vaccine, which can effective deal with Omicron sub-lineages, is an iteration and supplement to the Comirnaty, a monovalent COVID-19 mRNA vaccine (BNT162b2). By the end of October 2022, over 30 million doses of BNT162b2 have been administrated in Hong Kong SAR, Macau SAR, and Taiwan region. On November 1, 2022, self-paid vaccination service for mRNA COVID-19 vaccine was officially provided in Macau SAR. In December 2022, Comirnaty bivalent vaccine was officially registered as a pharmaceutical product by the Health Bureau of Hong Kong SAR. On January 6, 2023, self-paid vaccination service for Comirnaty bivalent vaccine was officially provided in Hong Kong SAR.
2020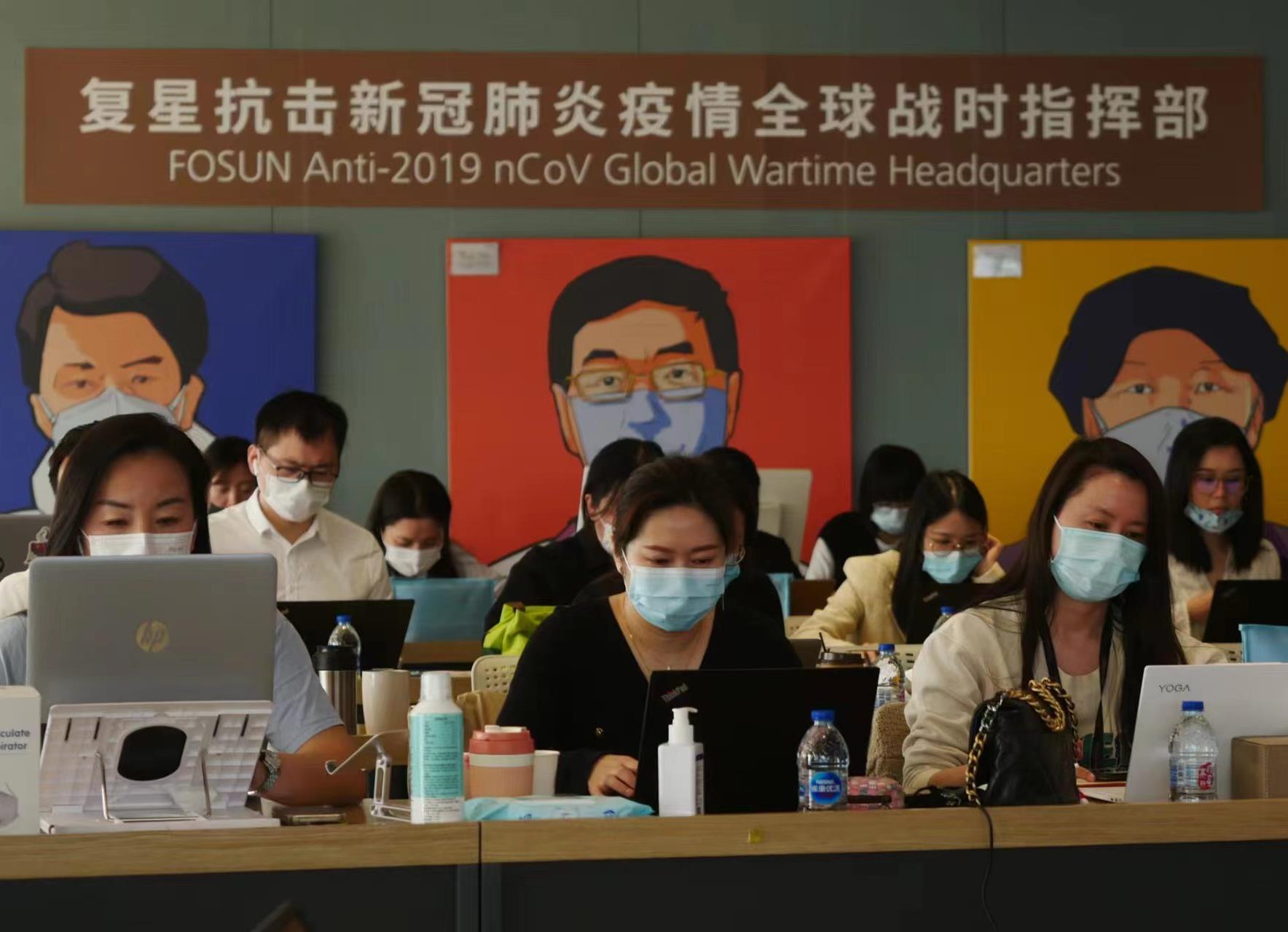 复星商社
Fosun Trade, originally born out of Fosun Global Anti-Epidemic Wartime Command Center established on July 1st, 2020, is committed to Fosun's mission of "making the lives of every family in the world happier", and deeply engaged in new energy, consumer goods, IVD, PPE, life science, laboratory and other professional fields. Through its powerful C2M business model and agile supply chain, Fosun Trade integrates global high-quality supplier resources and provides one-stop integrated trade solutions for global customers to create value on demand, becoming the builder of global family happiness business.
2020

苏可欣
On April 16, 2020, Doptelet (Avatroppa maleate tablets), China's first medicine in the treatment of chronic liver disease associated thrombocytopenia was granted market access by National Medical Products Administration, breaking the long time standoff of no available drugs in this field and bringing in new clinical treatment. On December 28, Doptelet entered the national medical insurance catalog. Doptelet is the world's first FDA approved TRO-RA drug proved effective in both CLDT and ITP treatment and its ITP Pahse III clinical research in China is now in process. It is Fosun's hope to further develop Doptelet in more disease treatment to care for more patients suffering from TCP.
2021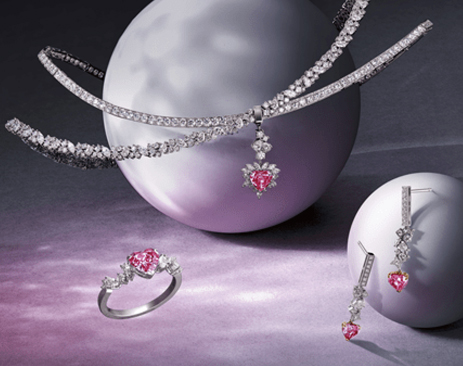 LUSANT露璨
In 2021, Yuyuan Jewelry and Fashion Group launched a lab grown diamond brand LUSANT. In 2022, its first boutique opened in CITIC Square in Shanghai.
2022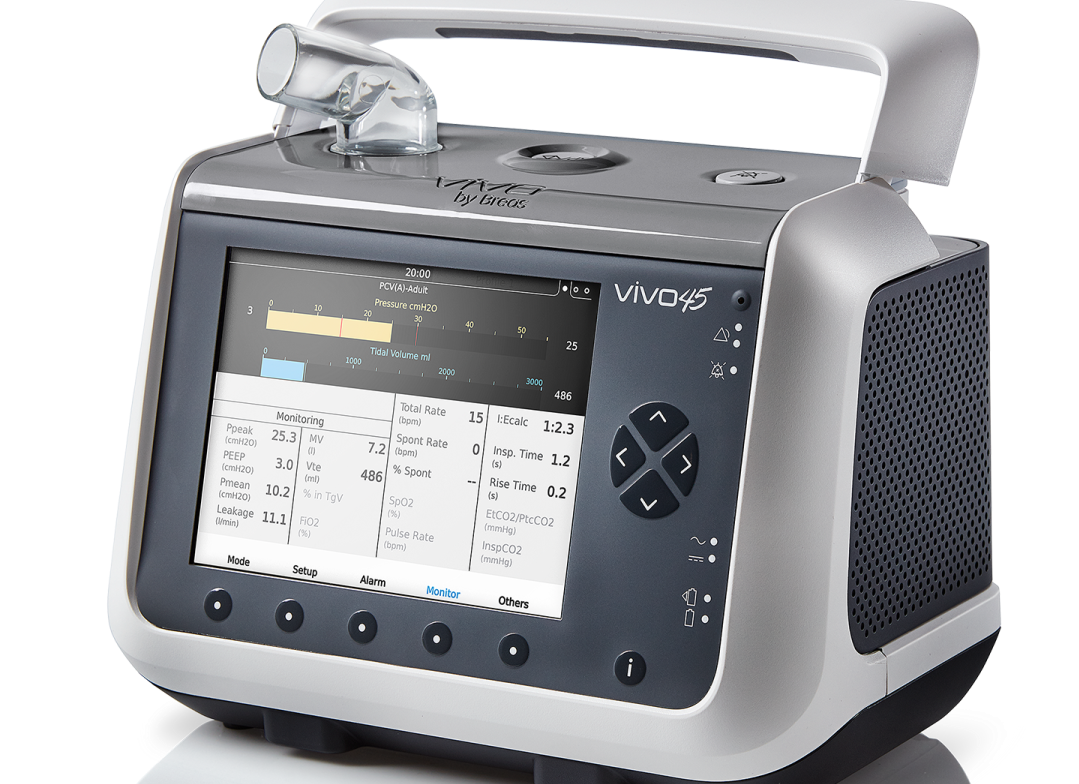 复星医疗器械
In 2022, FOSUN MEDTECH, as one of the core business platforms of Fosun Pharma, underwent a brand upgrade. Fosun Medtech integrates products of Fosun's domestic and overseas member enterprises to expand its business fields in three strategic orientations: "professional medical technologies and products"、"respiratory health" and "medical aesthetics". FOSUN MEDTECH, which is based in China, links global resources to comprehensively accelerate the localization and digitalization of medical devices, promote industrial upgrading with innovation and digitization, continue to expand the medical device market, striving to become the world- leading diversified and ecological operation platform for medical device industry.
2022

阿兹夫定片
Azfudine is China's first oral small-molecule novel coronavirus treatment drug with fully independent intellectual property rights, which was conditionally approved by the State Drug Administration on July 25, 2022. On August 9 of the same year, the General Office of the National Health Commission and the Office of the State Administration of Traditional Chinese Medicine included azfudine in the Ninth edition of the Novel Coronavirus Pneumonia Diagnosis and Treatment Protocol, and on December 7, it was included in the latest edition of the Guangdong Pharmaceutical Association's Clinical Pharmaceutical Guidelines for antiviral Therapy of the novel coronavirus. On December 17, Henan Pharmaceutical Association released the Pharmaceutical expert Consensus of Henan Province on the treatment of novel coronavirus Pneumonia with Azfudine. On January 3, 2023, Azifudine was introduced into various community health service centers (community hospitals) in Shanghai to improve the treatment and prevention capacity of primary medical institutions. Azfudine was again included in the 10th edition of the Protocol for Diagnosis and Treatment of Novel Coronavirus Infection on 6 January. On January 9, Fosun Foundation, together with Fosun Pharmaceutical and Henan Real Life donated 100 million yuan of Azfudine, which was distributed in stages to nearly 180 rural counties in central and western China. At present, Azfudine has completed the medical insurance network in 31 provinces, municipalities and autonomous regions, and has covered major medical institutions across the country.
2022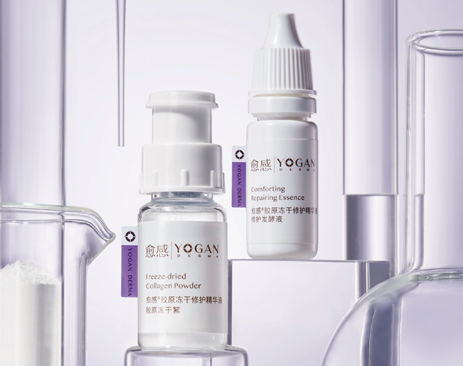 愈感
In September 2022, Fosun's dermatology grade skin care brand Yugan, Fosun concentrated in the research and development strength of Jinmei Science and Technology Innovation Center in the medical and health field is designed to solve skin sensitivity. The product has been tested by Fosun Medical Beauty Hospital and domestic first-class hospitals test to confirm its sensitive first aid, soothing and stability.
2022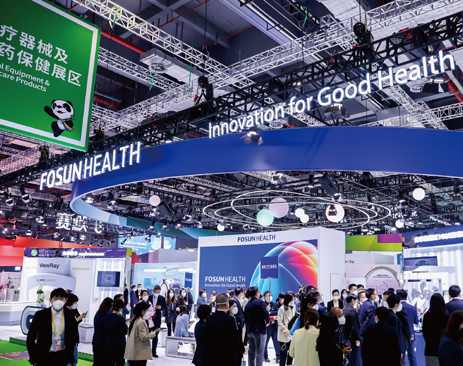 中国国际进口博览会
From November 5 to 10, 2022, the 5th CIIF has been held, Fosun brought a number of the world's leading medical devices and innovative drugs to the exhibition, and a number of black technology products debuted for the first time, which continued to write a five-year relationship. In the past five years, Fosun has continued to promote "exhibits" into "products", and accelerated the localization of Da Vinci surgical robot, CAR-T cell therapy products Yikaida® (Akilense injection), MRIdian Linac magnetic resonance guided radiotherapy system and other products, benefiting more Chinese patients. At the same time, Fosun has organized the official supporting activity Hongqiao International Health Technology Innovation Forum for five consecutive years. The fifth session focused on "Gathering innovation Breakthroughs, Building a healthy future", discussing the innovation path and more possibilities of China's medical and health industry from a global perspective.