Xu Xiaoliang Attends 9th Bonjour Brand Forum: Promoting Development and Win-Win Cooperation of Chinese and French Brands
Release Time:2023-11-08
Author:
Source:
Pageviews:
On 8 November 2023, the 9th Bonjour Brand Forum was successfully held in Shanghai. Themed on "The 60th Anniversary of the Establishment of Diplomatic Relations Between China and France: Empowering Brand Innovation Through Cultural Dialogues", the forum aimed to take the opportunity of the 60th anniversary of the establishment of diplomatic relations between China and France and leverage the Paris Olympic Games to create a high-level cultural exchange platform for brands, stimulate innovative ideas, and explore future direction of cooperation.
Mr Raffarin, Chairman of Fondation Prospective et Innovation, and Former Prime Minister of France, attended the forum and delivered an opening speech. He said, "Peace is based on mutual respect, and we must respect each other's culture. We may not succeed alone, so long live Chinese products, long live French products, and at the same time, China and France must innovate together. We all have the responsibility to choose cooperation. This is the power of peace. The French and Chinese people both hope for security and peace, and cooperation is the way to peace."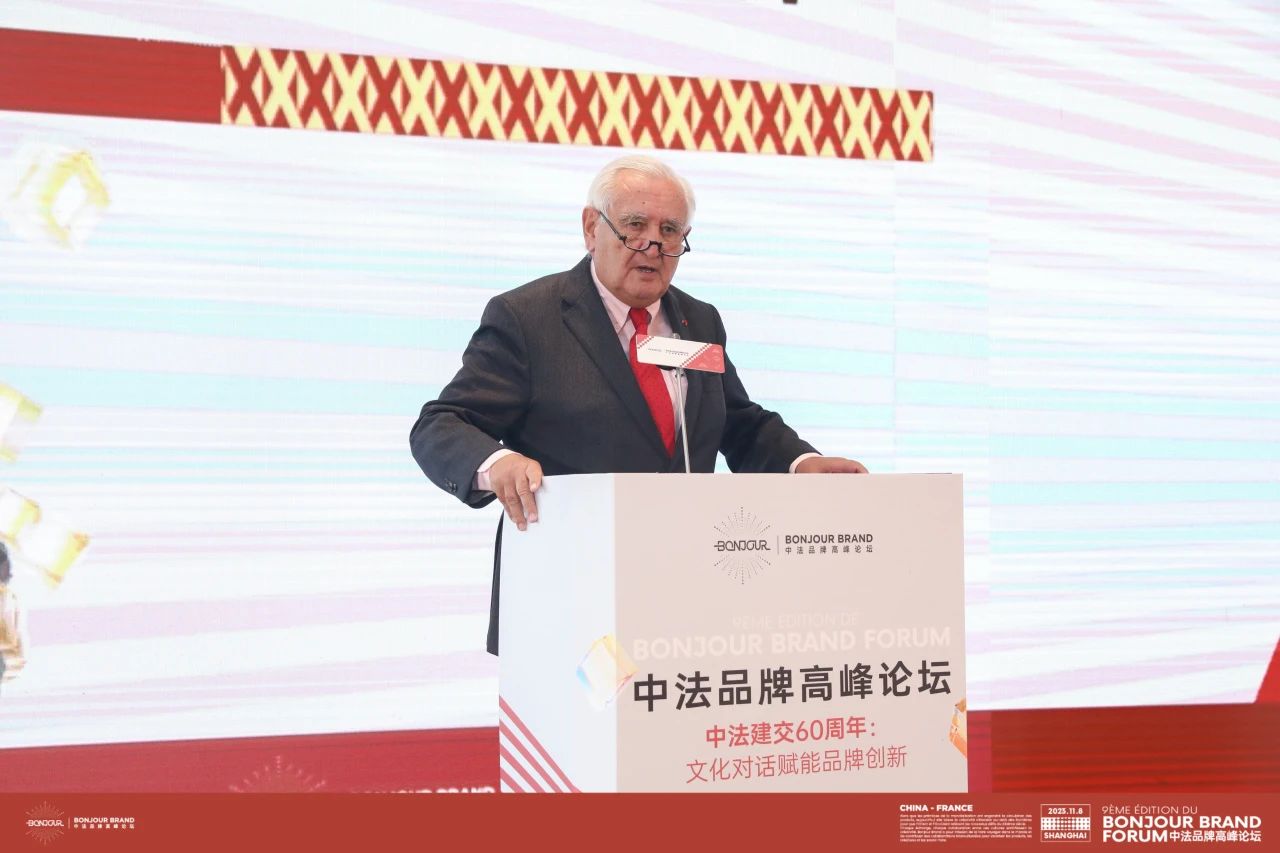 Xu Xiaoliang, Chairman of Shanghai International Fashion Federation (SIFF) and Co-CEO of Fosun International was invited to attend the forum and deliver a keynote speech. Xu Xiaoliang said, "With the further deepening of globalization, fashion and trends, and brands and culture are constantly fostering diversity and inclusion; from the Huangpu River to the Seine, more and more creativity and inspiration converge and integrate with each other. Rooted in Shanghai and developing globally, Fosun has been deeply involved in industry operations for more than 30 years, and is committed to making more contributions to help Shanghai become one of the top six fashion capitals and promoting the mutual appreciation of cultures."
Xu Xiaoliang held talks with Laurent Boillot, Chairman of Comité Colbert at the forum. They exchanged views on topics such as promoting Sino-French cultural exchanges and fostering the high-quality development of the global fashion industry, and reached initial cooperation agreement to enhance interaction and exchanges between SIFF and Comité Colbert, and promote more French luxury brands to open stores in the Grand Yuyuan.
After that, Xu Xiaoliang accompanied Laurent Boillot to visit Yuyuan Garden, Fosun Foundation (Shanghai) and the Bund Finance Center (BFC), and further introduced the Grand Yuyuan.
At the forum, Xu Xiaoliang shared Fosun's examples and experiences in bringing in its high-quality brands and taking its high-quality brands to go global, as well as his thoughts on building the Grand Yuyuan, based on Fosun's business development in France and globalization strategy.
A long-standing relationship with France, entering the stage of profound global operations
Since investing in Club Med in 2010, France has been an important region for Fosun's overseas expansion.
"Fosun is now one of the largest Chinese private companies investing in France. Fosun has more than 8,000 employees in France and businesses covering health, wealth, happiness and other fields. In addition to Club Med in the happiness segment, we have Lanvin, a French luxury fashion house, DJULA, a designer jewelry brand, and St-Hubert, a plant-based dairy company; in the health segment, we have Tridem Pharma, a pharmaceutical distribution company and Cenexi, a CDMO company; in the wealth segment, we have PAREF, an asset management platform," Xu Xiaoliang said.
With 15 years of global development, Fosun has established business presence in 35 countries and regions around the world, with 39 overseas brand enterprises and 44,000 overseas employees, accounting for 41.6% of total employees. Last year, its overseas revenue reached RMB77.4 billion, accounting for 44% of total revenue.
Xu Xiaoliang also shared that Fosun has gone through two stages in its globalization journey. The first stage was to look at the world from the perspective of China, and combine China's growth momentum with global resources; the second stage was to look at the world from a global perspective, and combine global growth momentum with global resources. Today, Fosun has established a global presence and entered the stage of profound global operations.
The launch of world-class IPs and introduction of Chinese brands to the world
Fosun's globalization is a process of continuous collision, integration, innovative development of brand cultures. "It includes not only the launch of world-class IPs, but also the introduction of Chinese brands to the world. It is about 'bringing in' and 'going global', and the most typical example of bringing in is Club Med," Xu Xiaoliang said.
As a world-renowned IP with a history of 73 years, Club Med has served countless families worldwide and is a world-renowned and long-standing brand with more than 70 resorts around the world. In China, Club Med launched new product lines around urban holidays and city cluster holidays – Urban Oasis and Joyview based on customers' perception on holiday, length of holiday and habits. Recently, Club Med Urban Oasis Xianlin Nanjing and Club Med Urban Oasis Taicang were officially opened and have been well received by customers.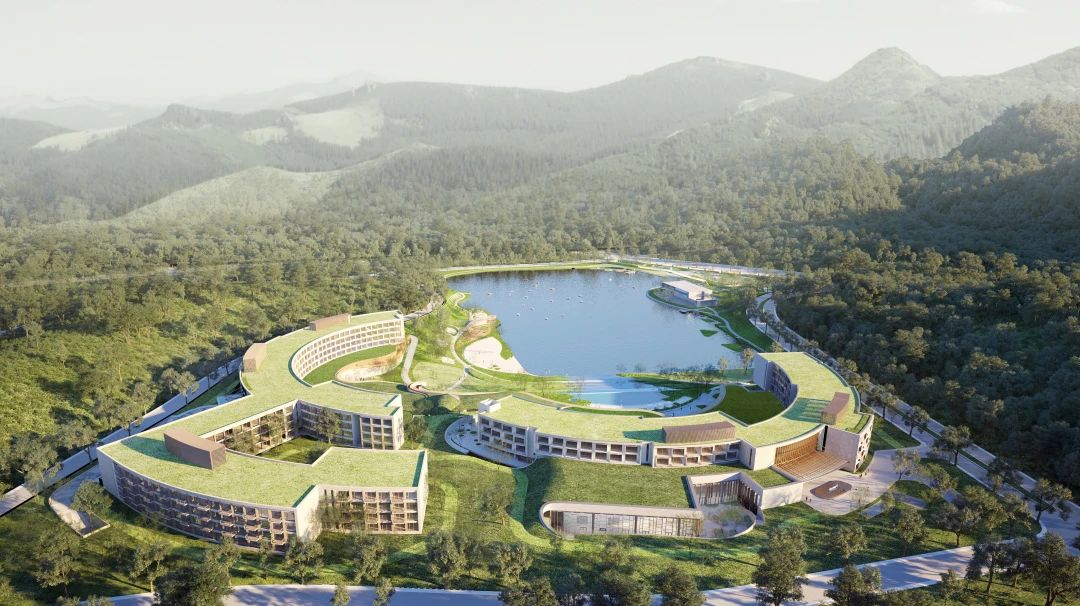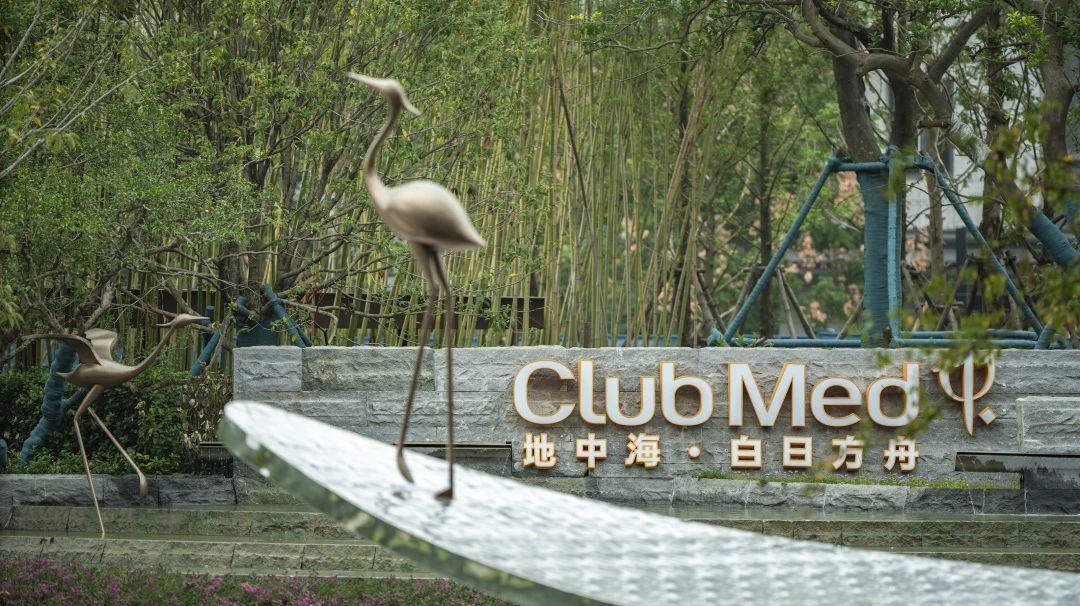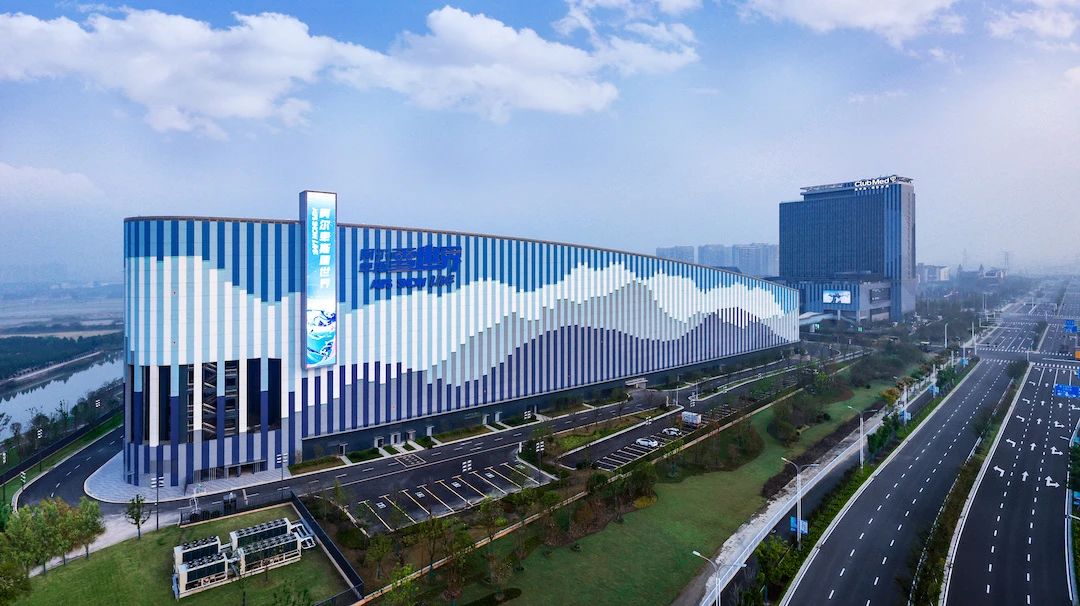 Moreover, Lanvin is another important French brand that Fosun introduced to China. Founded in 1889, Lanvin is one of the oldest operating fashion houses in France. Known as the "the jewel in the crown" of French fashion, Lanvin has established a global presence in more than 50 countries and regions. After Fosun introduced Lanvin to China, it held its first fashion show in Yuyuan, Shanghai's cultural landmark, drawing the essence of Chinese and Western cultures and fully demonstrating "Oriental Charm and Western Harmony".
In addition to bringing in brands, many enterprises and time-honored brands under Fosun are accelerating their pace of going global. "The Yuyuan Garden Lantern Festival is a great example. As one of the longest-standing, most well-known and most popular lantern festivals in China, it has a history of 28 years and has now become the most festive place in Shanghai," Xu Xiaoliang explained.
The Yuyuan Garden Lantern Festival for the Year of the Rabbit held at the beginning of the year was inspired by the traditional Chinese mythology, The Classic of Mountains and Seas, integrating intangible cultural heritage lanterns and immersive China-Chic experience, and innovatively adopting Metaverse AR technology to present a mythical fantasy world exhibiting the elegance of Chinese culture.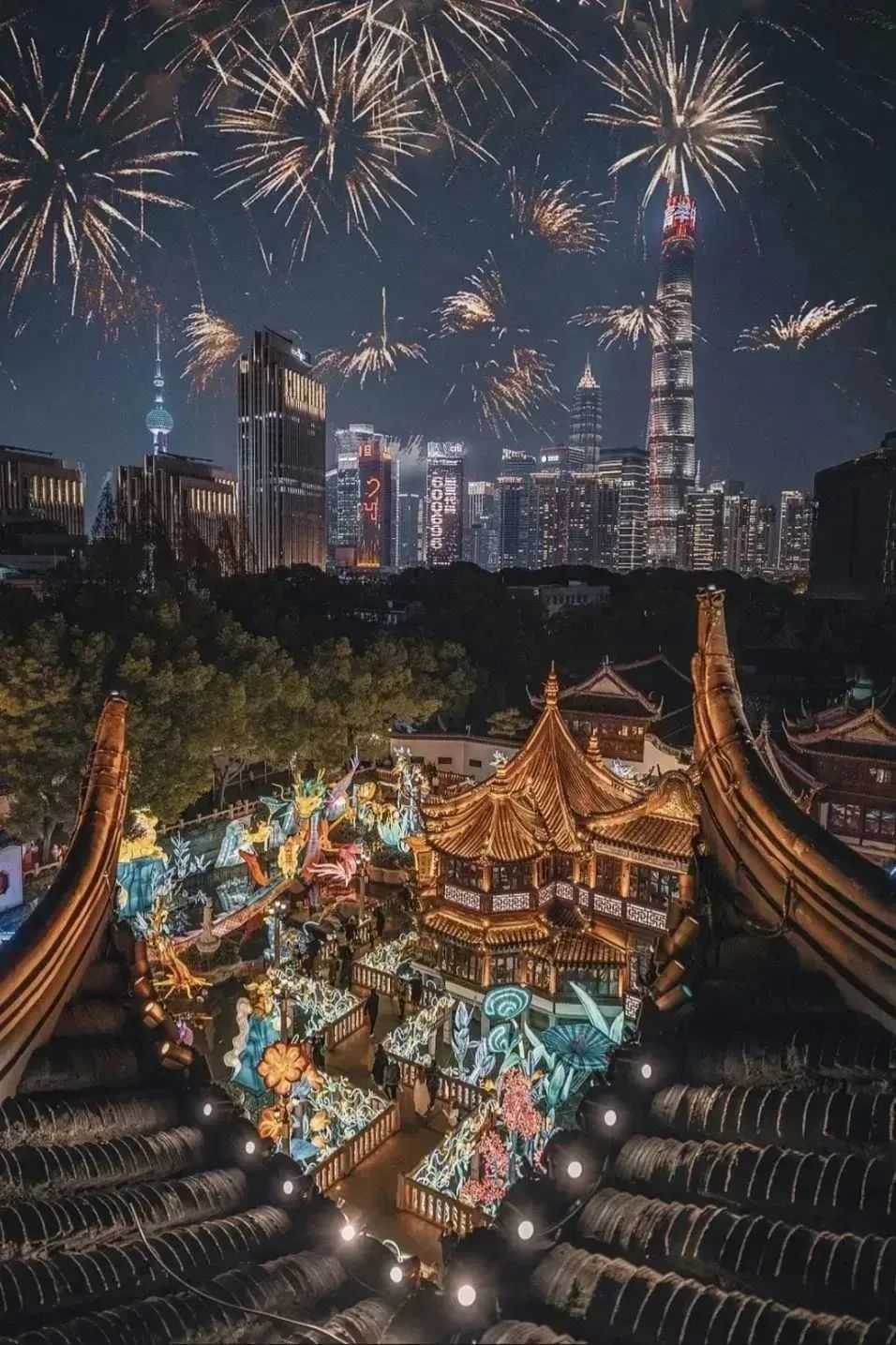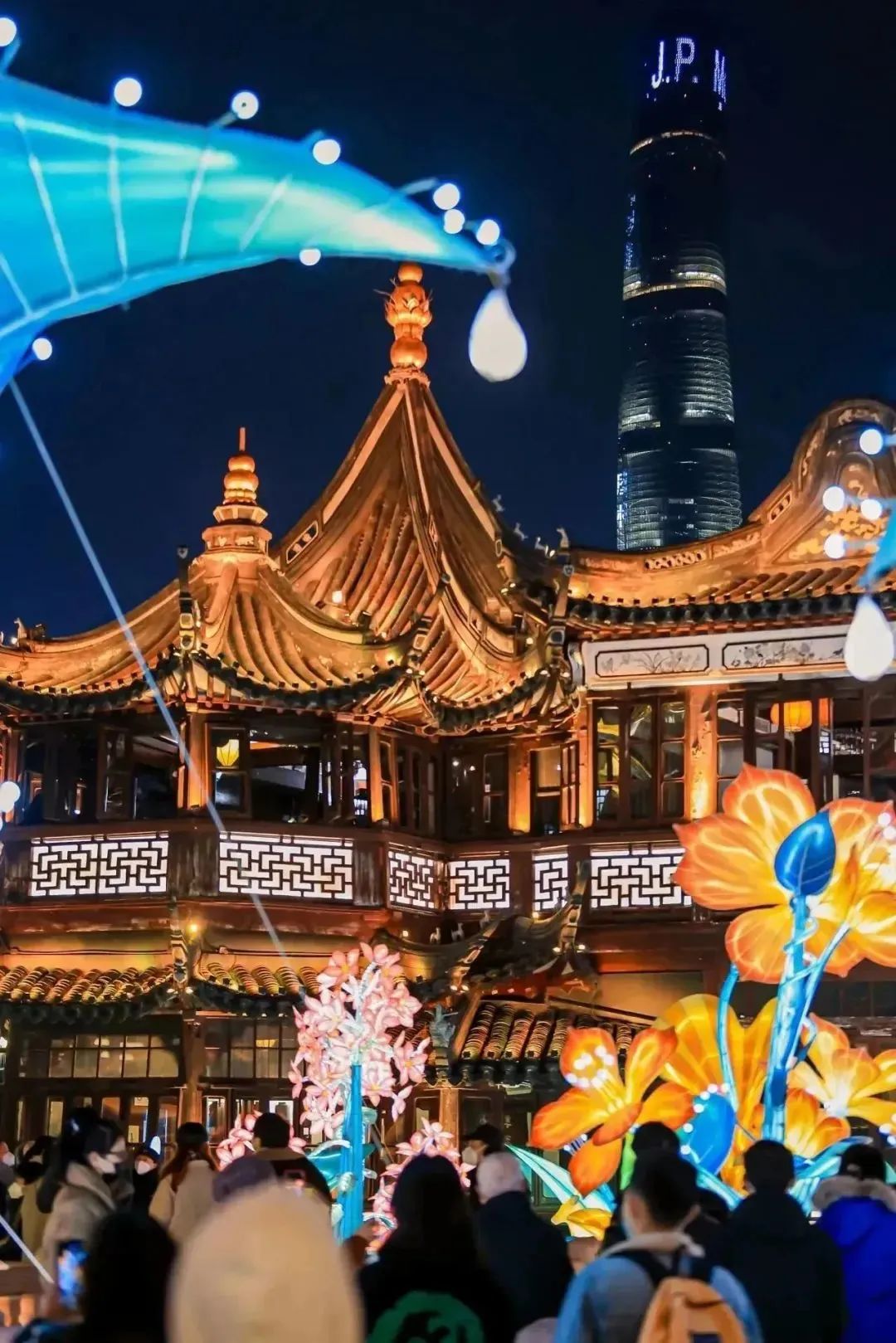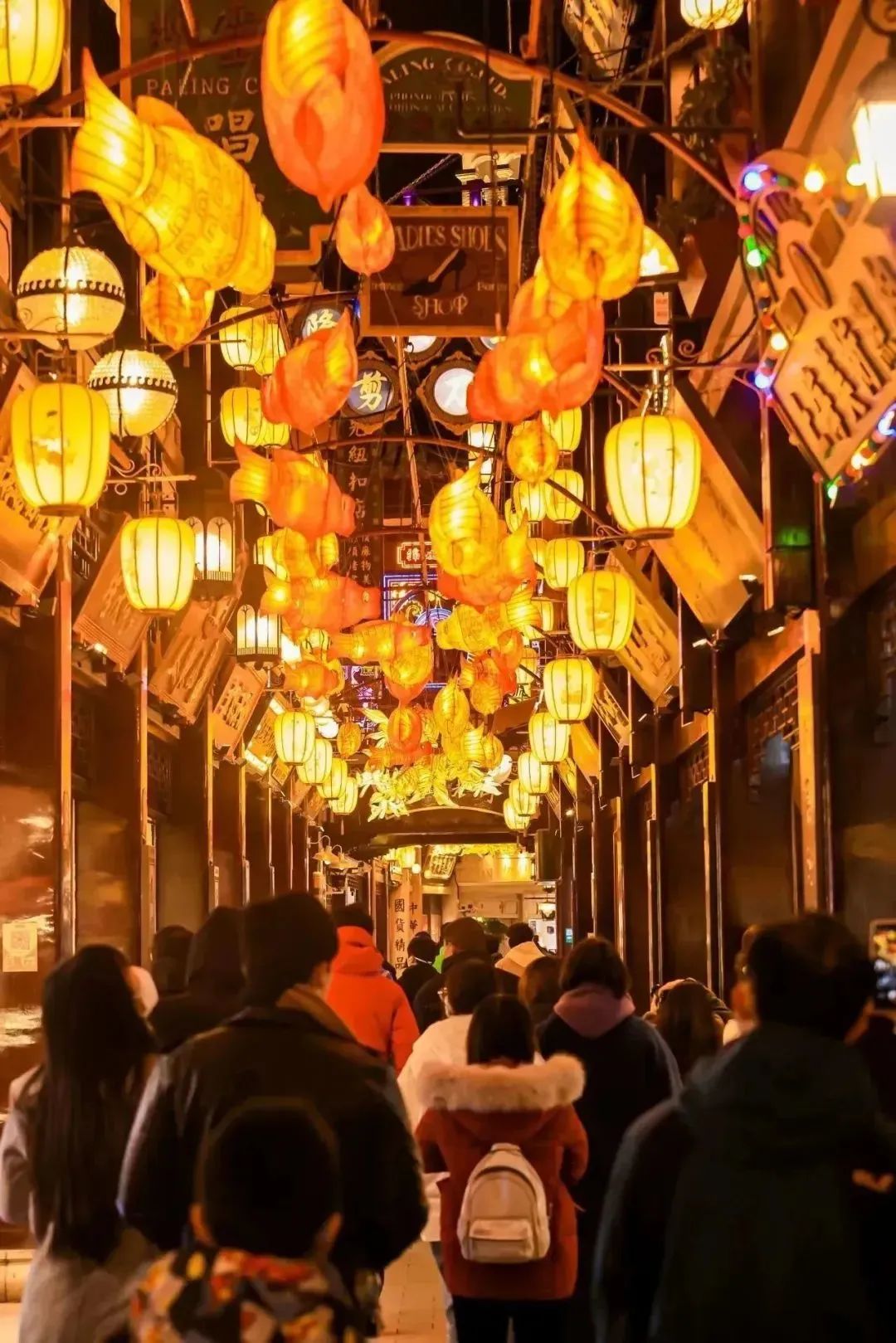 This year, the Yuyuan Garden Lantern Festival will be held overseas for the first time, stepping onto the world stage. The first stop will be in Paris, France and it will be held for 72 days starting from 15 December. The Festival Dragons et Lanternes has been included in the official agenda of China Cultural Tourism Year and the 60th anniversary of the establishment of diplomatic relations between China and France.
At the Festival Dragons et Lanternes, Chinese and Western cultures will meet and collide, and traditional aesthetics and modern art will be combined to present a fun-filled, festive garden showcasing oriental culture.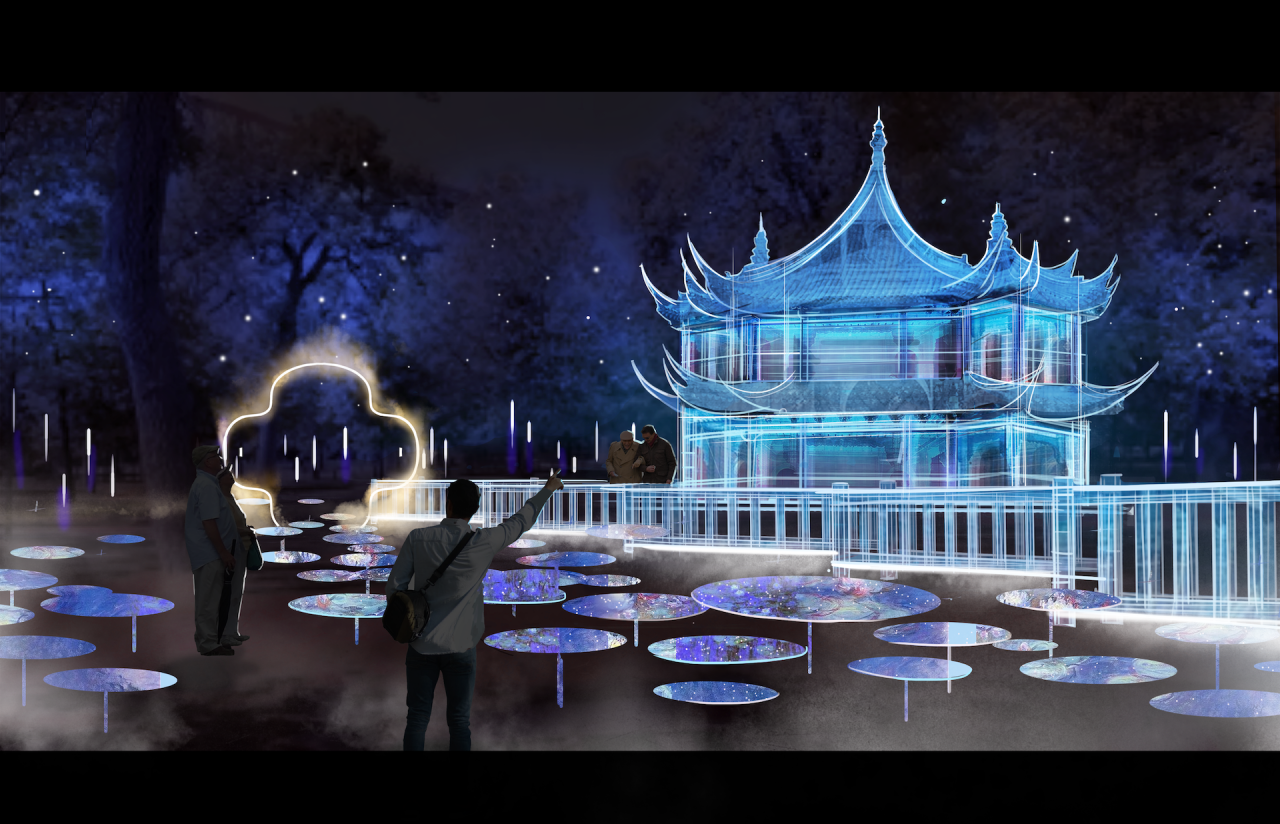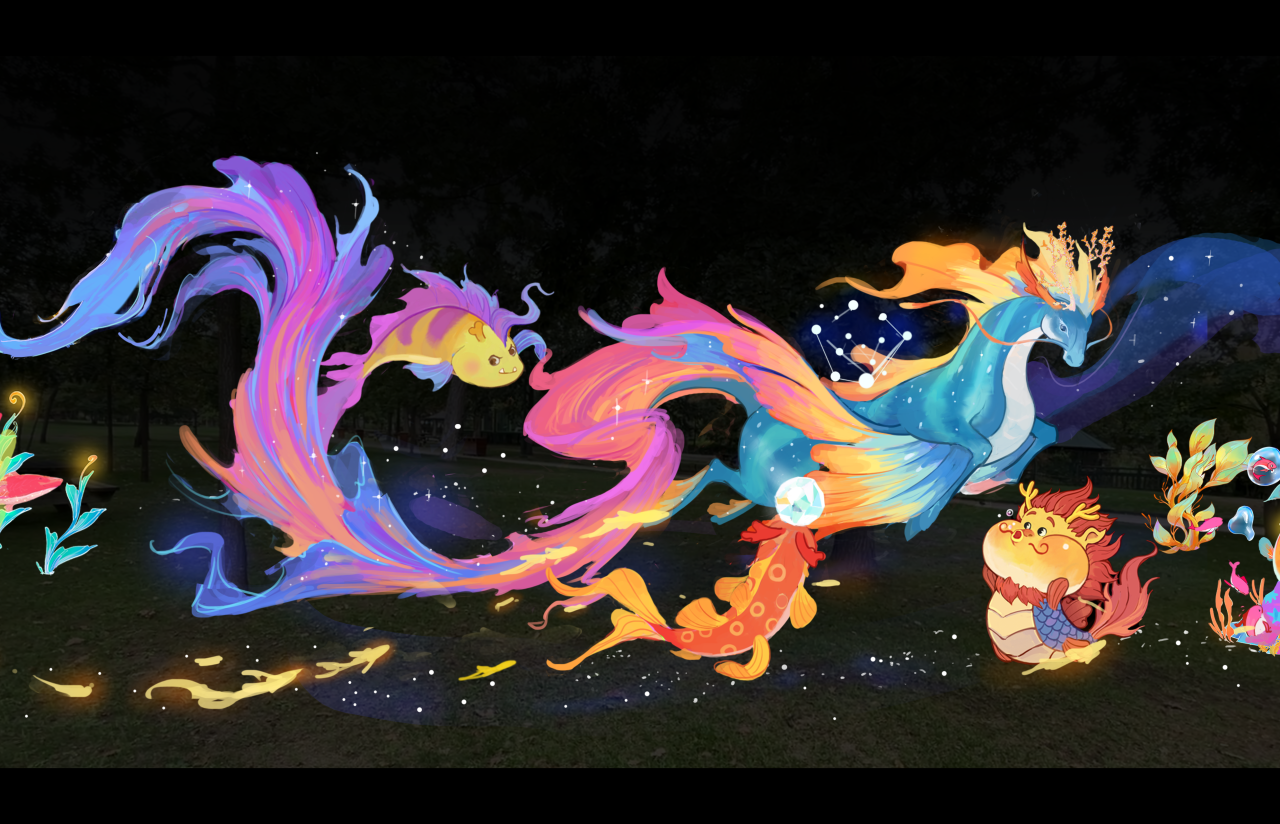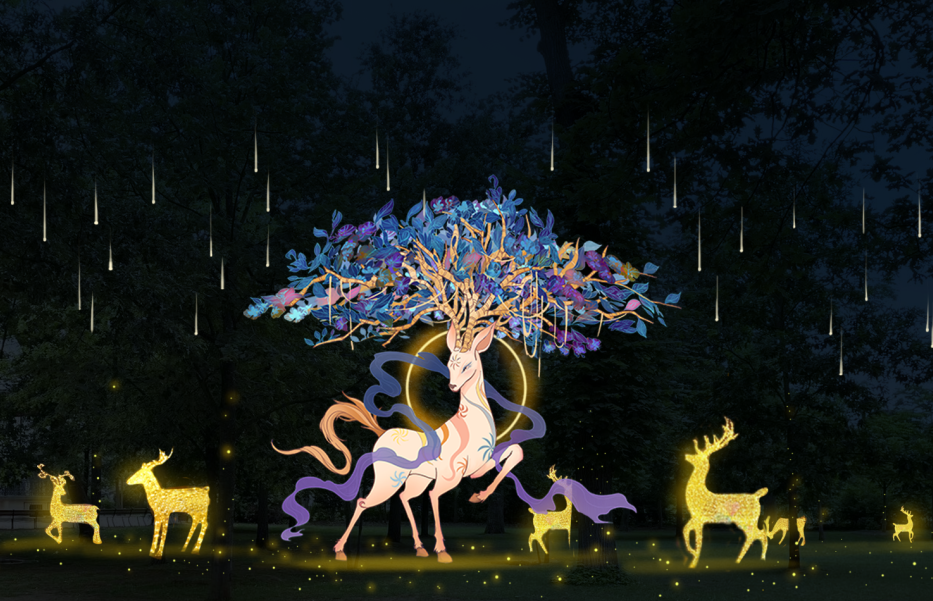 Promote the construction of the Grand Yuyuan, creating a global fashion and cultural showground
It requires a platform to support and demonstrate the interconnection and diverse expression of excellent cultures globally. Shanghai is an important birthplace of China's fashion industry and China's consumption center. It was also known as the "Paris of the East" back in the 1920s and 1930s.
"Fosun has been rooted in Shanghai for more than 30 years, and has been thinking about how to build a fashion and cultural exchange platform based on its root in Shanghai and China," Xu Xiaoliang said.
The Grand Yuyuan is positioned to become a "global fashion and cultural showground with the charm of oriental lifestyle aesthetics", a main stage for domestic fashion companies and talents to go global, and a bridgehead for overseas fashion industries to expand the domestic market, helping Shanghai to become one of the world's top six fashion capitals.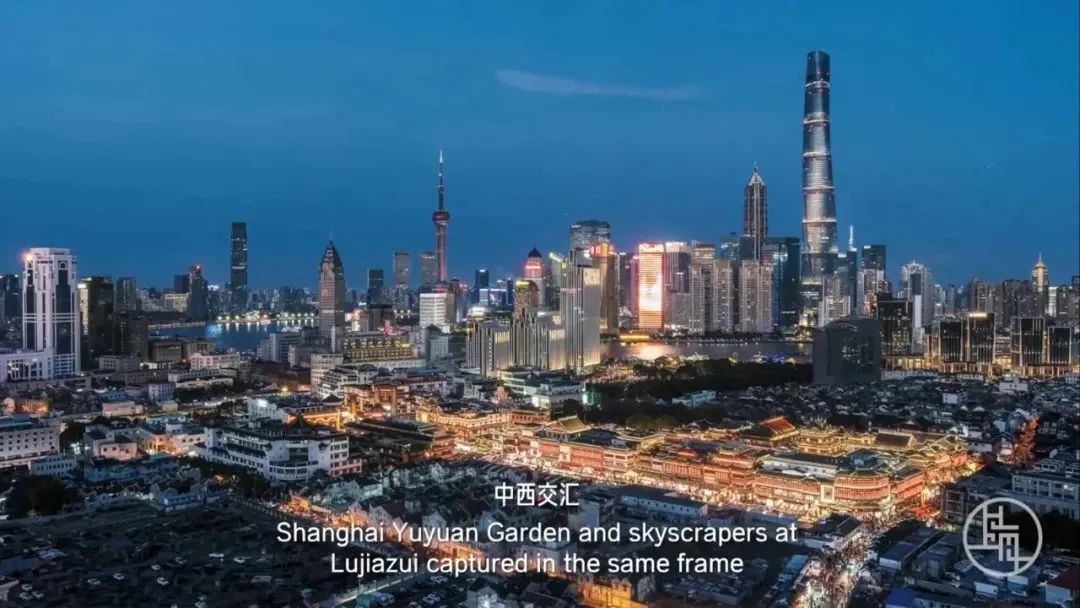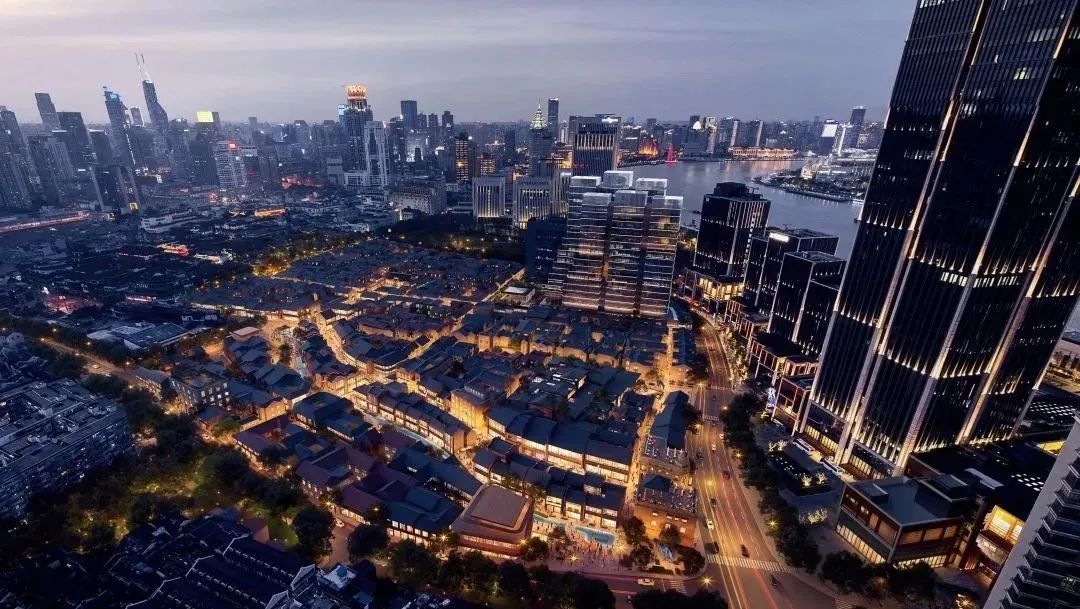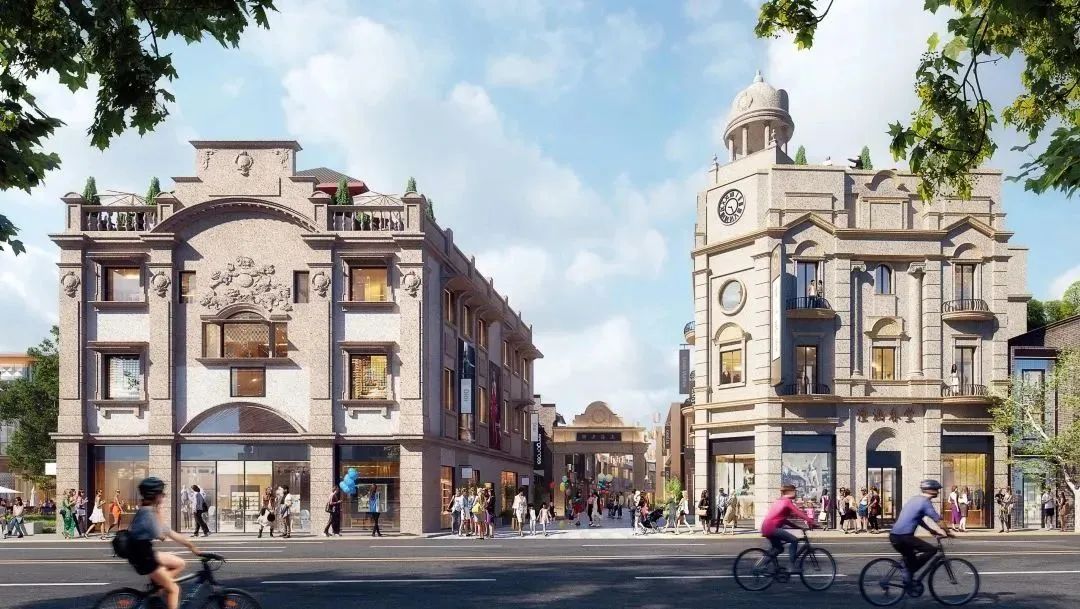 Xu Xiaoliang said, "Therefore, we very much look forward to the world's leading fashion companies establishing, developing and flourishing on this land. On the one hand, fashion companies can customize and build the most unique cultural flagship stores. On the other hand, we hope to work with these brands to build a symbiotic and co-prosperous global fashion ecosystem."