Hello, Thailand! Fosun Diagnostics Wows Medlab Asia 2023 with Blockbuster Products
Release Time:2023-08-29
Author:
Source:
Pageviews:
From August 16 to 18, Medlab Asia 2023 was staged in Bangkok, Thailand.As the most influential exhibition for clinical laboratory medicine in Asia, this year's Medlab Asia brought together 350-plus exhibitors from more than 50 countries and regions and at least 7,500 professional visitors, providing a unique platform for medical and laboratory professionals.
Fosun Diagnostics displayeditsstar productsthat can best show its competenciesconcerningPOCT chronic disease management, chemiluminescence testing and tuberculosis testing, attracting visitors to learn about its innovative products and services at the booth.
During the exhibition, the Fosun Diagnostics team actively interacted with global customers and partners, demonstrating the functions and advantages of products, patiently answering customers' questions and concerns, and discussing new technologies, new products and market trends in medical laboratories and diagnosis and treatment.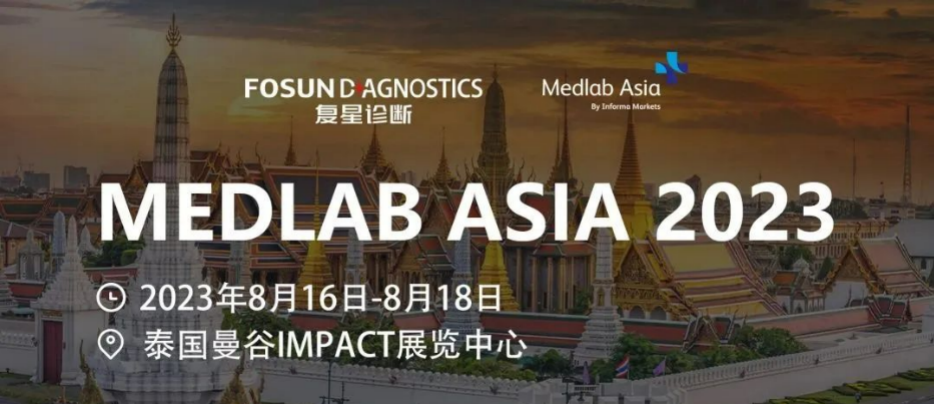 POCT Series: Safe and Efficient At-home Testing for Accurate Chronic Diseases Management
According to theIDF Diabetes Atlas 2021, approximately 537 million adults were living with diabetes, including 90 million in Southeast Asia. In addition, 1.28 billion adults aged 30–79 years worldwide have hypertension, of which 13.2 million are in Thailand, according to WHO.
Fosun Diagnostics brought the POCT series for chronic disease management to the exhibition. Visitors from Malaysia, Singapore, the Philippines, Thailand, Indonesia, India and other countries showed strong interest in such portable at-home testing devices.
POCT Series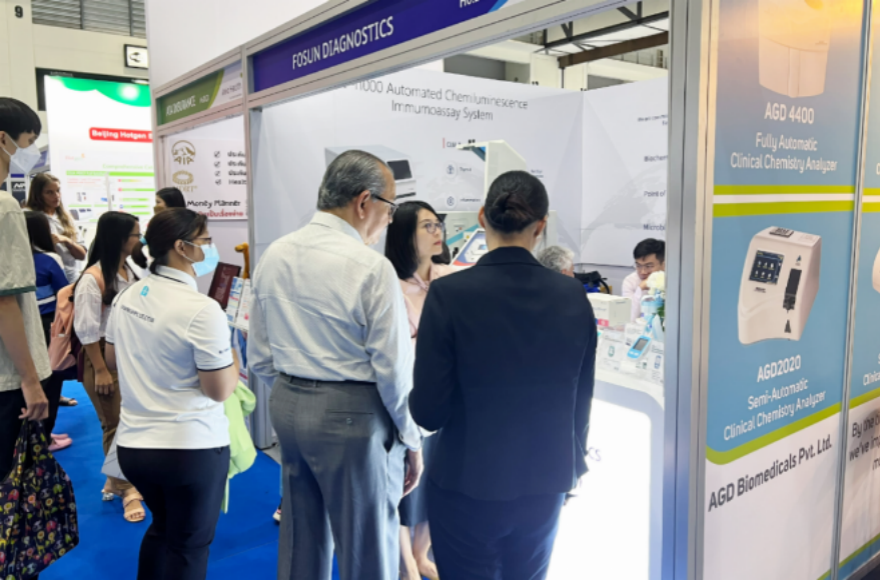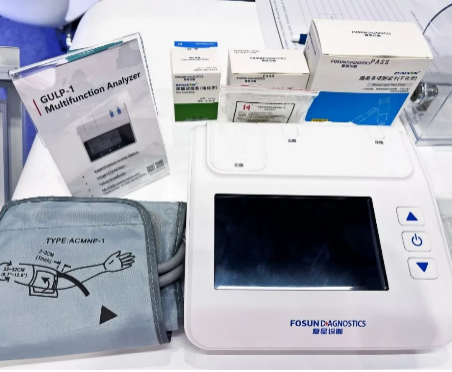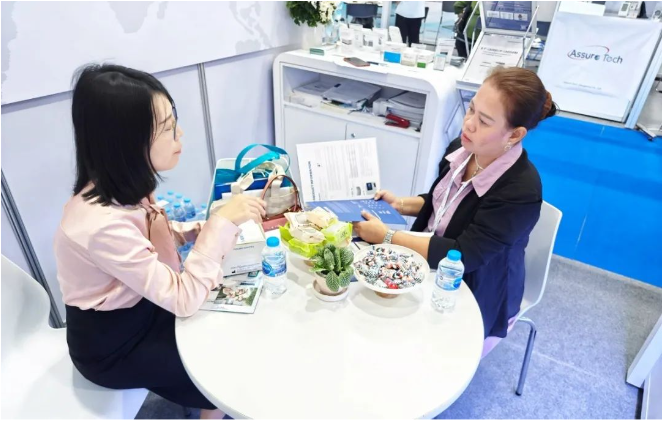 This series mainly includes four products:Blood Glucose, Uric Acid and Cholesterol Analyzer GUC-1, Blood Glucose and Uric Acid Analyzer GU-2, Dry Chemical Analyzer MLA-1, and Multifunction Analyzer (Blood Glucose, Uric Acid, Blood Lipid and Blood Pressure) GULP-1. Blood Glucose, Uric Acid and Cholesterol Analyzer GUC-1 is a multifunctional machine for three tests, which is convenient to operate and presents results quickly. Blood Glucose and Uric Acid Analyzer GU-2, small in size, is for two tests with blood microsampling. It allows convenient and fast operation and can monitor changes in blood glucose and uric acid, facilitating accurate management of diabetes and arthrolithiasis. Dry Chemical Analyzer MLA-1 is for rapid risk assessment on cardiovascular and arterial sclerosis with fingertip blood. Blood Glucose, Uric Acid, Blood Lipid and Blood Pressure Tester GULP-1 is for seven tests, including blood pressure, blood glucose, uric acid, four indicators of blood lipid, and heart rate. It offers a desktop solution for chronic disease management.
Chronic disease management is of great significance for changing patients' unhealthy habits, assisting patients with precise medication, improving patients' quality of life, controlling medical care costs, and saving social health resources. Based in Southeast Asia, Fosun Diagnostics has been expanding its offline channels, developing online platforms and exploring diverse cooperation models, to help achieve accurate management of chronic diseases and improve the happiness index of patients with chronic diseases.
F-i1000 Automated Chemiluminescence Immunoassay Analyzer: Small in Size, Capable to Meet Needs of Small and Medium-sized Hospitals
Following its debut at MEDLAB Europe, Fosun Diagnostics' self-developed automated chemiluminescence immunoassay analyzer F-i1000 once again attracted wide attention from local customers in Thailand. Based on the self-developed mainstream methodology of alkaline phosphatase (ALP) chemiluminescence, Fosun Diagnostics has developed chemiluminescence reagent packages for tumor markers, inflammation, gastric function, thyroid function, sex hormones, liver fibrosis, glucose metabolism and other aspects, as well as F-i1000 and F-i3000 series of automated chemiluminescence immunoassay analyzers, providing users with holistic solutions based on multiple product series.
Chemiluminescence Test Product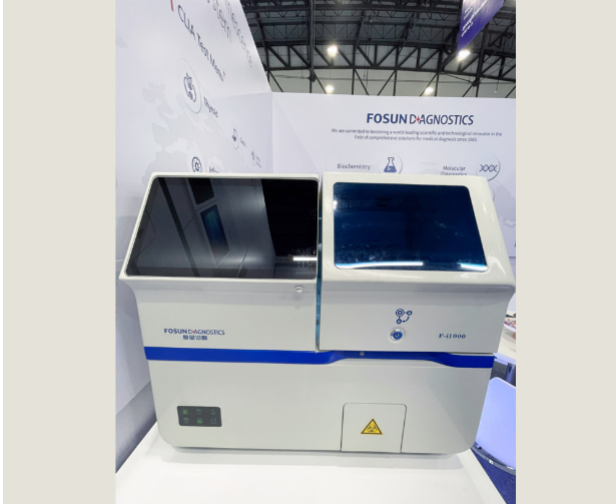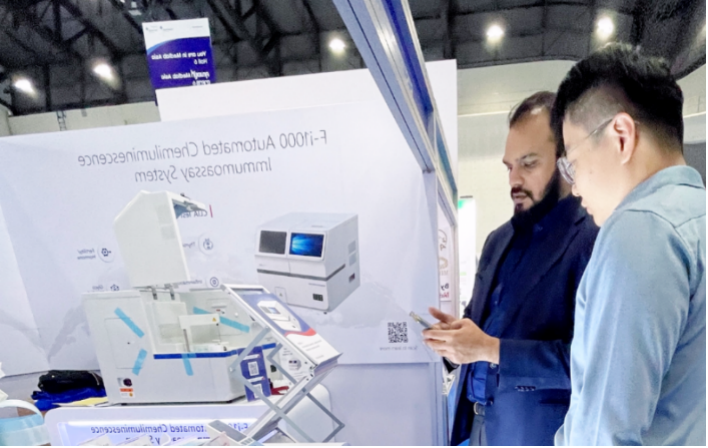 The F-i1000 series of analyzers feature a small size, great benefits per square meter, multiple scenarios, stable performance and high sensitivity. They canhelp small and medium-sized hospitals in Southeast Asia solve such pain points as small space, a lack of manpower and unstable test sample sizes, thus improving the test level of their laboratories.
Holistic Solutions for TB Diagnosis: Accurate Tests Facilitate TB Screening
Tuberculosis (TB) is one of the world's deadliest infectious diseases. According to theGlobal Tuberculosis Report 2022, 30 TB high-burden countries account for 87% of all estimated cases globally, with eight countries together accounting for more than two thirds of the global total: India (28%), Indonesia (9.2%), China (7.4%), the Philippines (7.0%), Pakistan (5.8%), Nigeria (4.4%), Bangladesh (3.6%) and Democratic Republic of the Congo (2.9%). Obviously, Southeast Asia is an area with high TB incidence rate and burden.
TheI-SPOT.TB® Mycobacterium Tuberculosis Specific Cellular Immune Response Test Kit, which has attracted much attention, is independently developed by Fosun Diagnostics and can provide a complete, safe and accurate solution for TB screening. The product adopts the enzyme linked immunospot assay (ELISPOT), which is more accurate in screening high-risk populations than other methodologies. Besides, the product is non-cross reactive against the bacille Calmette-Guérin (BCG) vaccine and suitable for the diagnosis and screening of extrapulmonary TB. The I-SPOT.TB® Test Kit, which is compatible with Fosun Diagnostics' ELISPOT counters with independent intellectual property rights, can be connected to the laboratory information system (LIS) of hospitals to automatically upload reports, solve subjective problems in spot interpretation and improve laboratory test efficiency.
TB Test Product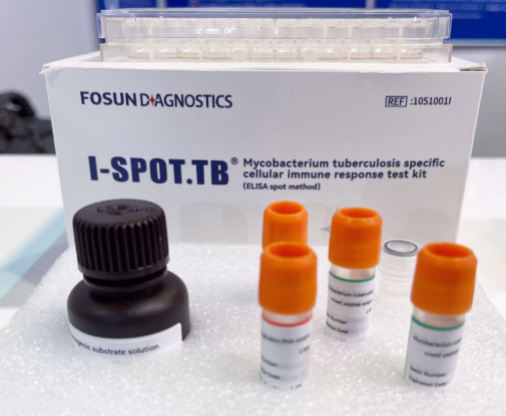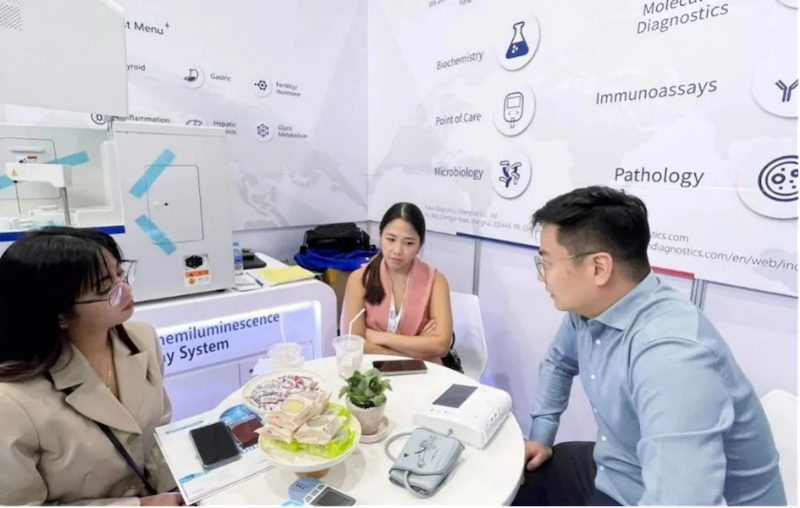 The TB test product has obtained the European Union's compulsory CE marking and is widely recognized by its users, namely local influential medical institutions in Southeast Asia. The product effectively helps screen and treat patients with TB and latent TB infection. In addition, Fosun Diagnostics has been deeply engaged in the field of interferon-gamma release assays (IGRA) for TB diagnosis for more than ten years. It has developed professional service standards for TB diagnosis, and established strong technical service teams at home and abroad to provide professional terminal laboratory services.
Medlab Asia 2023 is the most influential medical device exhibition in Southeast Asia. In addition to Thailand, the exhibition covers the neighboring countries such as India, Indonesia, the Philippines, Malaysia, Singapore and Vietnam. It provides an important platform for exhibitors and visitors that focus on healthcare and wellness in Southeast Asia to exchange information and communicate. The exhibition has become the best choice for Fosun Diagnostics to take root in the Southeast Asian market and an important milestone for the company to explore the international market.
Fosun Diagnostics has actively promoted the export of high-quality products by continuously improving its global operation capability. Its products, covering more than 20 overseas markets, have helped maximize the value of the company's self-developed products and collaboration-based innovative products. In the future, Fosun Diagnostics will forge ahead and develop the new from the old. Adhering to the concept of "diversified layout, internal-external integration, value symbiosis", the company will strive to become a world-leading scientific and technological innovator of holistic solutions for medical diagnosis.