2023 Shanghai Night Festival Opens at the Bund Finance Center
Release Time:2023-06-03
Author:
Source:
Pageviews:

On 3 June 2023, the opening ceremony for the 4th Shanghai Night Festival themed "Sleepless in Shanghai" was held at the Bund Finance Center (BFC). The BFC and Yuyuan Tourist Mart, which are also located in the Grand Yuyuan, will launch special activities to showcase the unique charm of the 24-hour vibrant city of Shanghai.
The Shanghai Night Festival is a landmark of Shanghai's Double Five Shopping Festival. Throughout June, it will launch more than 200 themed activities online and offline centered around "neighborhoods, waterfronts, and communities". As an important part of this year's Double Five Shopping Festival, 515 Fosun Family Day will continue to hold a series of activities including the Night Festival.
Xu Xiaoliang, Co-CEO of Fosun International, said: "The happy life of families continues from day to night. This year, 515 Fosun Family Day returns with a collaboration with the Night Festival again. Through the creation of Grand Yuyuan with the charm of oriental lifestyle aesthetics and a variety of activities, 515 Fosun Family Day helps the Double Five Shopping Festival set off a consumption boom. As a global innovation-driven consumer group, Fosun hopes to fulfil the happiness needs of more families through continuous refinement of high-quality products and services."
Night shopping, night shows, night sports and night tours…
The Grand Yuyuan empowers brands of Shanghai's night economy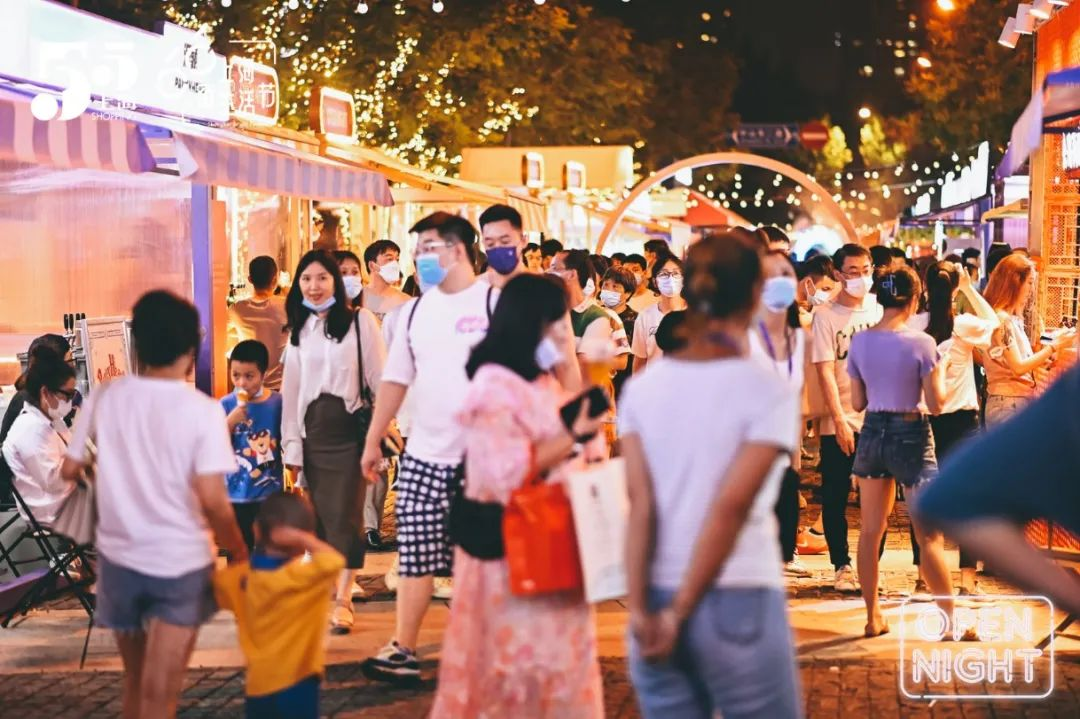 Throughout June, the Grand Yuyuan, including the BFC and Yuyuan Tourist Mart, is packed with exciting night activities.
From 2 to 4 June, the Bund Craft Beer Festival was held at the BFC North Plaza, bringing together more than 30 well-known craft beer brands for visitors to enjoy. From 3 to 4 June, "OPEN NIGHT" was launched at theBFCFengjingRoad. Focusing on seven dimensions including night shopping, late-night eats, night entertainment, night reading, night shows, night sports and night tours, more than 40 brands were invited to stimulate the vitality of night consumption on the Bund. Brand activities such as Family Mart's Late-night Canteen, Shiseido's SIDEKICK, Ctrip's Rabbit Art Installation, Shanghai Dramatic Arts Centre'sNight Show, and Baixin Bookstore were held. In addition, a number of community organizations held night run, frisbee, surfskate, and other unique night sports experiences.
Every weekend and holiday from 10 June to 9 July, the BFC Fengjing Weekend Market will also hold a "Sober Tomorrow"-themed market, integrating wine, music, street and other elements, and launch a series of themed activities such as German Wine Festival, Treasure Bistro, and street culture experience, to offer vibrant summer nightlife experience. On 17 June, the BFC Music Festival will return with outdoor band performances, terrace parties with along the river, music forums, themed exhibitions and other events.
Yuyuan Tourist Mart also offers many exciting night activities. From 21 to 23 June, the 4th Dragon Boat Festival Kunqu Opera will be staged in Beaufort Terrace for three consecutive days. National top Kunqu opera performers Zhang Xunpeng, Yue Meiti, and Liang Guyin, will respectively perform Disaster Strikes from The Palace of Eternal Life《長生殿·驚變》(mourn for Yan Hui + moth)(泣顏回+撲燈蛾), Getting Drunk Thrice from Handan Dream《邯鄲夢·三醉》(red embroidered shoes + greeting immortal guests) (紅繡鞋+迎仙客), The Mad Woman's Words from The Pavilion of Colourful Clouds《艷雲亭·痴訴》(quail fighting + preface of purple flower) (鬥鵪鶉+紫花兒序)and other classic Kunqu plays. Shanghai's opera enthusiasts may enjoy Kunqu opera while overlooking the Old City of Shanghai, immersing in the rich culture and history of Shanghai.
With numerous night activities offering until mid-summer by Yuyuan Tourist Mart, citizens and tourists are welcomed to visit the Yuyuan Garden to enjoy the summer breeze. From 6 July to 27 August, Yuyuan Tourist Mart will launch "A Summer Visit to the Yuyuan Garden", a series of activities with the theme of "Summer Escapes". Visitors may take a stroll around the Yuyuan Garden aglow with summer lights, shop at the China-chic-themed market "Yuyuan Market", and take pictures in the Yuyuan Garden.