Fosun Pharma and IFC Partner to Improve Access to High Quality Medicines in Africa
Release Time:2023-06-06
Author:
Source:
Pageviews:
(Abidjan, Côte d'Ivoire, June 6, 2023) To support stronger healthcare delivery and outcomes in West Africa,Shanghai Fosun Pharmaceutical (Group) Co., Ltd.(Fosun Pharma or the Company, stock code: 600196.SH; 02196.HK) today announced a deepening partnership with IFC to help the company build a pharmaceutical production facility and distribution hub in Côte d'Ivoire.
Under the partnership, IFC will provide subsidiaries of Fosun Pharma with two loans totaling 50 million euros to support the construction of a manufacturing site near Abidjan to produce anti-malaria drugs and anti-bacterial medicines. The facility, which will take place in three phases, is expected to have a capacity of 5 billion tablets annually after phase 3 completion.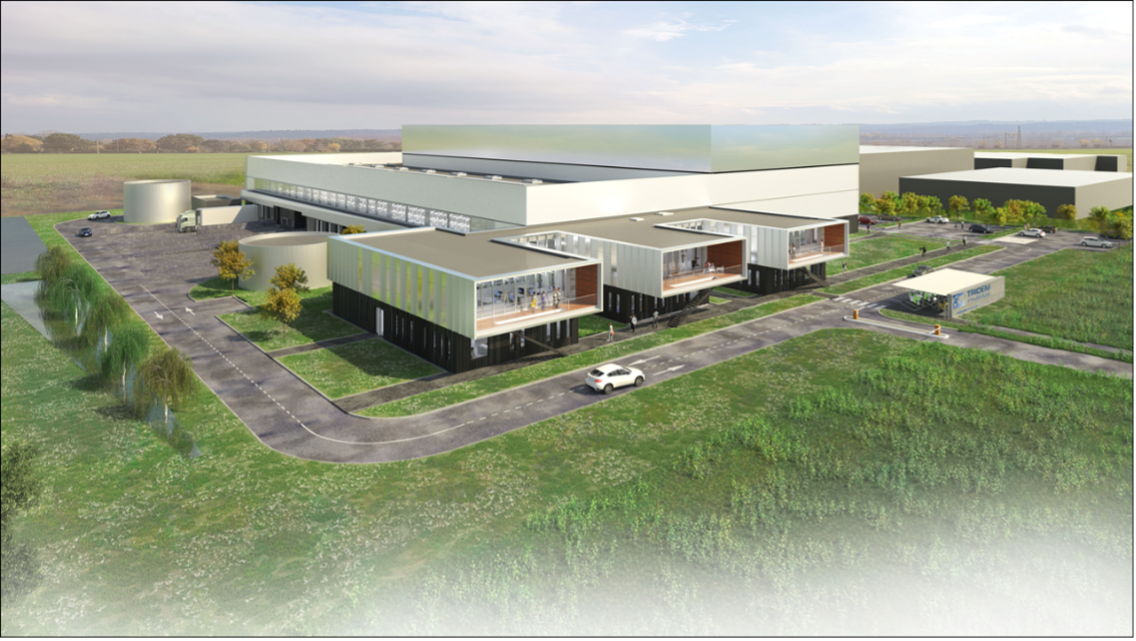 The project will improve access to quality, affordable life-saving medicines across West Africa, contributing to better health outcomes in a region that contends with heavy loads of infectious and other diseases. The project will also facilitate medical and manufacturing knowledge transfer to Africa, supporting the long-term growth and strength of the wider region's health sector.
According to the World Health Organization, sub-Saharan Africa accounts for more than 95 percent of global malaria cases and deaths. While addressing these public health challenges,the region is facing the task of numerous other public health challenges.
"We are glad to be supported by IFC to localize pharmaceutical manufacturing and distribution in Africa," said Mr. Wu Yifang, Chairman of Fosun Pharma. "Since 2006, IFC has repeatedly provided supports to Fosun Pharma, which is committed to ensuring the continuous accessibility and affordability of pharmaceutical products and improving the resilience of healthcare supply chains in the region."
"Strengthening Africa's healthcare infrastructure and capabilities is absolutely essential for the continent's future social and economic development, especially in the wake of COVID-19," said Mr. Sérgio Pimenta, IFC Vice President for Africa."IFC's partnership with Fosun will increase Africa's ability to manufacture essential drugs locally, helping patients more easily access high-quality, affordable medicines."
As the first Chinese drug brand widely recognized in Africa, Artesun® (Artesunate for Injection), independently developed and manufactured by Fosun Pharma, has treated over 56 million patients with severe malaria worldwide by the end of 2022, which is now a prime example for innovative medicinal products developed in China serving the world. As one of the world's largest antimalarial drug manufacturers, Fosun Pharma is a major antimalarial drug supplier to the Global Fund, UNICEF, WHO and national drug procurement centers in Africa, and has built a mature sales network and possessed upstream and downstream customer resources in the English-speaking and French-speaking regions of sub-Saharan Africa.
***
About IFC
IFC—a member of the World Bank Group—is the largest global development institution focused on the private sector in emerging markets. We work in more than 100 countries, using our capital, expertise, and influence to create markets and opportunities in developing countries. In fiscal year 2022, IFC committed a record $32.8 billion to private companies and financial institutions in developing countries, leveraging the power of the private sector to end extreme poverty and boost shared prosperity as economies grapple with the impacts of global compounding crises. For more information, visit www.ifc.org.
Stay Connected:
www.facebook.com/IFCAfrica
www.linkedin.com/showcase/ifc-africa
www.twitter.com/IFCAfrica
www.youtube.com/IFCvideocasts
www.ifc.org/SocialMediaIndex
About Fosun Pharma
Founded in 1994, Shanghai Fosun Pharmaceutical (Group) Co., Ltd. ("Fosun Pharma"; stock code: 600196. SH, 02196. HK) is a global innovation-driven pharmaceutical and healthcare industry group. Fosun Pharma directly operates businesses including pharmaceuticals, medical devices, medical diagnosis, and healthcare services. As a shareholder of Sinopharm Group Co., Ltd., Fosun Pharma expands its areas in the pharmaceutical distribution and retail business.
Fosun Pharma is patient-centered and clinical needs-oriented. The company continuously enriches its innovative product pipeline through independent research and development, cooperative development, license-in, and in-depth incubation. Fosun Pharma improves the research and clinical development capabilities of FIC (First-in-class) and BIC (Best-in-class) new drugs as well as accelerates the R&D and launch of innovative technologies and products.
Guided by the 4IN strategy (Innovation, Internationalization, Intelligentization, and Integration), Fosun Pharma will uphold the development model of "Innovation Transformation, Integrated Operation and Steady Growth", with the mission of creating shareholder values through strengthening its independent R&D and external cooperation and enriching its product pipelines, as well as promoting the global networks and enhancing operational efficiency. Fosun Pharma will actively promote the digital and physical business layout in the pharmaceutical and healthcare industry and is committed to becoming a first-class enterprise in the global medical and health market.
For more information, visit www.fosunpharma.com