515 Fosun Family Day Sets Off Consumption Boom With Cumulative Sales of Nearly RMB10 Billion
Release Time:2023-06-02
Author:
Source:
Pageviews:
Since the launch of Shanghai's 4th Double Five Shopping Festival, more than 1,000 promotion activities have been held successively in the month, setting off a consumption boom. As an essential part of the Double Five Shopping Festival, the 515 Fosun Family Day delivered stellar results with nearly 10 billion (RMB, same below) omni-channel sales, boosting consumption.
Collaborate with brands and commercial districts to set off a consumption boom
As a representative enterprise of the private economy rooted in Shanghai, Fosun remains committed to contributing the "Power of Fosun" to Shanghai's economic development. This year's 515 Fosun Family Day collaborates with the Double Five Shopping Festival to target "new customer groups", "new supply" and "new scenes", stimulating consumption, unleashing consumption potential, and creating new consumption patterns. Up to now, the 515 Fosun Family Day has registered nearly 10 billion omni-channel sales, delivering stellar results.
The 515 Fosun Family Day, which runs from 1 May to 20 June this year, is the largest annual event for Fosun and its affiliated brands to give back to customers. Since the start of the 515 Fosun Family Day, Fosun has partnered with more than 60 brands under its umbrella, and four major commercial districts including Yuyuan Tourist Mart, the Bund Finance Center (BFC), Shanghai Woli City, and Ningbo FOJOY Mall, to distribute more than RMB1.5 billion worth of consumption vouchers on the Internet for the first time, covering tourism, health, catering, fashion, beauty and other living consumption scenarios. At present, nearly 2 million consumption vouchers have been collected by consumers. Songhelou Suzhou-style noodle shop's popular dishes are in high demand, and more than 600,000 consumption vouchers have been collected. The overall campaign leverages digital intelligence to link online and offline scenes, setting off a consumption boom. The online sales of the consumer industry accounted for more than 30%, and the jewelry category saw remarkable sales. Laomiao's single store livestream sales exceeded RMB5.5 million on Alipay, while Yayi's single store livestream sales also exceeded RMB1.7 million, amplifying the spillover effect of the Double Five Shopping Festival and fully releasing the vitality of consumption.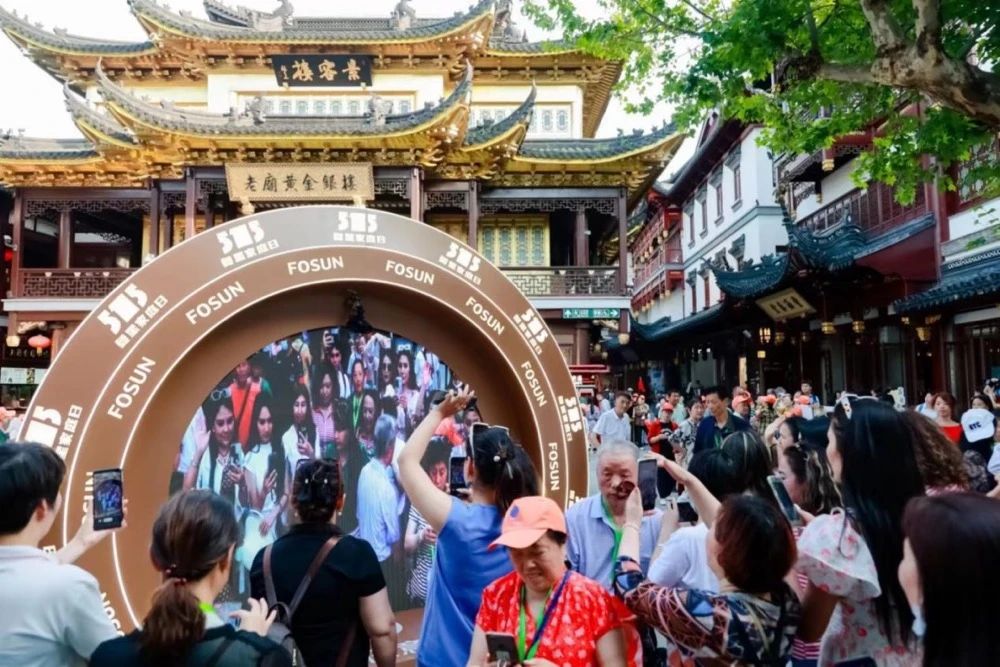 Innovation is the engine of new growth points in consumption. In the new consumer industry, Fosun's Yuyuan showcased the latest scientific research achievements and original designs during the event. The Yuyuan Foods & Dining Group Technology Innovation Center showcased an important R&D tool, ready-made food quality analyzer to detect and analyze the crispness, crunchiness, elasticity and other characteristics of various foods in the development of ready-made dishes for time-honored catering brands. Accurate analysis and research empowers product development and production more scientifically to ensure the taste and quality of ready-made dishes. Time-honored brands' ready-made dishes such as Shanghai De Xing Guan's large soup dumplings, Shanghai Classical Hotel's pork tripe and lung soup, Songhelou's squirrel-shaped mandarin fish, etc., are proven to be the most popular dishes.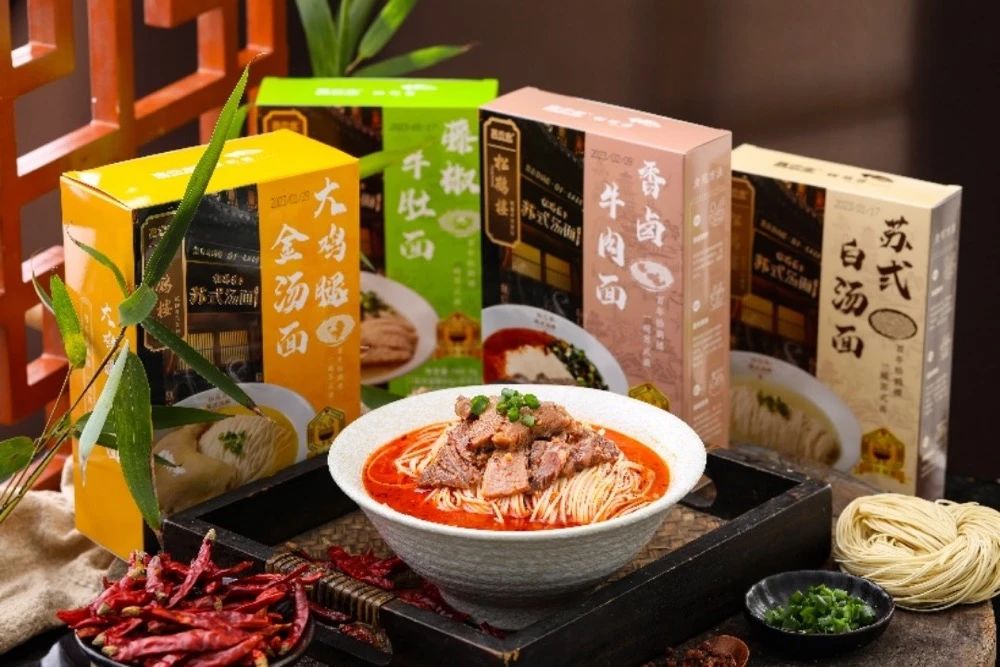 This year's 515 Fosun Family Day covers more than 240 essential items in the Fosun ecosystem, of which roughly 100 items are newly introduced for the occasion. Consumers are particularly impressed by the crossover collaborations of time-honored brands. For example, Shanghai Watch launched a limited-edition watch in collaboration with Shanghai Animation Film Studio's animation "The Monkey King: Uproar in Heaven" (大鬧天宮); Laomiao launched a new collection, "Shishinjinan" (事事金安) in collaboration with internationally renowned designer Thomas.V, to drive consumption recovery through brand upgrading.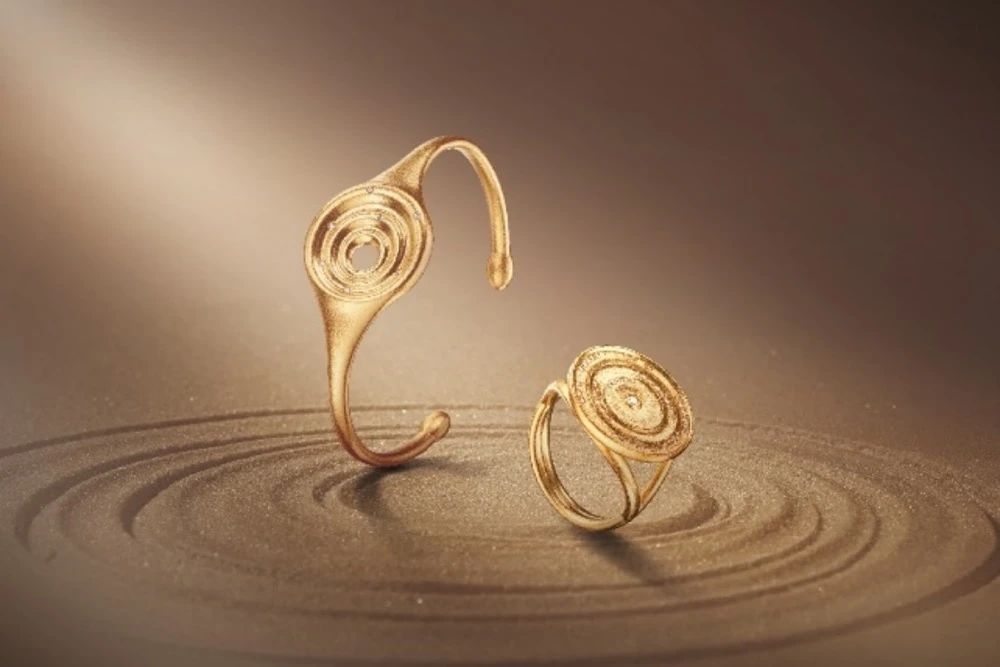 Integrate digital and real economies to expand consumption
As a global innovation-driven consumer group, Fosun has been committed to improving the efficiency and effectiveness of industry operations through digitalization. Whether it is the "intelligent manufacturing" of time-honored catering brands or the linkage of online and offline scenes, these are solid steps taken by Fosun in exploring digital transformation in recent years.
As early as 2020, Fosun accelerated the online and digital transformation of its businesses, promoted the implementation of the C2M strategy, and officially proposed the "C-end Top Priority" strategy in early 2021. Fosun has successively launched multiple vertical online platforms, such as Fosun Health and Fosun Alliance, to open up online and offline consumption scenes, further enhance Fosun's FC2M global ecosystem synergy. The cumulative number of registered members in different fields such as Health, Happiness, and Wealth has exceeded 400 million, injecting vitality to Fosun's time-honored brands.
During the 515 Fosun Family Day period this year, Fosun integrated ecosystem brands to distribute consumption vouchers, which also accelerates the upgrading of online business. Time-honored brand Songhelou has achieved an increase in store sales through the integration of offline and online marketing efforts, traffic and promotions. Only with digital transformation, product discounts can accurately reach corresponding consumer groups and provide precise services.
In addition, Yuyuan's commercial district is also comprehensively deepening digitalization at the C-end, B-end, M-end, and G-end, accelerating digital transformation, and continuously enhancing new digital retail experience. Yuyuan's commercial district and BFC located in the Grand Yuyuan received the titles of "National Demonstration Smart Business District" and "National Demonstration Smart Store".
With the theme of Shanhaijing, also known as the Classic of Mountains and Seas, this year's Yuyuan Garden Lantern Festival utilized augmented reality (AR) features, collaborated with Alipay's New Year campaign, and carried out an AR slow livestream. The event, which integrated of the real scene of the Yuyuan Garden Lantern Festival and the mythical characters in AR, attracted 83 million visitors. The use of AR boosted event engagement and the conversion of transactions.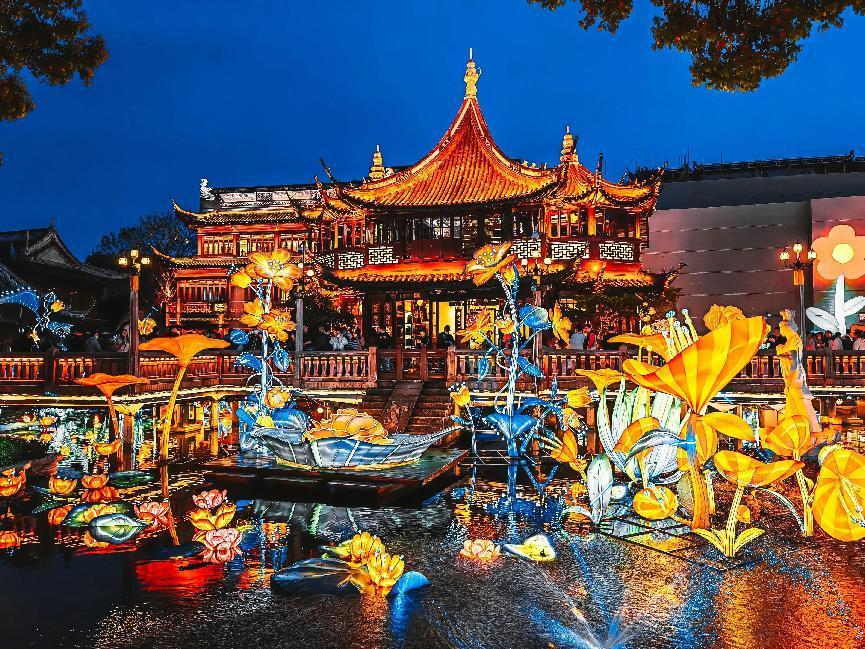 The Yuyuan commercial district leverages digital intelligence to carry out integrated online and offline operations, as well as continuous user operations and marketing. Firstly, users collect vouchers online for offline consumption; secondly, it carries out precise marketing for membership system; in addition, it uses Key Opinion Consumer (KOC) recommendation, AR, virtual reality (VR), digital commemorative tickets, and other approaches, to reach young consumer groups.
"Fosun has been consolidating its digital foundation, hoping to provide more good products and services for families at different stages through the integration of ecosystem resources, creating value and solving pain points for them." Meng Wenbo, Co-CGO of Fosun and Chairman of Fosun Alliance said that the 515 Fosun Family Day aims to bring happiness to families through digital intelligence, while realizing the integration digital and real economies to expand consumption.
Develop new scenes to spur urban consumption
The new highlight of the Double Five Shopping Festival is to spur urban consumption by developing new scenes with a focus on themed blocks and the night economy. Fosun's new landmark under construction in Shanghai, the Grand Yuyuan, is also creating a creative consumption scene with art, technology, and fun and interactive elements for consumers.
During the 515 Fosun Family Day, the "Bund Cat Street" in Shanghai went viral on social media. The giant cat mural on Fangbang Middle Road brought long-lost crowds to the old street connecting Yuyuan Garden and BFC in the Grand Yuyuan. The Bund Art Festival jointly organized by Fosun Foundation (Shanghai), BFC, and Yuyuan Tourist Mart featured large-scale public artworks, exhibitions, markets, art forums and workshops, etc., creating a one-stop art tour of the Grand Yuyuan. Yuyuan Tourist Mall, which joined the Bund Art Festival for the first time, registered an average daily number of visitors of nearly 100,000 since the official debut of the "Cat Street" on 6 May, representing a year-on-year increase of 30% compared to 2021.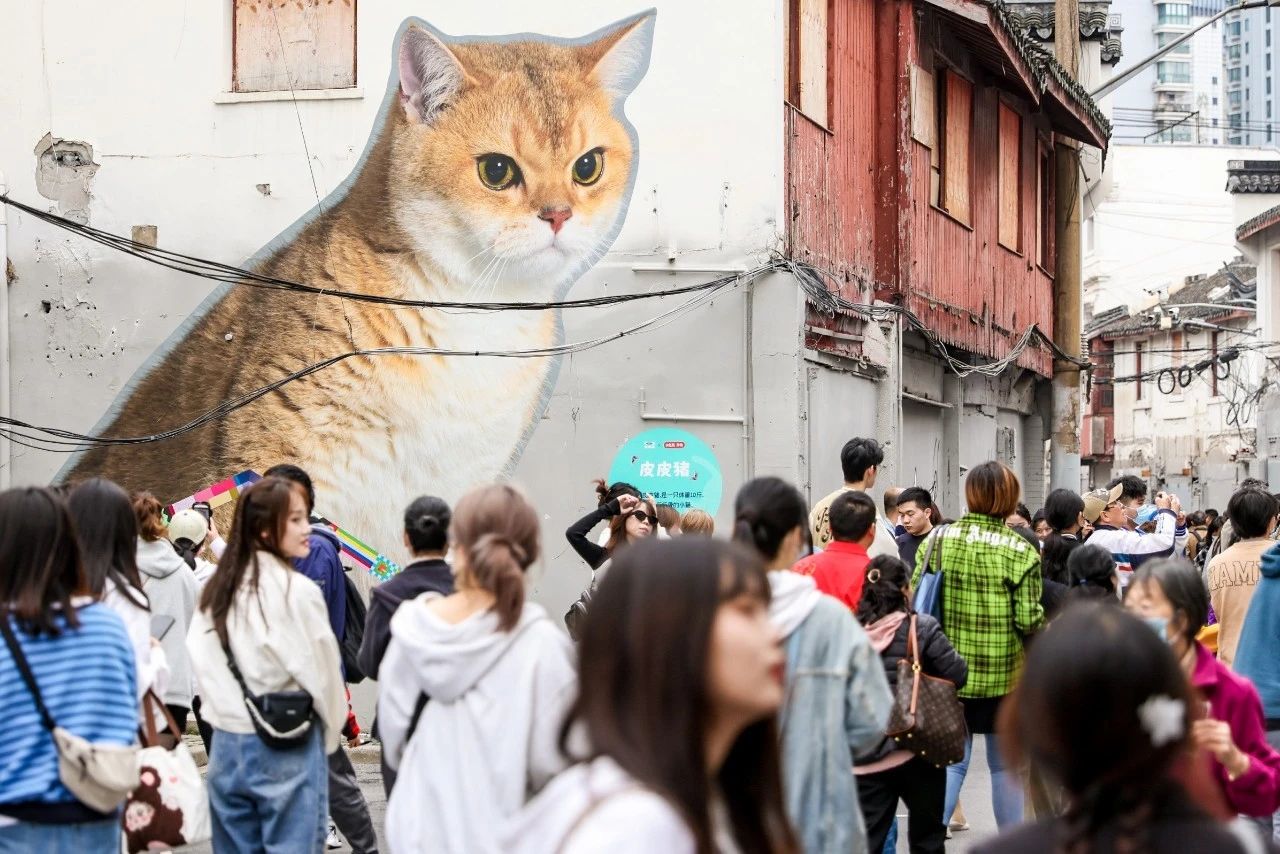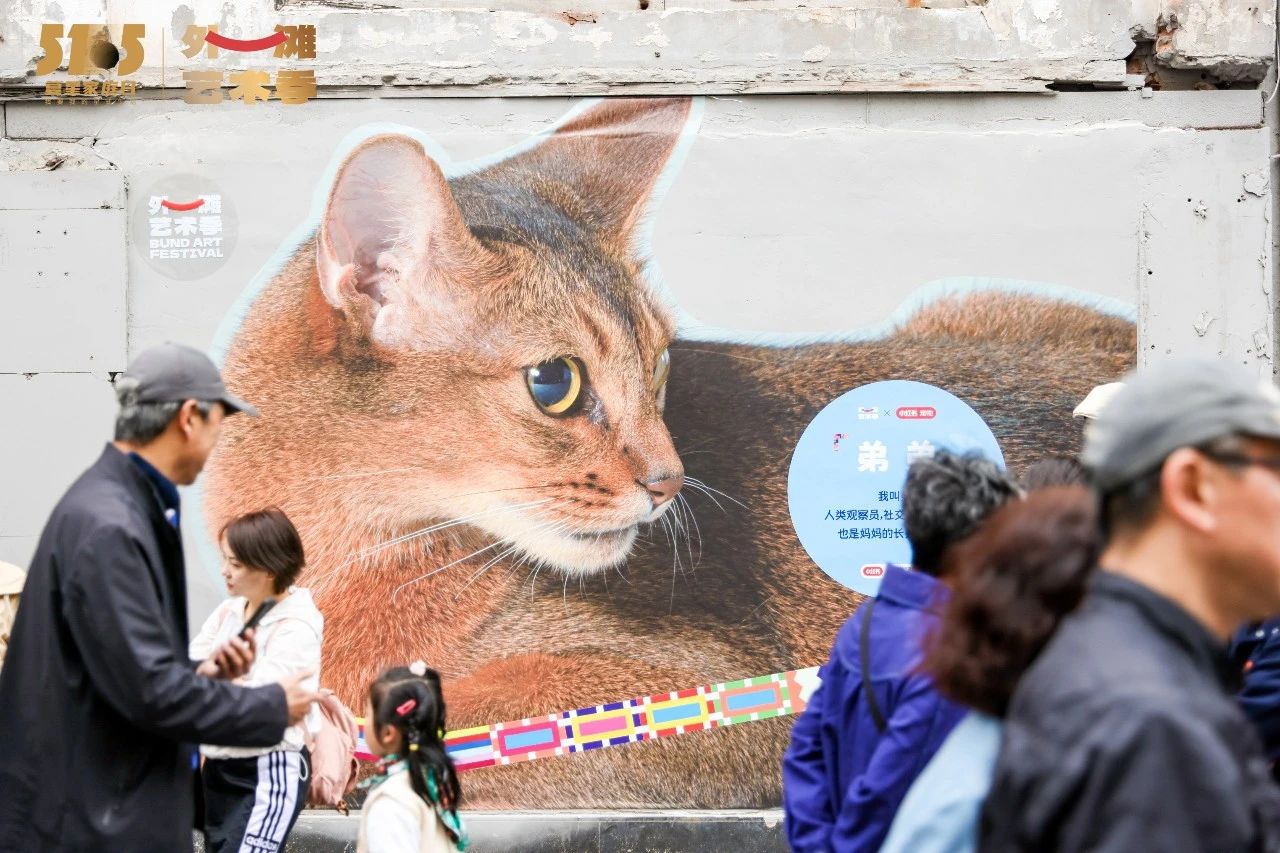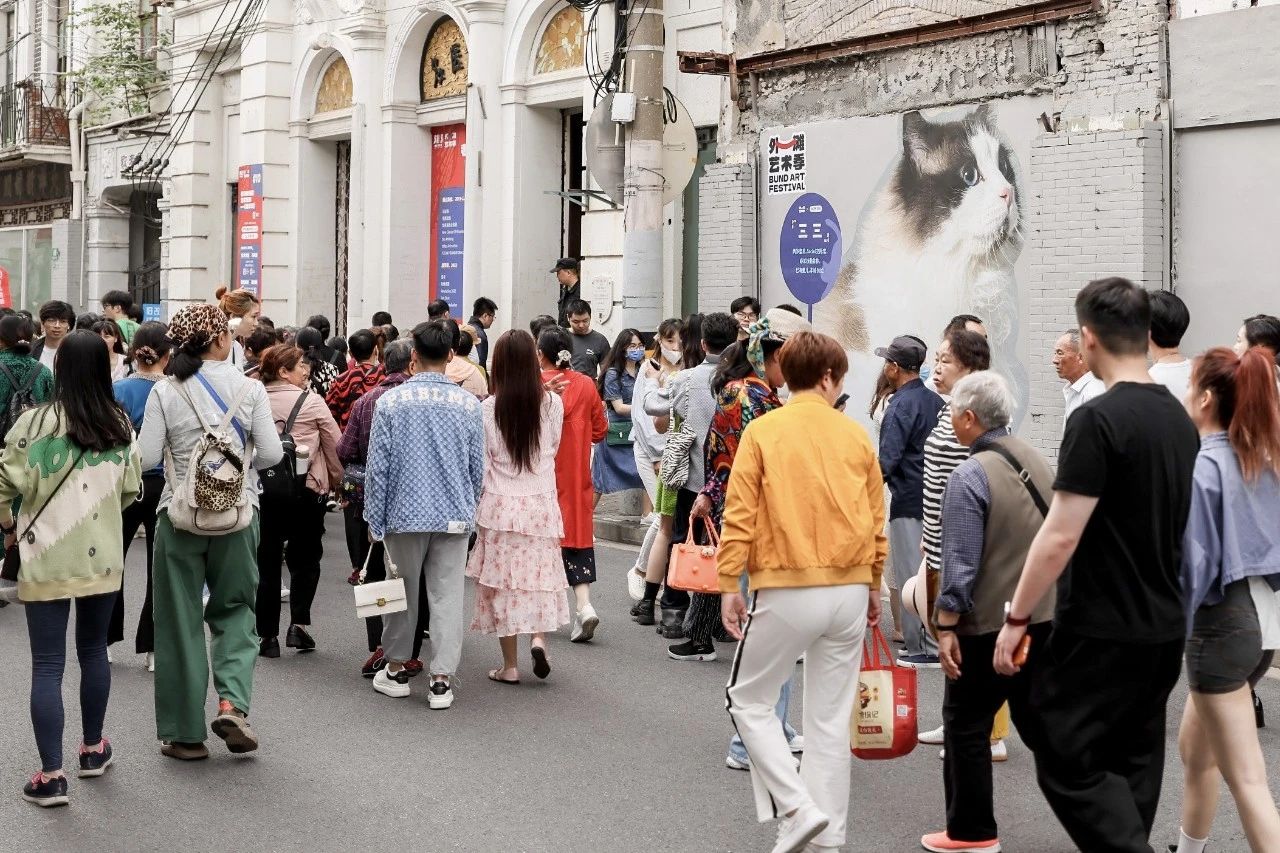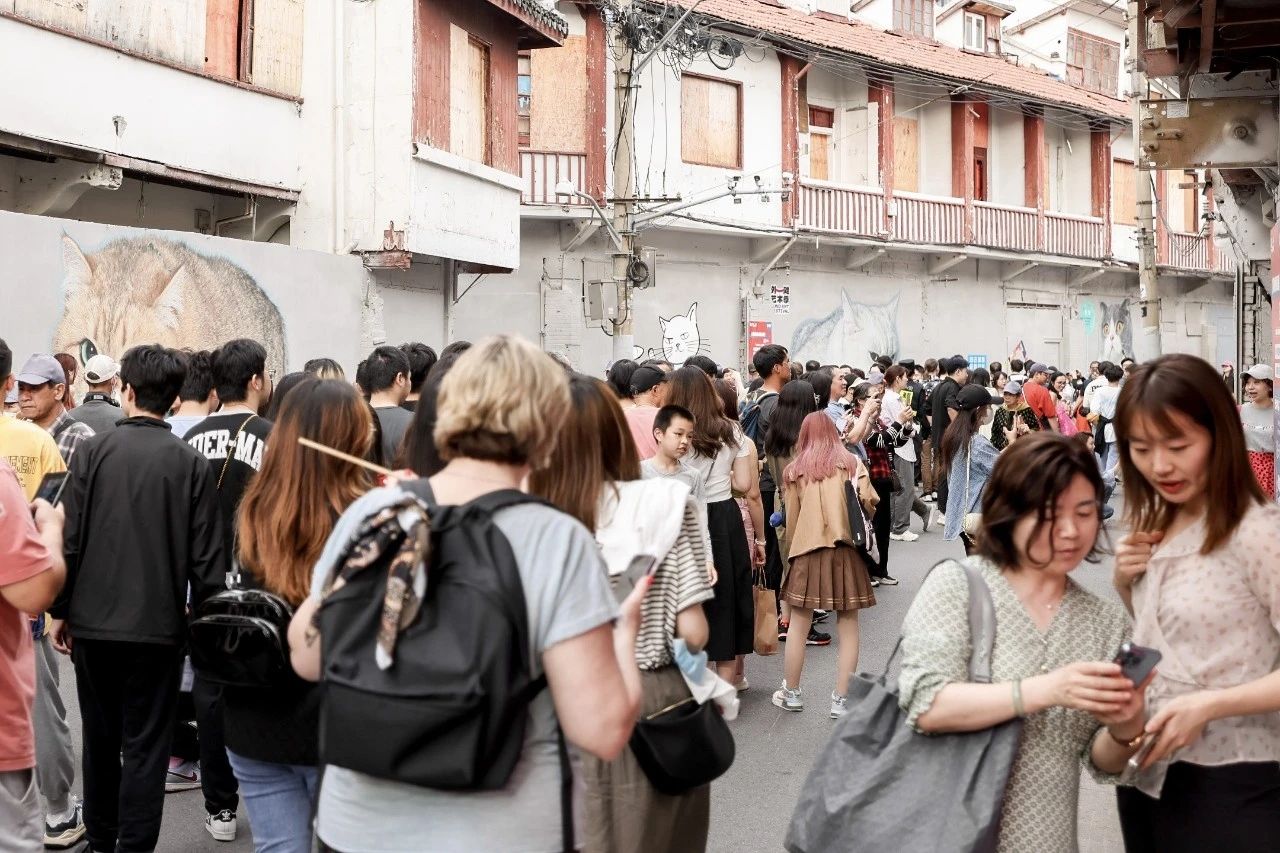 It is worth mentioning that since bringing the concept of "Family Season" overseas for the first time last year, this year's 515 Fosun Family Day further broadens the scope and increases the depth of global collaborations, conveying the Fosun lifestyle worldwide through an online event and four offline events with 10 domestic and foreign brands, covering more than 11 countries and regions.