Guo Guangchang: Profound Industry Operations + Industrial Investment, Creating Brighter Lives for Families Worldwide
Release Time:2023-03-11
Author:
Source: Fosun Capital
Pageviews:
On 11 March, the 2023 Fosun Capital Global Summit hosted by Fosun Capital was successfully held in Shanghai. As Fosun's capital global summit of the year, the submit themed  "Technology · Ecosystem · Innovation" invited renowned experts, entrepreneurs and industrial partners at home and abroad to start from the directions of working conscientiously, and upholding fundamental principles and breaking new ground, and look at the current state and future development of the global economy in the post-pandemic era from a strategic perspective as well as its impact on global investment outlook and the economy.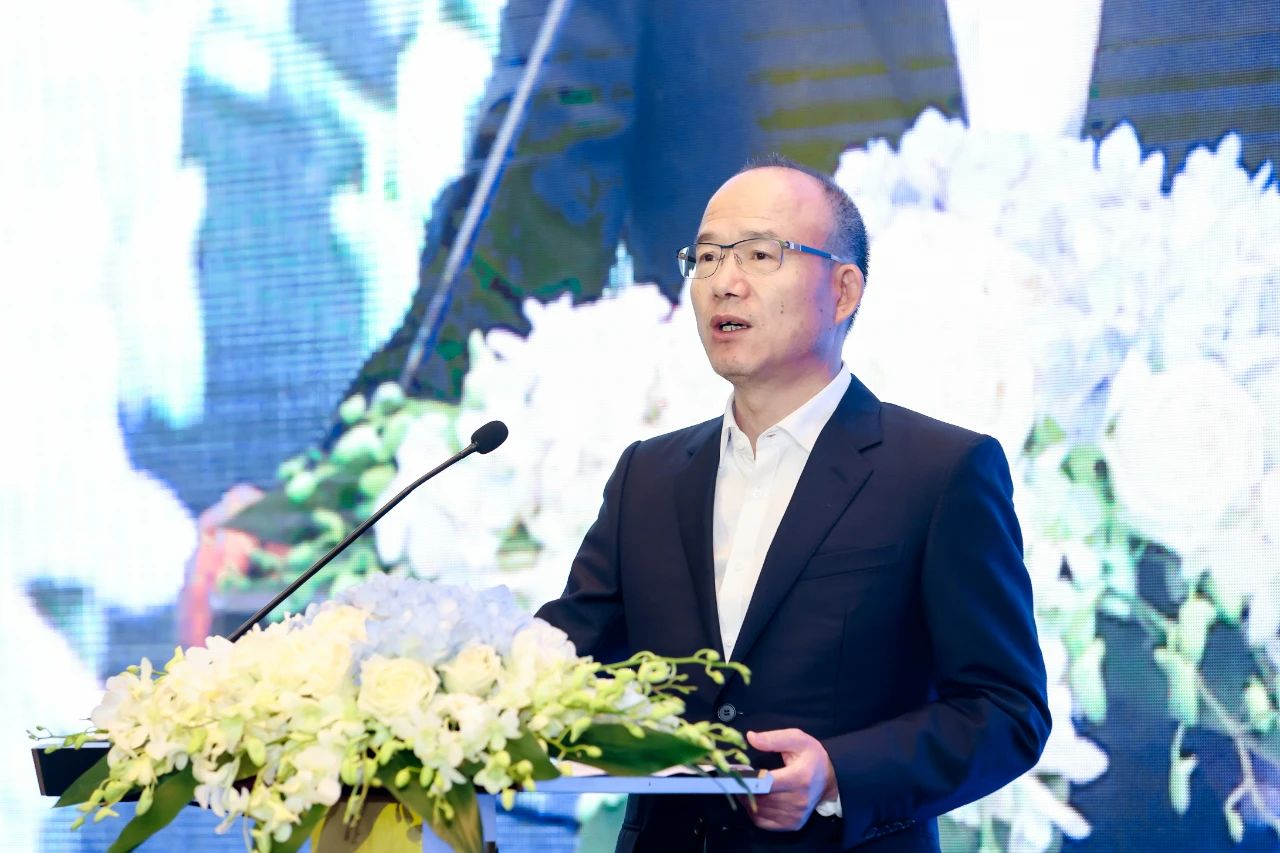 In his keynote speech at the summit, Guo Guangchang, Chairman of Fosun International, shared Fosun's views and understanding of investment, and introduced Fosun's experience in in-depth industry operations after investment, allowing all sectors of society to see the multiple possibilities of Fosun's participation in promoting high-quality economic development in China and the world.
Here are the key takeaways from the summit:
Over the past 30 years, Fosun has been driven by the twin-driver strategy of "Profound Industry Operations + Industrial Investment". We invest in industries, striving to create better lives for families worldwide.
Teams, time and innovation
First of all, Fosun invests in teams. Taking our innovative drug research and development as an example, we foresaw the bottleneck in the development of generic drugs around 2010, so we split into multiple teams to develop innovative drugs. When Fosun invested in Shanghai Henlius initially, we actually invested in a team of scientists who had studied in the U.S. After more than a decade of development, Shanghai Henlius has now become a very successful company, and I have full confidence to this company.
Fosun invests in time. When Fosun invested in Lanvin six years ago, we did not just invest in a team or a company, but a 130-year-old brand and its history. A good investment allows us to stand on the shoulders of our predecessors to help a brand and an enterprise start afresh. Especially in the consumer industry, the business model may be replicated, but the historical heritage of the brand is the most valuable. I believe that Lanvin will definitely become the world's top fashion brand in the future.
Fosun values innovation capability greatly in investment. Especially when investing in hard technology, Fosun values the team's innovation capability the most. For example, Fosun invested a lot of time, money and manpower immediately after the outbreak of the COVID-19 epidemic to jointly develop the mRNA COVID-19 vaccine with BioNTech, a German biotechnology company. In fact, we invested in BioNTech's innovation accumulation. Innovation cannot be achieved overnight. It takes a good team and a long time to accumulate.
Investing to create better lives
All these investments actually represent businesses and customers. The purpose of our investments is not to serve ourselves, nor to simply make money. We aim to serve people with our investments, creating better lives for people. Fosun not only values technology in its investment, but also how technology can help solve problems. Fosun values the solutions that technology and the contributions that the team can bring to society, and the problems to be solved. For example, we always see adults and children smiling, laughing, and having a great time at Club Med. This is the beauty that Club Med brings us. Fosun will adhere to its thinking of industry operations to make investments, serving the industry with capital.
Growing with more partners
Fosun's investment advantages lie in its in-depth business presence and global operations. Many people misunderstand  that a good investment simply means to "buy low and sell high". In fact, investment is only the first step of the long march, which is 1%. For Fosun, the management and operation after investment is more important, which is the remaining 99%. As for global operations, it means to "look at global operations from a global perspective" and build a business into a business with global operations. We have two relatively successful examples. The first example is the Da Vinci robotic surgical systems. At the beginning, we were just their distributor in China. Later on, we have gained their recognition, and since then we have established a joint venture company in China, set up a factory in China, and established most of its R&D centers in China. The development of the world is inseparable from global cooperation. The second example is FFT, a German company. After investing in FFT, the Chinese market has become the fastest growing market.
Fosun also hopes to cooperate with more partners in the future. Currently, Fosun Capital's historical management scale amounted to more than RMB40 billion, and many industries also have their own funds. After investing for 30 years, we have cultivated excellent investors and professional investment decision-making processes through a large number of projects. Our next step is to spread our professional accumulation of industry and investment over the years, and invite more investors join Fosun's ecosystem and expand Fosun's network.