An Auspicious Start to the Year of the Rabbit: Fosun Sees Boom in Various Businesses During the Spring Festival Golden Week
Release Time:2023-01-30
Author:
Source:
Pageviews:
During the Spring Festival Golden Week this year, benefiting from the recovery of domestic consumption, various operating indicators of the business segments like Happiness and Health of Fosun International Limited ("Fosun International" or the "Company") (HKEX: 00656) surged, setting an auspicious start to the Year of the Rabbit.
During the Spring Festival holiday from Chinese New Year's Eve to the sixth day of Chinese New Year (21-27 January 2023), the occupancy rate of Fosun Tourism Group's Club Med resorts in China continued to rise, the average occupancy rate of Club Med Lijiang for six nights reached 95%, and the average occupancy rate of Club Med Guilin exceeded 90%, both Club Med Joyview Anji and Club Med Joyview Qiandao Lake achieved a high occupancy rate of over 95%. In addition, the average occupancy rate of the ski resorts in Beidahu, Yabuli and Changbaishan exceeded 85%.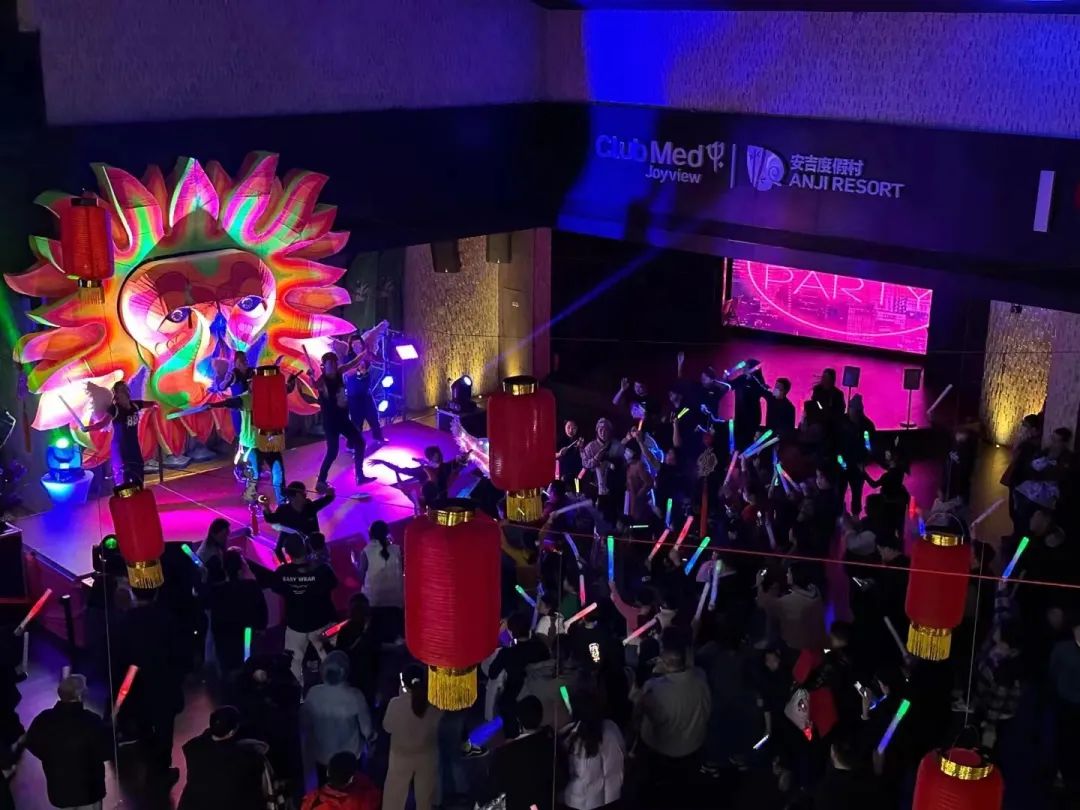 As one of the preferred destinations for domestic travel, Atlantis Sanya, a benchmark project of Fosun Tourism Group, has continued to be in high demand since the beginning of 2023. During the New Year holiday period, the average occupancy rate reached 97.4%, the total reception was about 37,000 person-times, and the business volume exceeded the pre-pandemic level. It is expected that Atlantis Sanya will record close to 100% occupancy for 22 consecutive days from 9 January to 31 January 2023 and record more than 97% occupancy in January, a record high since its opening.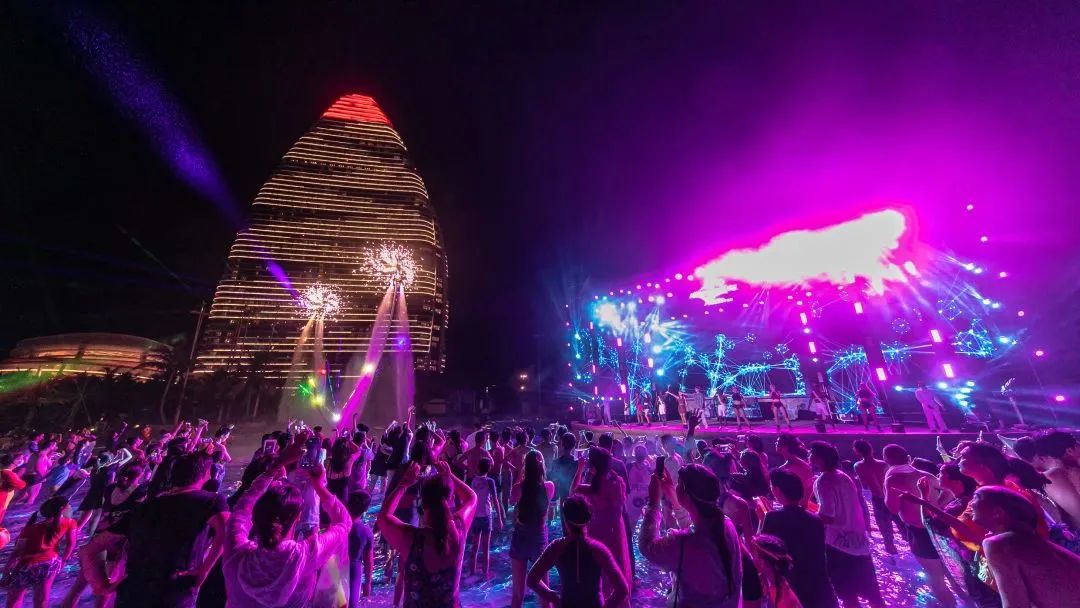 It is worth mentioning that, thanks to the steady recovery of consumer travel confidence, the mid- and long-term bookings of Fosun Tourism's major resorts have recently increased significantly, and subsequent businesses have continued to improve. "The Spring Festival holiday has just ended, and many consumers are already planning to travel during the Labor Day holiday in May. For this reason, we believe that the auspicious start of the Spring Festival will continue," the relevant person in charge of Fosun Tourism said.
During the Spring Festival holiday, the 2023 Yuyuan Garden Lantern Festival being held in the Grand Yuyuan in Shanghai was frequently featured on WeChat Moments. This year's Yuyuan Garden Lantern Festival is inspired by "The Classic of Mountains and Seas", a major source of Chinese mythology. With modern intangible cultural heritage, multi-media, AR and other technologies, the Yuyuan Garden Lantern Festival presents "a magic adventure of mountains and sea" in Downtown Shanghai and has become a main attraction in Shanghai.
The popularity of the Yuyuan Garden Lantern Festival has also effectively boosted consumption. From the opening on 26 December 2022 to 27 January 2023, Yuyuan Tourist Mart attracted a total of 2.33 million visits, representing a year-on-year increase of 20%. Sales during the Spring Festival holiday have also returned to pre-pandemic level. The sales of many brands such as Laomiao, Yayi, Lubolang, Nanxiang Steamed Bun Restaurant, and Shanghai Classical Restaurant rebounded significantly. It is particularly worth mentioning that, according to statistics, among the visitors to the Yuyuan Garden Lantern Festival, the proportion of young people born in the 90s, 95s and 00s has increased significantly, and the consumer group has become significantly younger compared to the pre-pandemic period.
Located right next to the Yuyuan Garden, the Bund Finance Center (BFC) has also attracted many visits. A series of activities such as the BFC Fireside Party, NICE Rabbit Garden Party, and the BFC Ice Skating Rink have ignited consumption enthusiasm. BFC's sales revenue increased by 27% and passenger flow increased by 21%, compared to the seven-day Spring Festival holiday last year.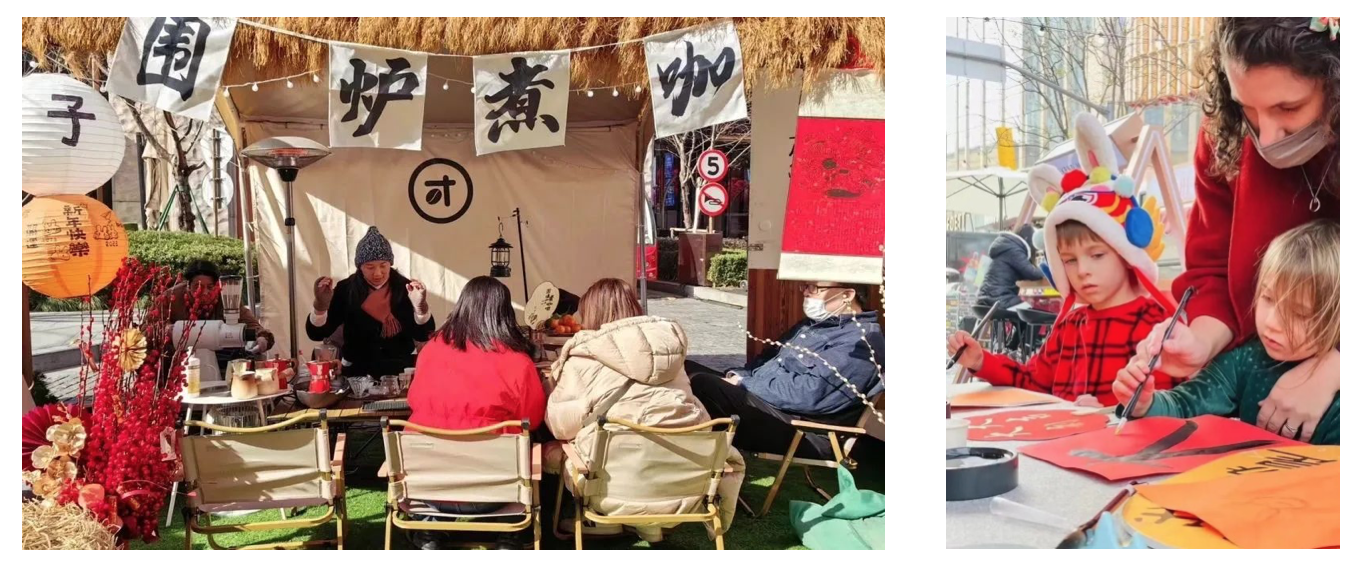 Regarding the Health segment, as the COMIRNATY® bivalent vaccine was officially registered as a drug/product (biological product) in Hong Kong SAR and was approved as a regular imported vaccine in Macao SAR, Mainland Chinese residents visiting Hong Kong SAR and Macao SAR to receive COMIRNATY® vaccination has recently attracted great attention, the number of inquiries and appointments have increased significantly during the Spring Festival holiday.
On Chinese New Year's Eve, Fosun Pharma and a number of enterprises including Genuine Biotech announced joint expansion of production to 24-hour full production during the Spring Festival holiday to make every effort to ensure the stable supply and production of Azvudine tablets. During the Spring Festival holiday, all member hospitals of Fosun Health continued to provide diagnosis and treatment services, and Internet hospitals also continued to provide 24-hour online emergency services to patients, ensuring the supply of Azvudine tablets, the oral medication for COVID-19. The overall online sales during the Spring Festival holiday increased by 244% year-on-year.
It is reported that in response to the infection peak season for COVID-19 during the Spring Festival holiday, Fosun Health launched a series of live broadcasts on health, and joined hands with Fosun Foundation to hire five consultants including Chen Saijuan, Ning Guang, and Fan Jia, and 38 well-known experts in China including Chen Erzhen, Zhang Shuyang, and Zhang Wenhong, helping primary medical institutions with COVID-19 prevention and control work and providing services such as online training, prescription assistance, and consultation to rural doctors on Fosun Health's "Cloud Guardian" platform.
On 10 January, Guo Guangchang, Chairman of Fosun International expressed his steadfast optimism on China's economy in the program "Dialogue" of the CCTV-2 Finance Channel. He said, "In 2023, I believe that the family-oriented consumer sector that Fosun is engaged in will gradually see an increase in demand, and our offline retail and tourism businesses will be among the first to snap back."
The Spring Festival Golden Week offers a glimpse of the economic situation of the whole year. Market analysts believe that the outstanding performance of Fosun's businesses during the Spring Festival holiday signals an upward development trend in 2023. Driven by the strategy of reinforcing its positioning as "a global innovation-driven consumer group", Fosun will usher in an important period of development opportunities.
Recently, international rating agency S&P Global Ratings, and investment banks including Morgan Stanley and Daiwa Capital Markets issued reports expressing their optimistic about Fosun. With the optimization of China's epidemic prevention and control measures and Fosun's continuous focus on the core businesses in the family-oriented consumer sector, it is expected that Fosun's businesses will see a bounce back soon.