Fosun Tourism's Businesses in China Deliver Outstanding Performance during New Year Holiday Seizes Momentum from Reopening and Leads Industry Recovery
Release Time:2023-01-05
Author:
Source:
Pageviews:
(Hong Kong, 5 January 2023) – Fosun Tourism Group ("Fosun Tourism" or the "Group", Hong Kong Stock Exchange Stock Code: 1992), a world-leading leisure-focused integrated tourism group, announced that during the 2023 New Year holiday period, the Group's core businesses in China, including Atlantis Sanya and Lijiang Foliday Town surpassed their respective performance during the 2022 New Year holiday period, with various performance indicators, including business volume, occupancy rate and average daily room or bed rate outperforming the industry amid the pandemic and exceeding pre-pandemic levels.
With the relaxation of anti-pandemic policies and an increasing number of tourists who have recovered from COVID-19, short-haul travel has remained highly sought-after during the New Year holiday period. Also, the long-haul travel market has significantly recovered, driving the development of related tourism industries. According to the Data Center of the Ministry of Culture and Tourism of China, during the 2023 New Year holiday period, there were 52.7134 million domestic tourists in the country in all, up 0.44% year-on-year and rebounding to 42.8% of the number recorded during 2019 New Year holiday period, based on comparable data. Domestic tourism revenue for the three-day New Year holiday period amounted to RMB26,517 million, representing a 4.0% year-on-year increase and 35.1% of revenue for the same period in 2019. 
According to data released by Ctrip Travel, during the New Year holiday period, tourist destinations mostly comprised southern cities and cities found on islands that have warm, humid climate with plenty of sunshine. Hence, the popularity of cities such as Sanya, Xishuangbanna and Dali has seen an upsurge. During the New Year holiday period, long-haul travel destinations performed exceptionally well. Fosun Tourism's high-quality leisure products and services have met consumers' demand for long-haul trips; demonstrating great resilience and maintaining outstanding business performance. 
Club Med China Resorts have been highly popular with tourists all year round. Among them, both Club Med Joyview Anji and Club Med Joyview Beidaihe Golden Coast recorded an occupancy rate of nearly 100% during the 2023 New Year holiday period. This reflected the stronger growth and demand for "short-haul travel" in Shanghai and Beijing.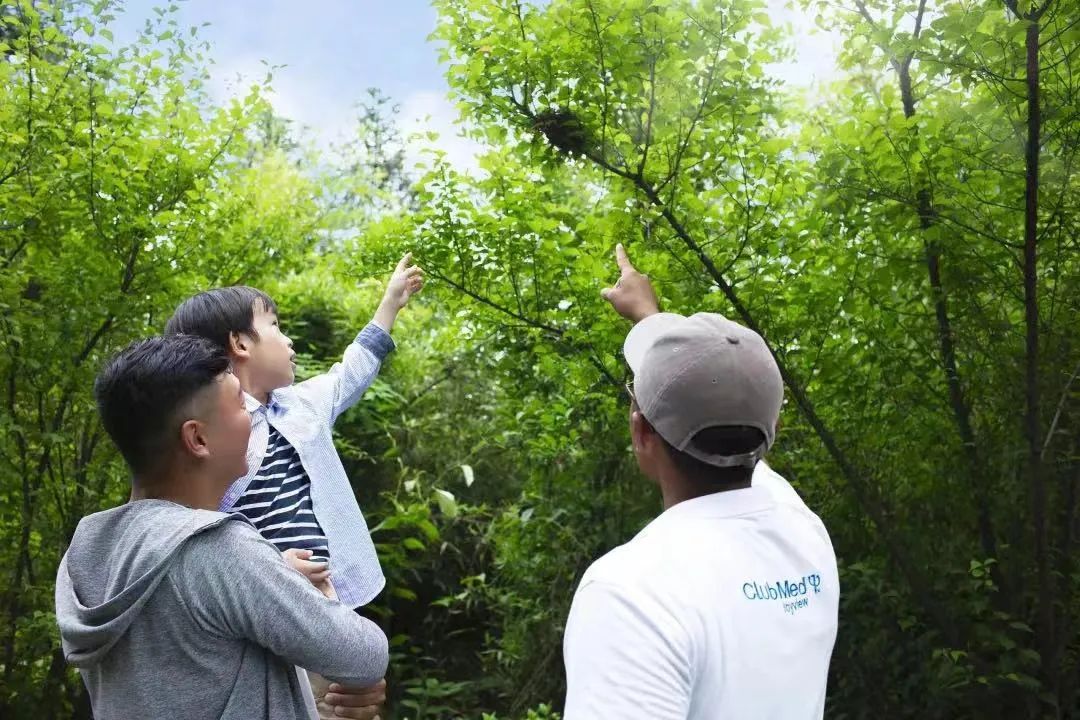 As a one-stop ocean-themed integrated tourism destination, Atlantis Sanya, which enjoys strong word-of-mouth and offers upgraded IP content, has become the preferred holiday destination for many tourists. During the 2023 New Year holiday period, the resort prepared a series of exciting events, including an upgraded version of the New Year's Eve fireworks, a New Year's Eve international gourmet buffet feast, a special family package for the Atlantis C Show, etc., to provide a rich visual and spiritual experience for visitors recovering from the epidemic. During the 2023 New Year holiday period, Atlantis Sanya's business volume exceeded, to varying degrees, the 2022 New Year holiday period and the pre-pandemic 2019 New Year holiday period, with non-room revenue growth rates for food and beverage, the Waterpark and the Aquarium having exceeded room revenue; the total number of visits reached 54 thousand; the average occupancy rate reached 97.4%; and the average daily room rate was RMB2,736.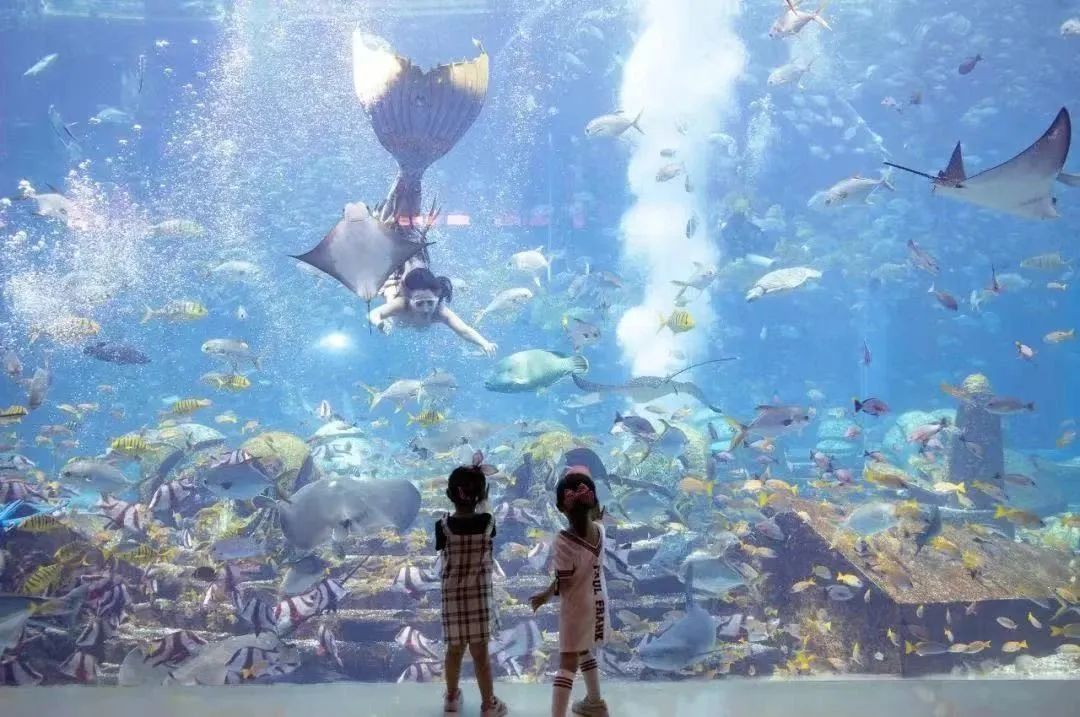 During the 2023 New Year holiday period, the business volume of Lijiang Foliday Town, which is positioned as an international tourist destination for mid-to high-end customers, increased by 27% compared with the 2022 New Year holiday period. The average daily bed rate was RMB1,027.
In 2023, Fosun Tourism is actively expanding its presence in the domestic market in response to the resurgence of the domestic travel market, with both long-haul and suburban travel developed concurrently. Club Med Joyview is a product for the China market featuring peripheral travel, and the Group plans to build Club Med Joyview resorts in Nanjing, Jiangsu Province, Heilong Tan, Chengdu Province, Taicang, Jiangsu Province and Foshan, Guangdong Province. In addition, construction of Alpine Snow World, a large-scale indoor themed ski domain in Taicang FOLIDAY Town, is progressing steadily and is expected to open in the second half of 2023 to meet the demand of tourists for all-season peripheral travel.
About Fosun Tourism Group (Stock Code: 1992.HK)
Fosun Tourism Group is a world-leading leisure-focused integrated tourism group. In terms of revenue in 2019, it was the largest leisure tourism resorts group in the world*. Currently, the Group has three main businesses: resorts and hotels, tourism destinations, and services and solutions in various tourism and leisure settings. It operates more than 60 Club Med resorts worldwide and has developed and owns Atlantis Sanya. It develops, owns and operates Lijiang and Taicang FOLIDAY Town under its house-brand "FOLIDAY Town" and, via the world's oldest travel agency brand Thomas Cook, operates in China and the UK online travel platforms that offers quality leisure and vacation services. 
* Frost & Sullivan, an independent international research & consulting firm
[1] New Year holiday in 2023: 31 December 2022 to 2 January 2023
[2] New Year holiday in 2022: 31 December 2021 to 2 January 2022
[3] Data Center of the Ministry of Culture and Tourism of China: https://www.mct.gov.cn/whzx/whyw/202301/t20230102_938373.htm
[4] New Year holiday in 2019: 30 December 2018 to 1 January 2019
[5] China.com:https://3g.china.com/act/news/10000169/20230103/44206697.html
[6] Club Med Joyview Anji and Club Med Joyview Beideihe Golden Coast: three days and two nights during the 2023 New Year holiday period