Fosun 2022 Recap: 10 Moments of the Year
Release Time:2022-12-30
Author:
Source:
Pageviews:
The year has come to an end.
Ten moments
documented Fosun's keywords of the year
and witnessed the passing of
our 2022.
COMIRNATY® COVID-19 mRNA Vaccine
The self-paid vaccination service of the COMIRNATY® bivalent vaccine, which can protect against the Omicron variant, was rolled out in Hong Kong SAR and Macao SAR.
Vaccination became available to German citizens living in the Chinese Mainland.
Fosun Health opened registration for COVID-19 vaccinations in Hong Kong SAR.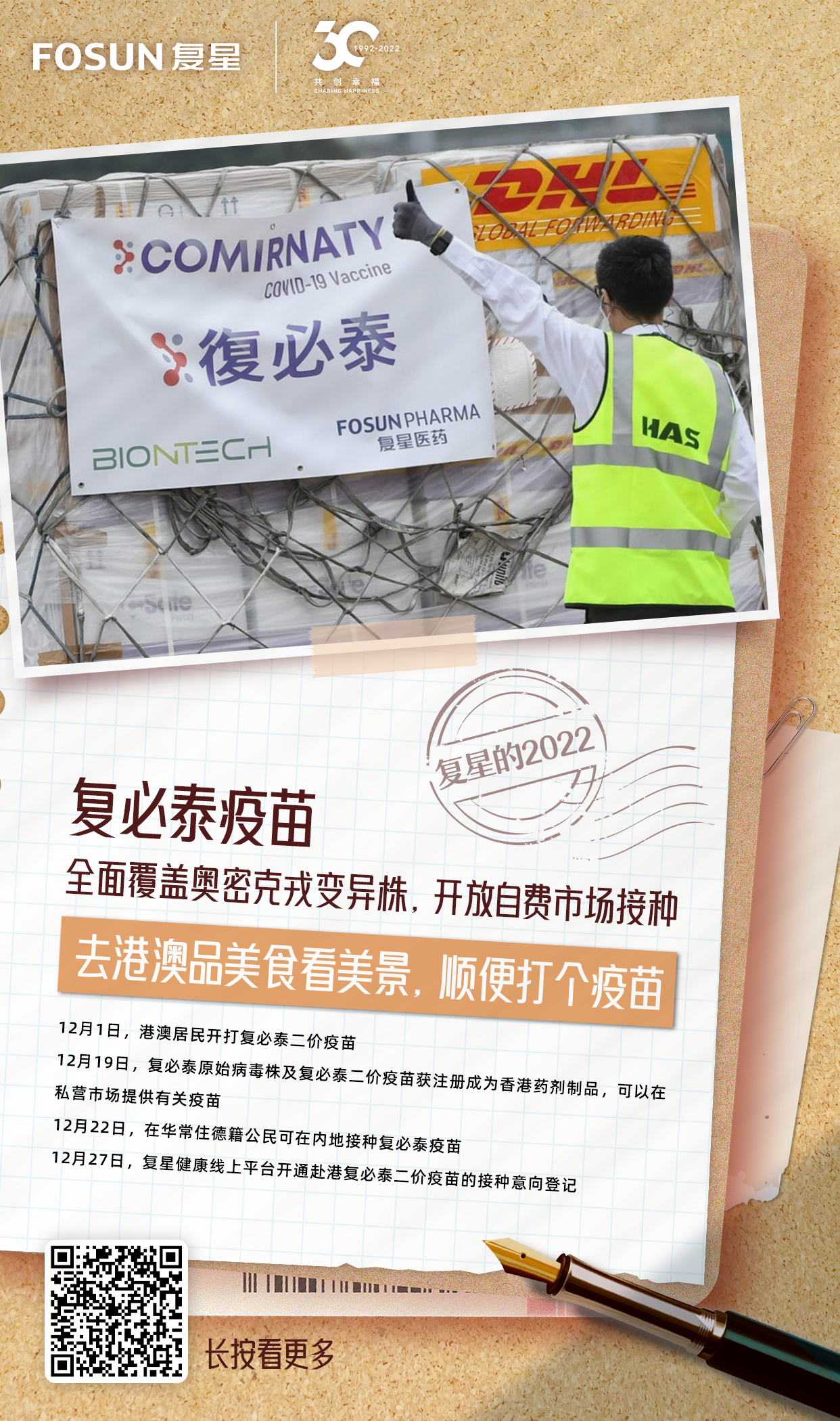 Azvudine
China's first oral medication for COVID-19,
can now be prescribed online.
Fosun Health's online fever clinic
provides one-stop service to safeguard the health of families.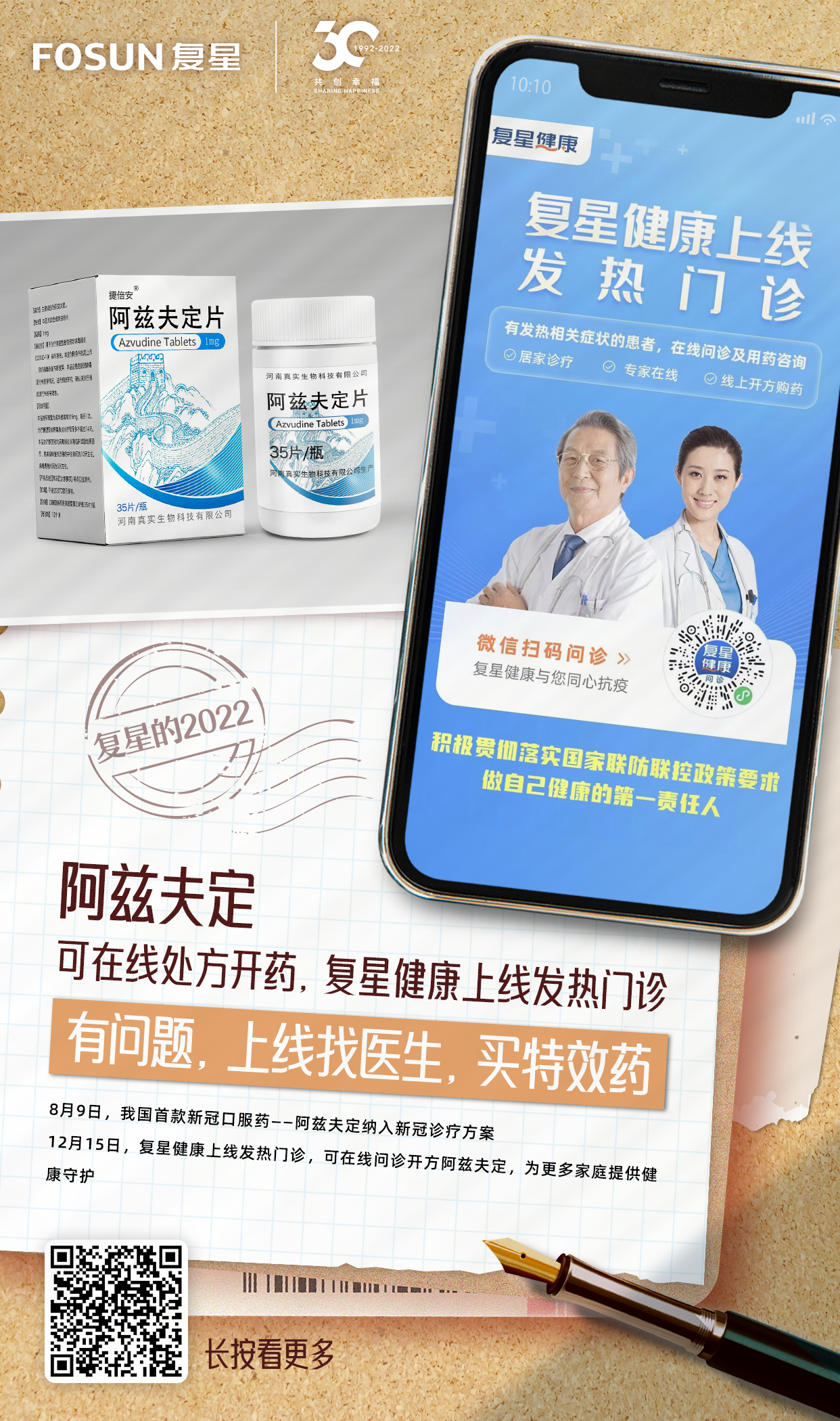 The Grand Yuyuan
was officially opened to inject new momentum into the city,
creating an "Oriental Life Aesthetics Design Demonstration Hub".
Let's check out the internet-famous rabbit paper lantern
at the Yu Garden Lantern Festival!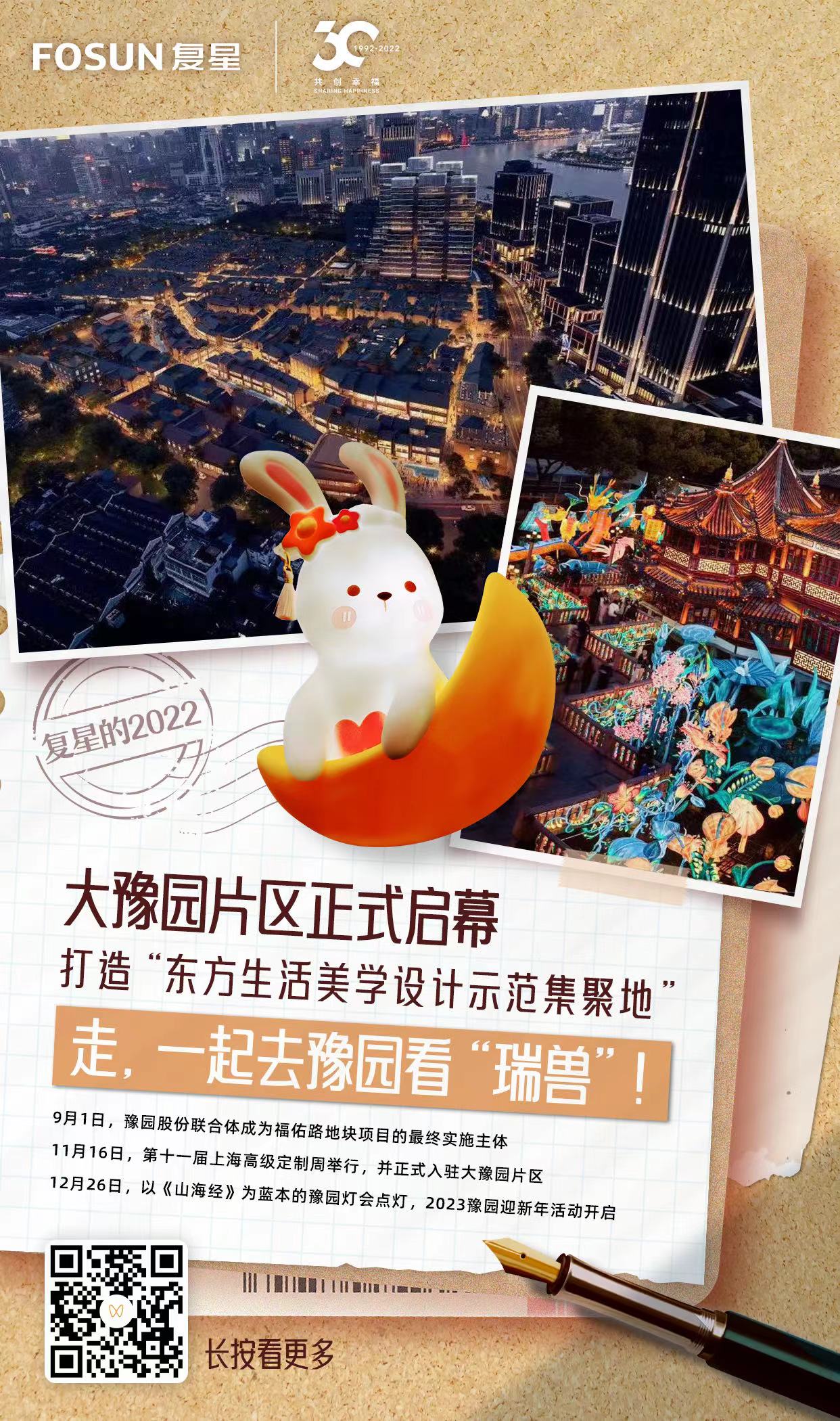 Club Med
opened seven new resorts worldwide in 2022,
including resorts in Yanqing in Beijing, Changbaishan in Jilin, Qiandao Lake in Zhejiang,
the French Alps, Marbella in Spain, and Hokkaido in Japan,
continuing to expand its presence globally.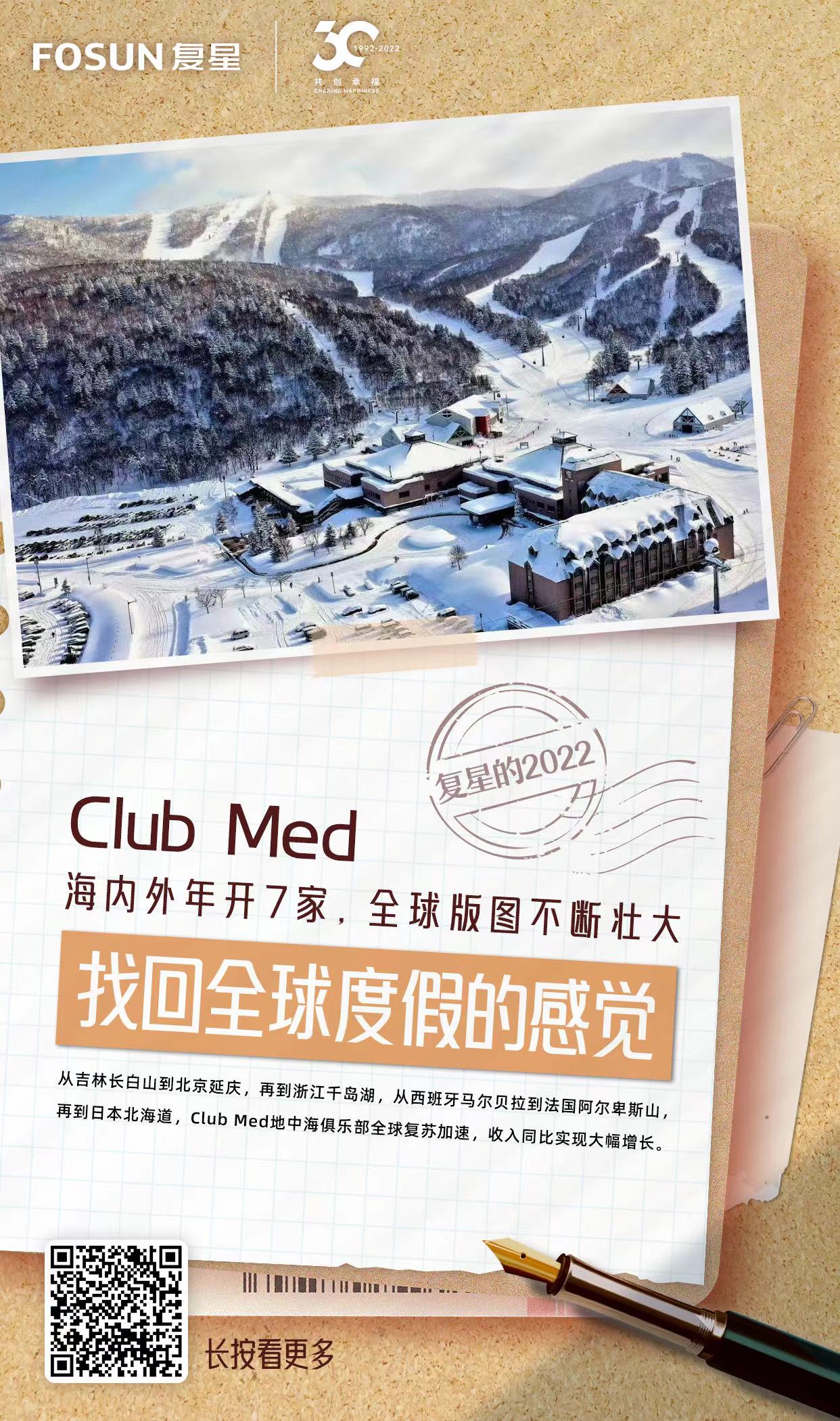 Lanvin Group
one of the fastest growing companies in the global luxury industry in terms of revenue,
was listed on the New York Stock Exchange,
accelerating the growth of its luxury fashion portfolio
and unleashing its development potential.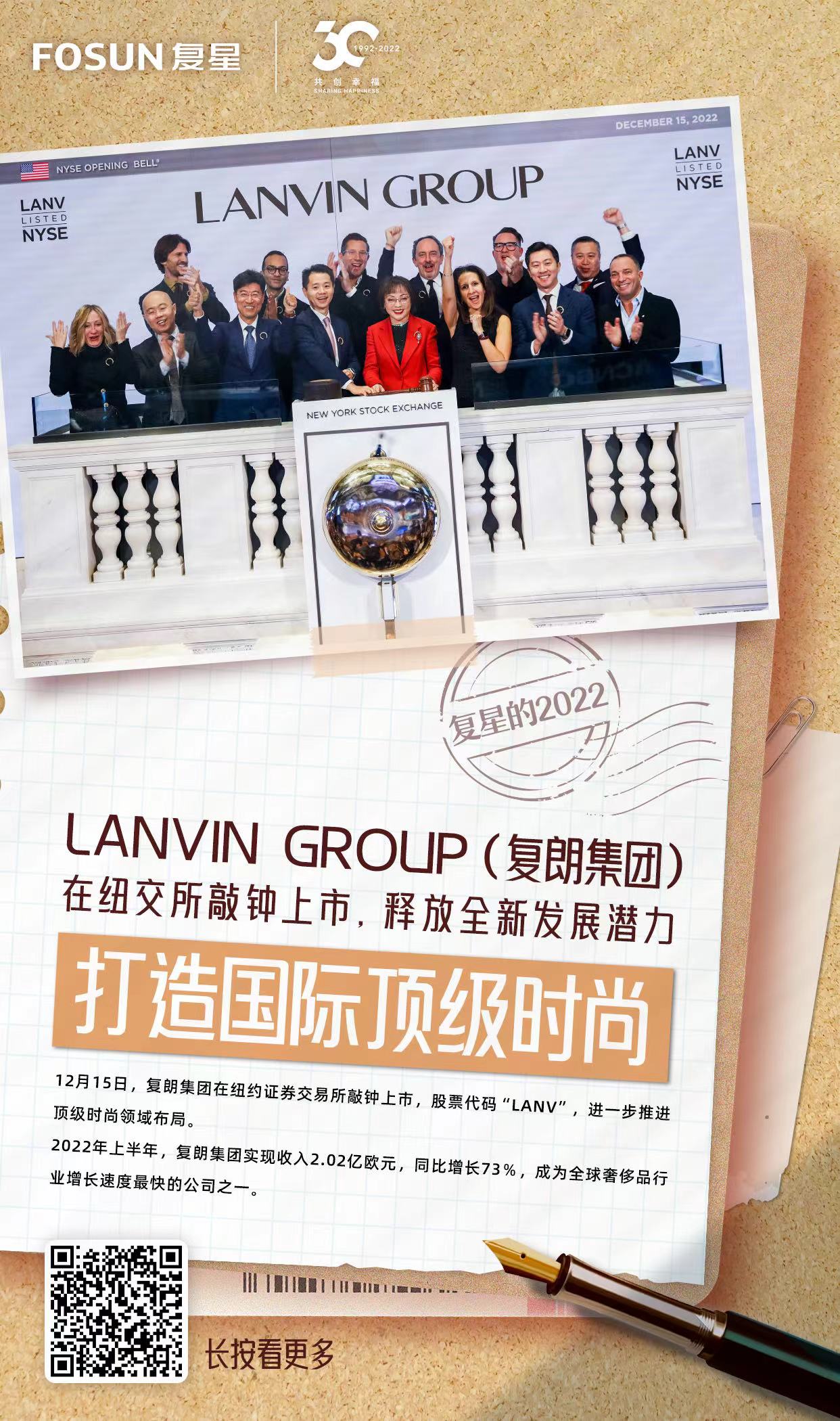 The Hangzhou-Shaoxing-Taizhou Railway
Fosun's high-speed railway project,
carried more than five million passenger trips in 2022.
Hulunbuir tourist train was just launched,
offering magnificent views of China from south to north.
515 Fosun Family Day / 920 Fosun Family Season
Domestic and foreign brands launched
online and offline campaigns
covering food and beverages, entertainment, and beauty
to share happiness.
Fosun's Efforts in Fighting Against the Pandemic
Fosun activated its "wartime mechanism"
to fully support the fight against the pandemic.
Fosun spares no effort in fighting the pandemic.
Let's usher in spring and new beginnings together.
Contribution to Society
Fosun Foundation (Shanghai) celebrated its 6th anniversary.
Fosun Foundation celebrated its 10th anniversary.
We develop business for good,
towards a brighter life.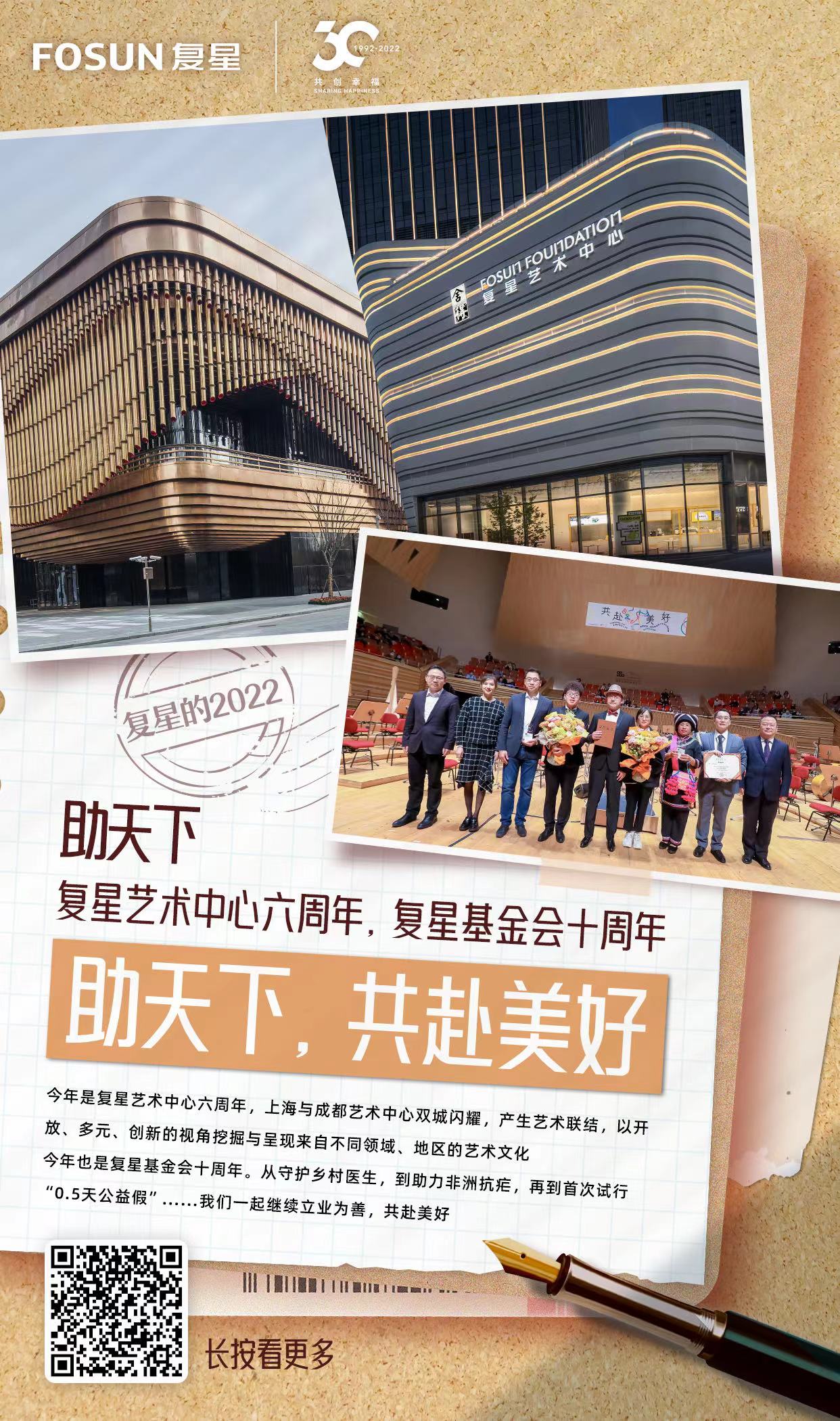 Fosun's 30th Anniversary
Fosun celebrated its 30th anniversary with
more than 100,000 employees worldwide.
With confidence and anticipations,
we will carry on with our best efforts in the next 30 years.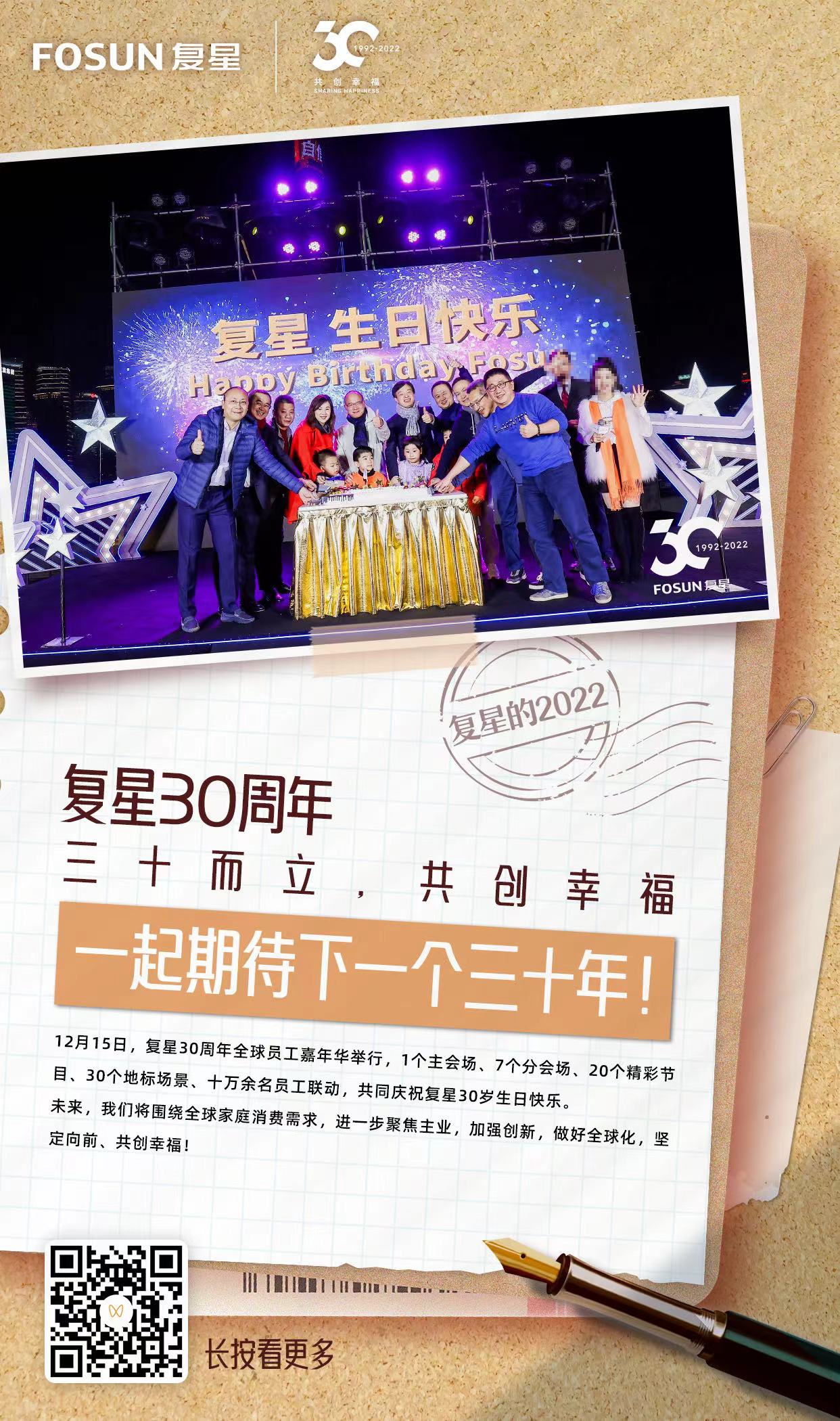 There are many more moments in 2022.
We have made great achievements
in the 30th year of Fosun's establishment,
but we are ready for a fresh start.

Stepping into 2023,
we are ready to usher in spring and new beginnings.
Fosun hopes to
forge ahead and share happiness with you.