All Fosuners Worldwide just had an Unforgettable 30th Anniversary Party
Release Time:2022-12-15
Author:
Source:
Pageviews:
(15 December 2022) The Fosun's 30th Anniversary ONE FOSUN Family Members' Carnival has just been held at the "most beautiful terrace in Shanghai" by the Huangpu River and 106,000 Fosuners have witnessed the precious moment of Fosun's 30th anniversary.
The Fosun's 30th Anniversary ONE FOSUN Family Members' Carnival was an event prepared and performed by Fosuners. It was not an extravagant event but rather a warm and touching one. The carnival consisted of three parts — "Joy", "Gratitude" and "Confidence" which included 20 programs all together. It praised our hard works in life, rewarded our altruistic efforts, and encouraged us to forge ahead.
Let's look back the wonderful performances of all Fosuners at Fosun's 30th Anniversary ONE FOSUN Family Members' Carnival.
The carnival was conducted by an online and offline real-time interaction format with one main venue and seven satellite venues. As soon as the show started, our host greeted all Fosuners from 17 countries around the world sincerely from the headquarters at the BFC in Shanghai. Together with the seven satellite venues, they jointly lit up more than 30 landmark scenes of Fosun.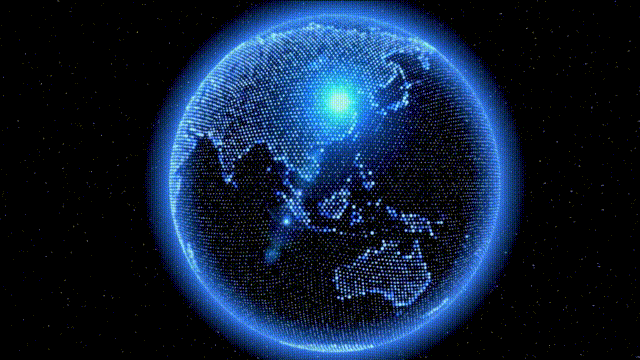 Meaningful words and phrases appeared one by one from the extraordinary "Ambassador Lagoon" in Atlantis Sanya as a surprise from the bottom of seabed. At Molineux Stadium in the United Kingdom, Fosuners from the Premier League Wolverhampton Wanderers sent their blessings across the grassland. Meanwhile, the World Cup was in full swing. Five Wolves players have been chosen to represent their respective countries in the World Cup, bringing happiness to football fans. They are the stars of Fosun.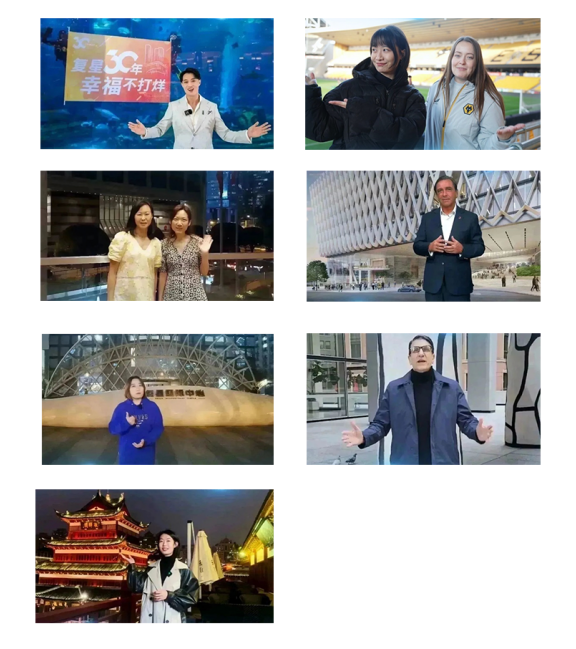 Fosun started its business in 1992 with an initial capital of RMB38,000 and has now become a global consumer group with over 100,000 employees worldwide. Its mission is to create happier lives for families worldwide. During the live broadcast, Fosuners of different races speaking different languages took turns to say Hi in the morning, noon and evening of their respective time zone, which also echoed the meaning of "30 years of Fosun, Endless Happiness ".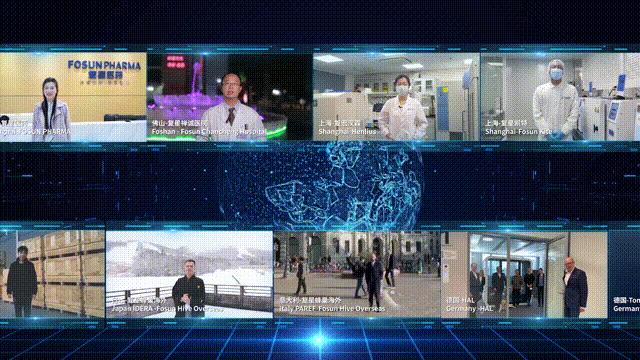 The carnival was kicked off here.
The prelude was to present joy. Joy is a recognition from the heart. The G.O team members of Club Med in 14 resorts around the world sang a song "Crazy Sign" to demonstrate their enthusiasm across different latitude and longitude from Hokkaido to Bali.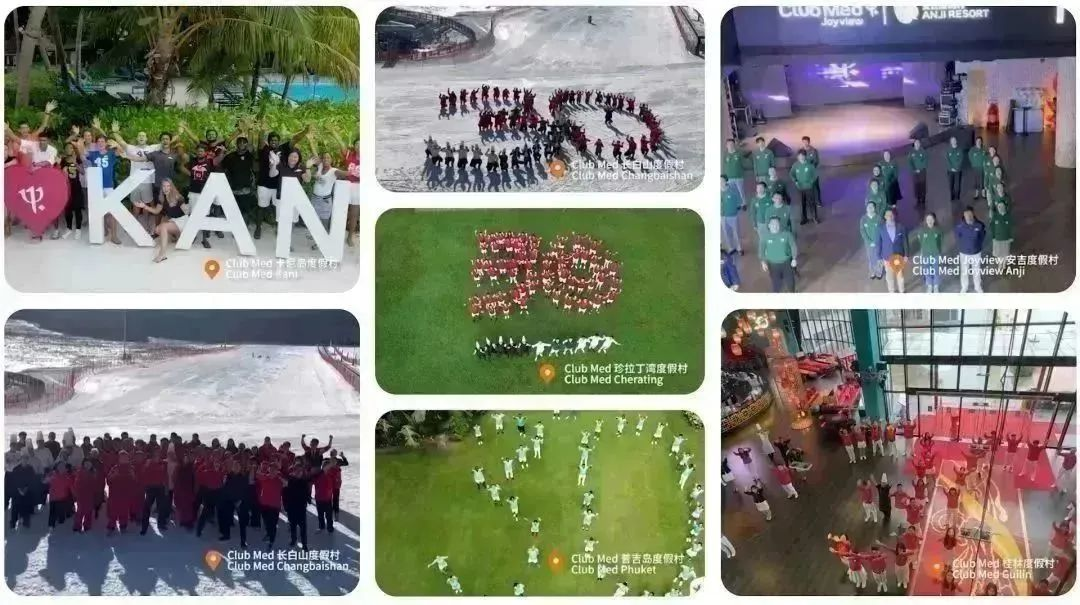 Then, HCZ in India presented a Bollywood dance performance.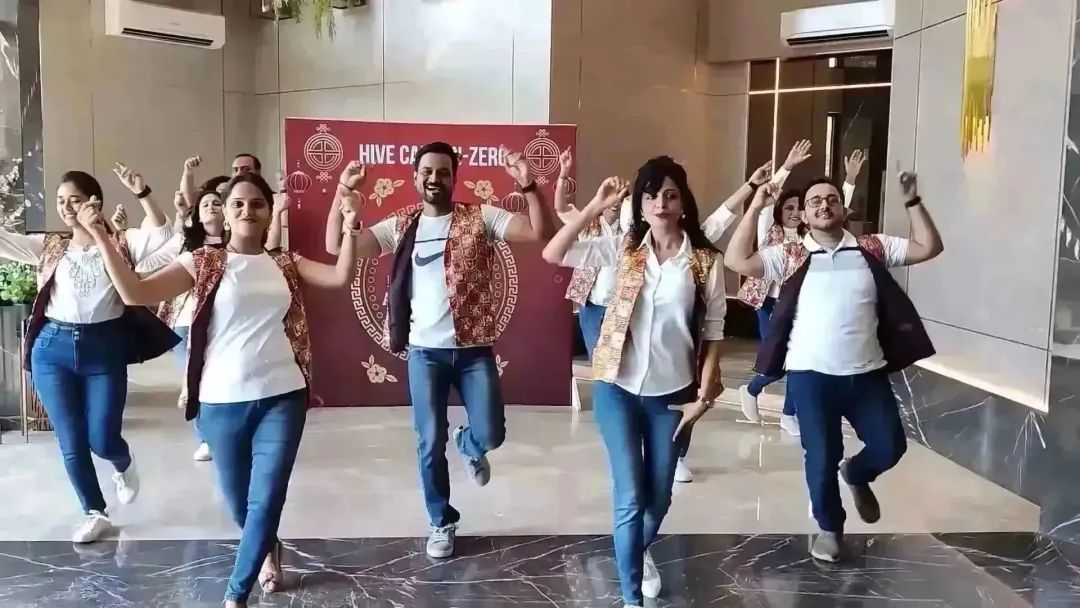 Shede Spirits' distillers vividly restored the brewing process of a glass of old spirit with their performance. Jinhui Liquor's young ladies from the Tang Palace staged a time-traveling opera in a state of slight drunkenness.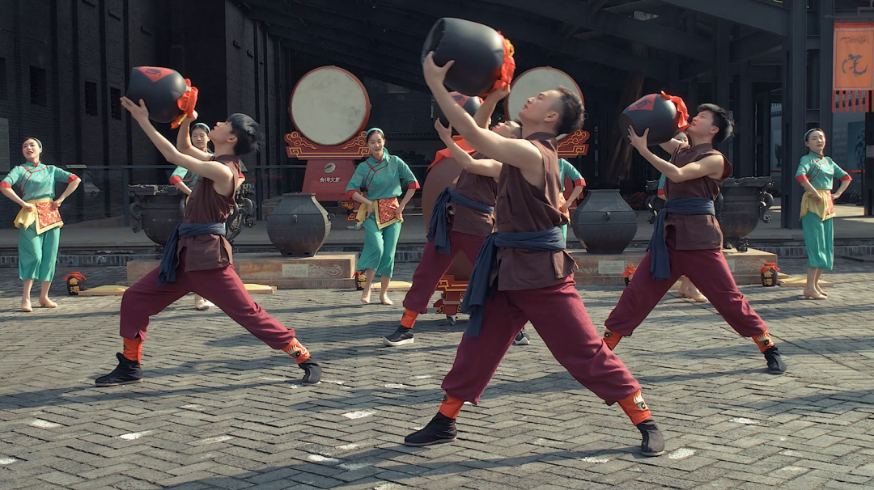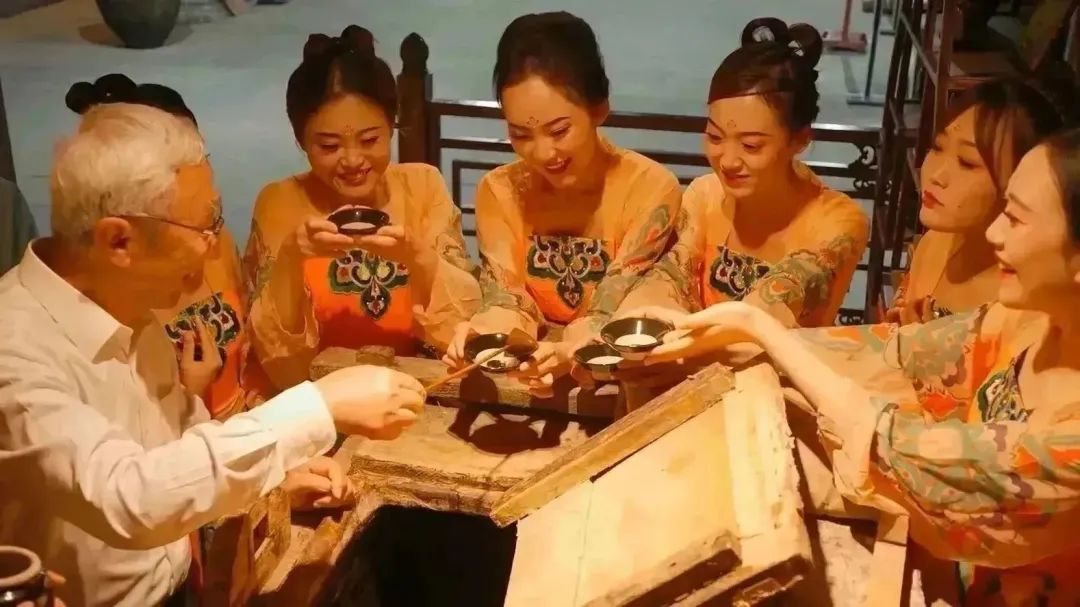 Zheng Xiao of Yuyuan Jewelry and Fashion presented the charm of oriental aesthetics with a song "Blue and White Porcelain". Her "famous" partner is Yang Tingting, the cultural promotion ambassador of Fosun Foundation and a pipa player.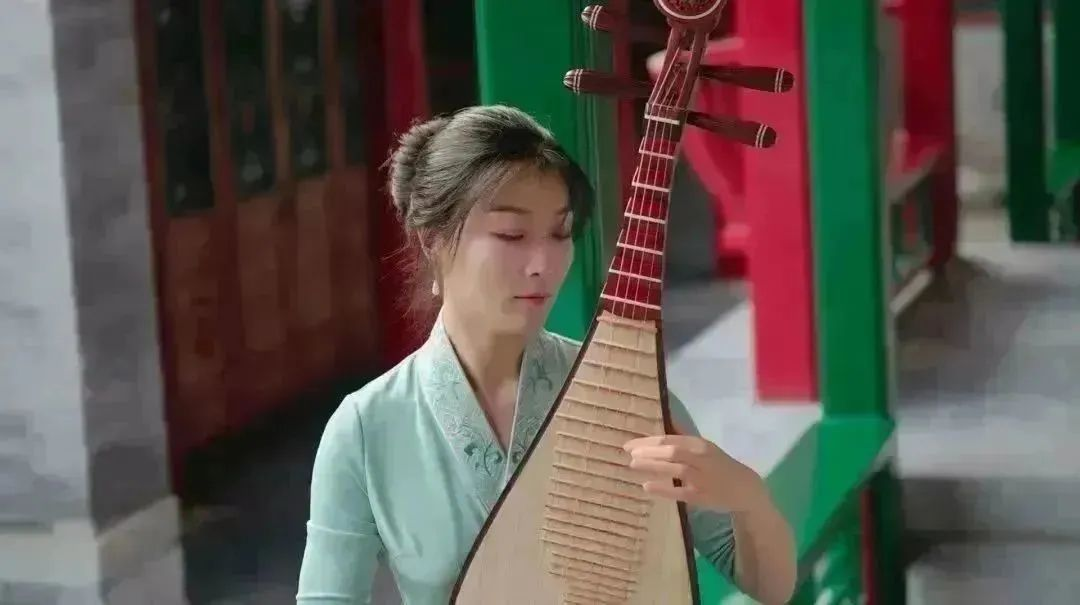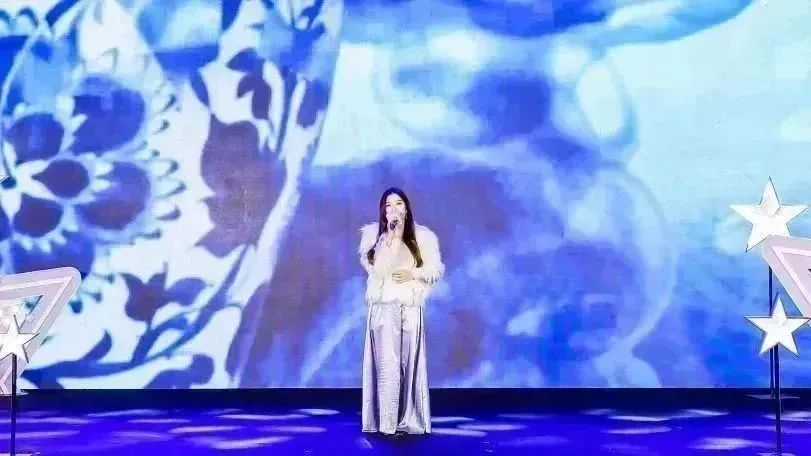 We did not put on a show, it was our routine task of presenting joy, celebrating joy, and genuinely having fun while creating happiness. These are the proofs of us living life and our unique value.
It is a chant of joy for tonight, but also a proclamation of gratitude.
The development of Fosun is indispensable to the guardianship of its every employee. The performance of "The Unknown Man" from the human resources line management dedicated their feelings to all Fosuners. Ordinary but indomitable. We praise for small efforts that, when combined, unleashing great energy.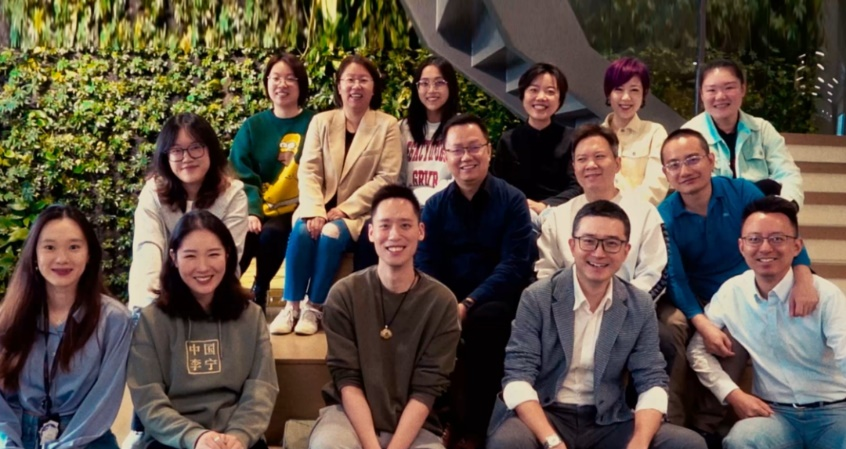 In the past three years, the epidemic has brought challenges to the world. From the beginning of 2020, Fosun has urgently deployed protective materials to assist many countries and regions affected by the pandemic. The strategic empowerment of line management sang a multilingual adapted "Dao Xiang", expressing Fosuners' determination to do good deeds and original aspiration of "Contribution to Society" during the fight against the epidemic.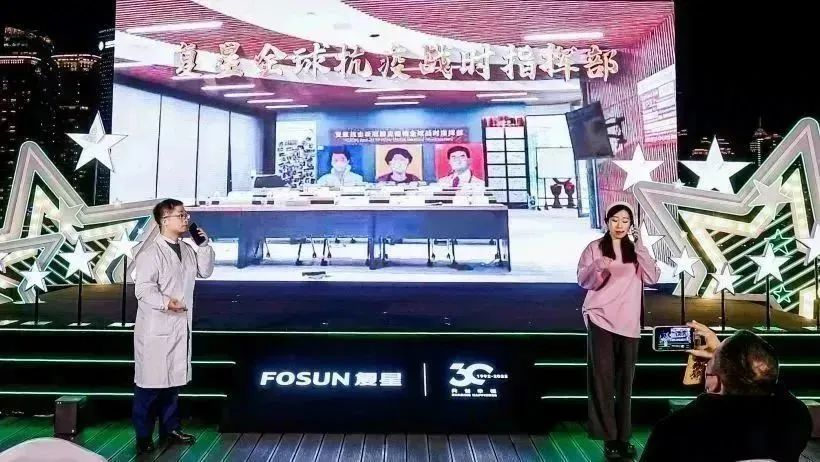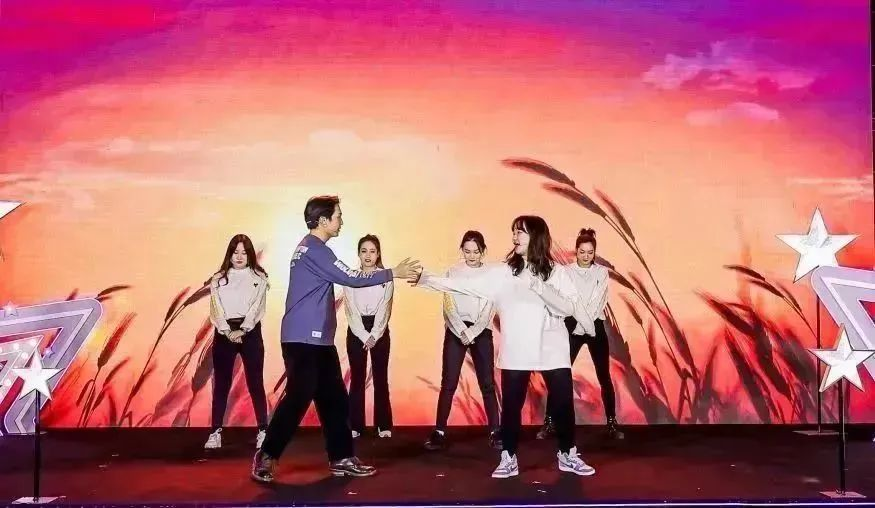 In Foshan Fosun Chancheng Hospital, eight families with premature babies who have been carefully taken care by doctors shared their respective stories. They brought alone with their children's paintings, recording the challenges of life and their best endeavors. As a branch of neonatal care and rescue center in Guangdong Province, the Neonatal Department of Chancheng Hospital has achieved a survival rate of 98.9% for premature infants, and a survival rate of nearly 93% for extremely low and ultra-low birth weight infants.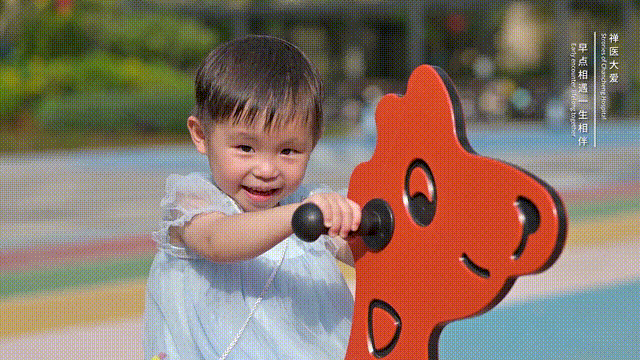 In Daliang Mountain, the children's choir sang a song "For Their Sunshine" together with rural doctors and their team members in Puge County, bringing warmth continuously through music. In 2017, under the guidance of the Rural Revitalization Office (formerly the Poverty Alleviation Office) of the National Health Commission and other units, the Fosun Foundation launched the Rural Doctors Program together with a number of philanthropic partners. In the past five years, the Rural Doctors Program has covered 73 counties across the country, benefiting more than 24,000 rural doctors and more than three million rural families.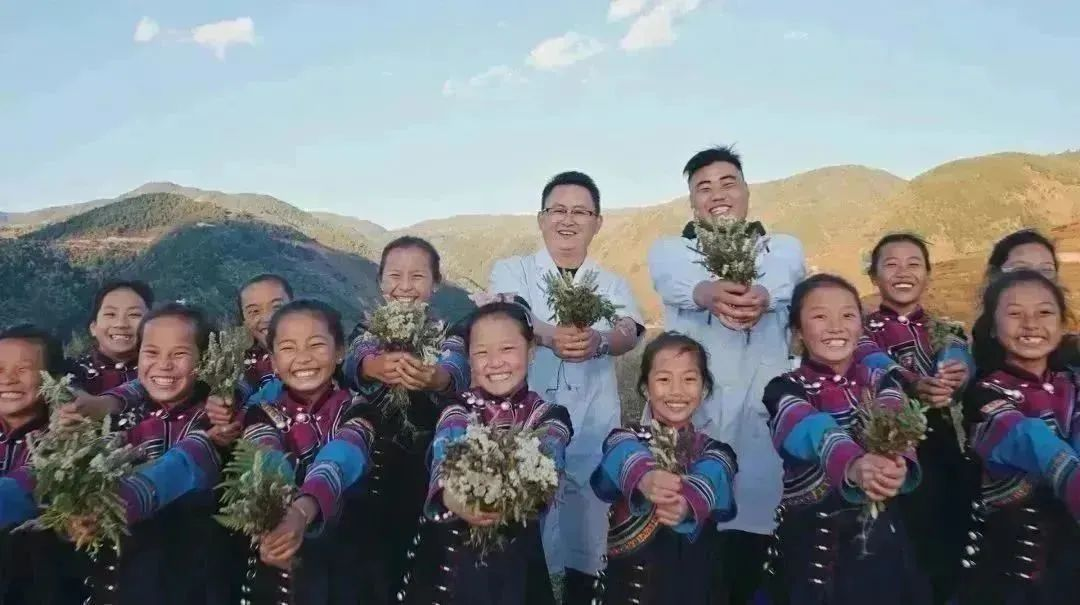 Guo Guangchang also performed Tai Chi. Together with seven fellows from the Sino Taiji philanthropic classes; he clasped his fists together to the accompaniment of the song "The Wind on the River", and jointly completed the performance of "Xingyao Tai Chi". With the support of the Fosun Foundation, Sino Taiji has been committed to promoting philanthropic projects including "Tai Chi Adjuvant Therapy for Parkinson's Disease", "Tai Chi Training Delays Alzheimer's Disease", "Community Tai Chi", etc. to improve the quality of life for many elderly patients with Parkinson's and Alzheimer's diseases through Tai Chi training.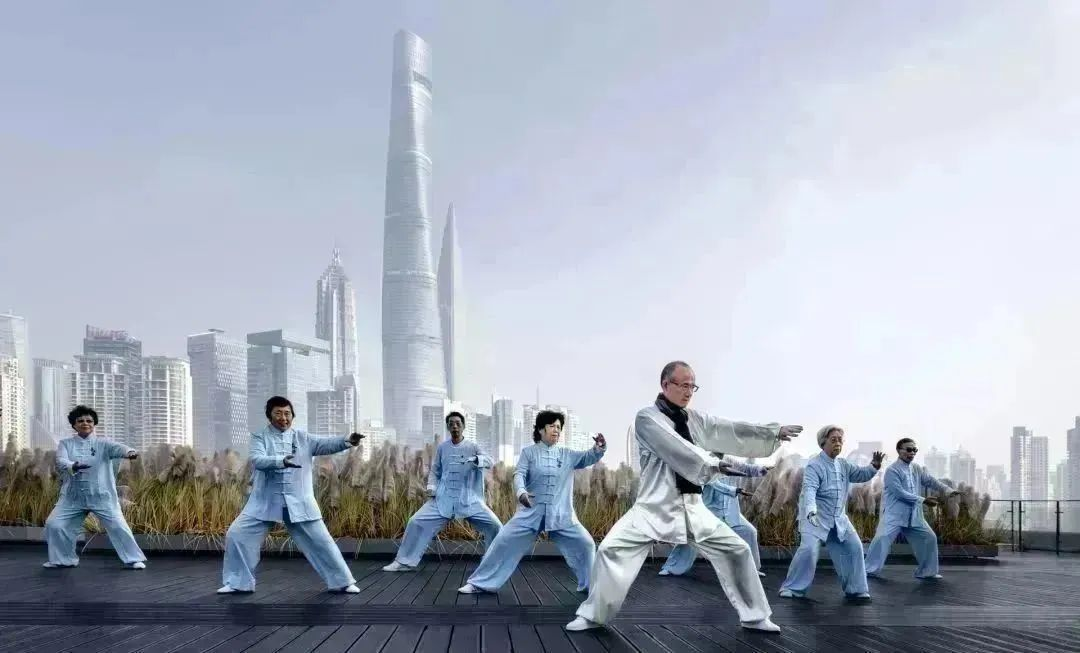 Fosuners are all doing well and deserve a "sweet" reward.
Ma Zongqiang, the executive pastry chef of Atlantis Sanya, spent a week preparing a giant fondant cake with marine elements and a special "30" to cast creative magic. On the other hand, Lu Yaming, a national-level dim sum master from Lubolang at Yuyuan in Shanghai, presented a unique plate of "Fosun Gaozhao" with skillfully crafted lifelike persimmons, walnuts and apples, representing everything goes well, harmony, safe and sound.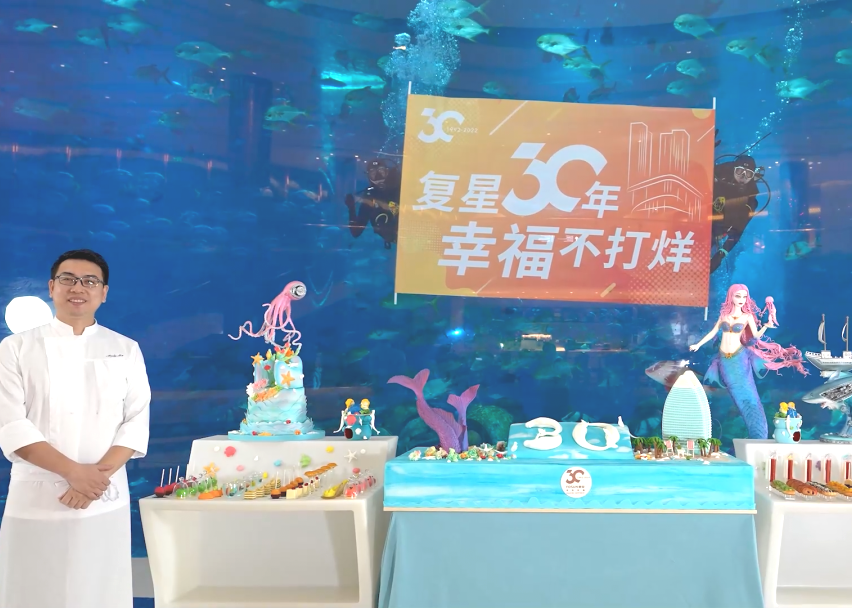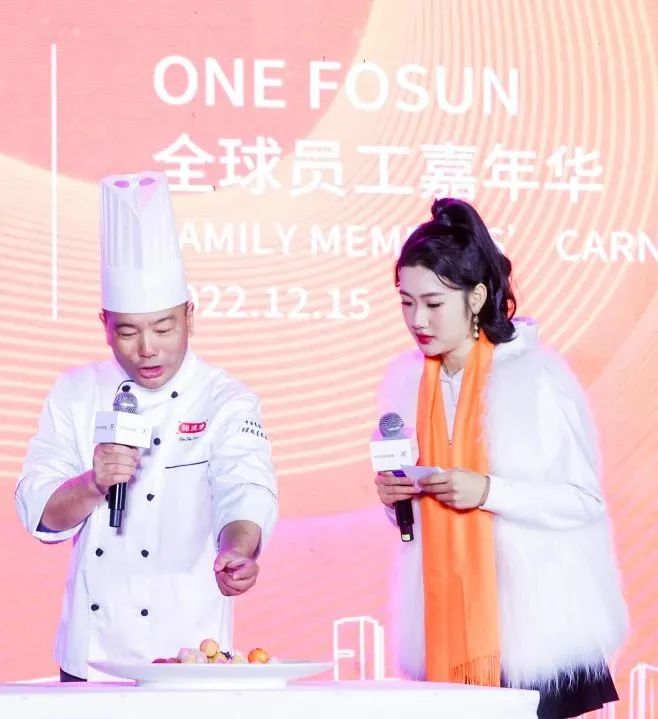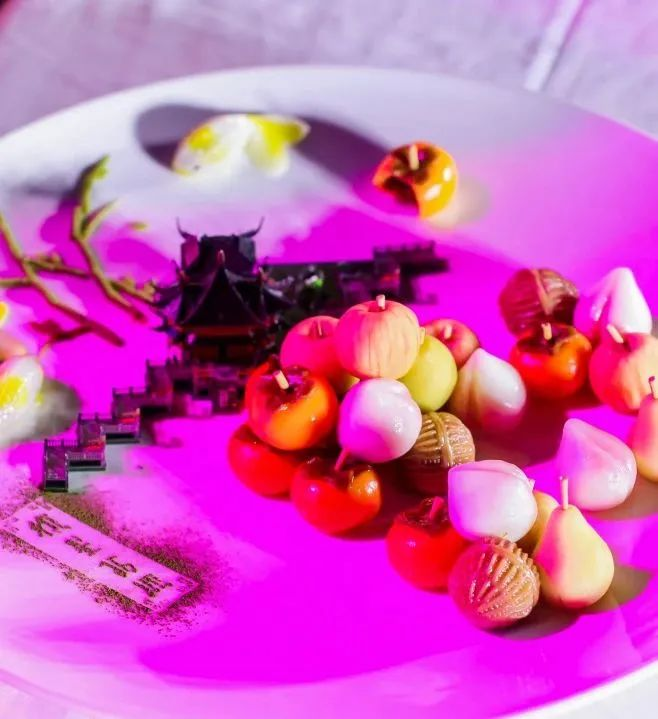 Two kinds of blessings in one mind, dedicated to Fosun's 30 anniversary and to all Fosuners around the world.
Thirty years is a moment to achieve your ambitions and to start realizing your dreams. Fosun still has many unfulfilled wishes, one of them is to extend humans' life expectancy to 121 years. Sand animation artist have created a fluid story illustration of our efforts and endeavors in the field of health, summarizing in a sentence "Hello! Tomorrow!"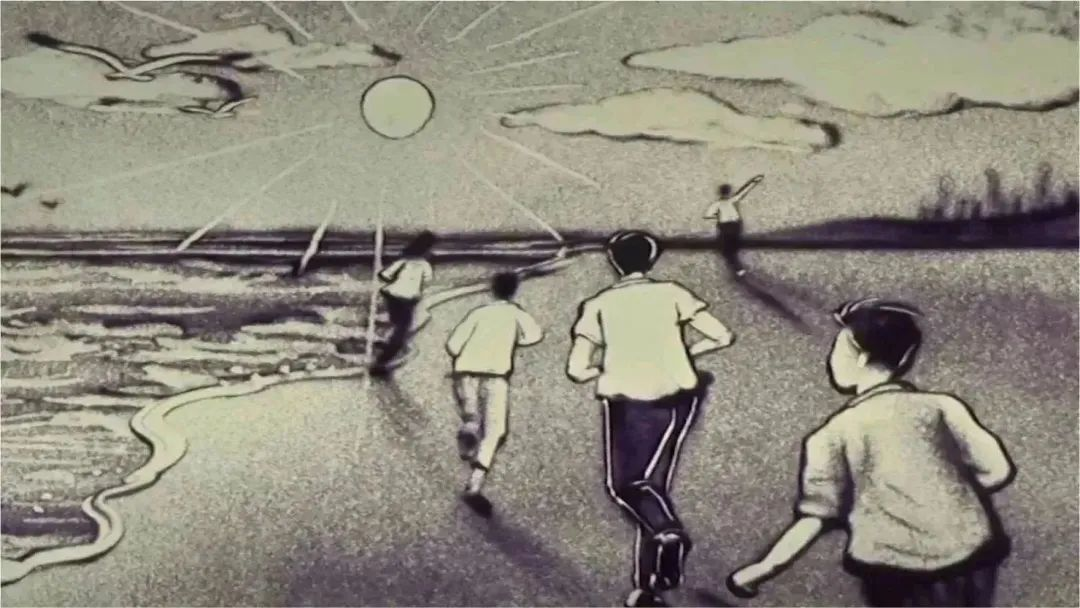 Fosuners of Hainan Mining said, "We have a rendezvous with the year 2035!"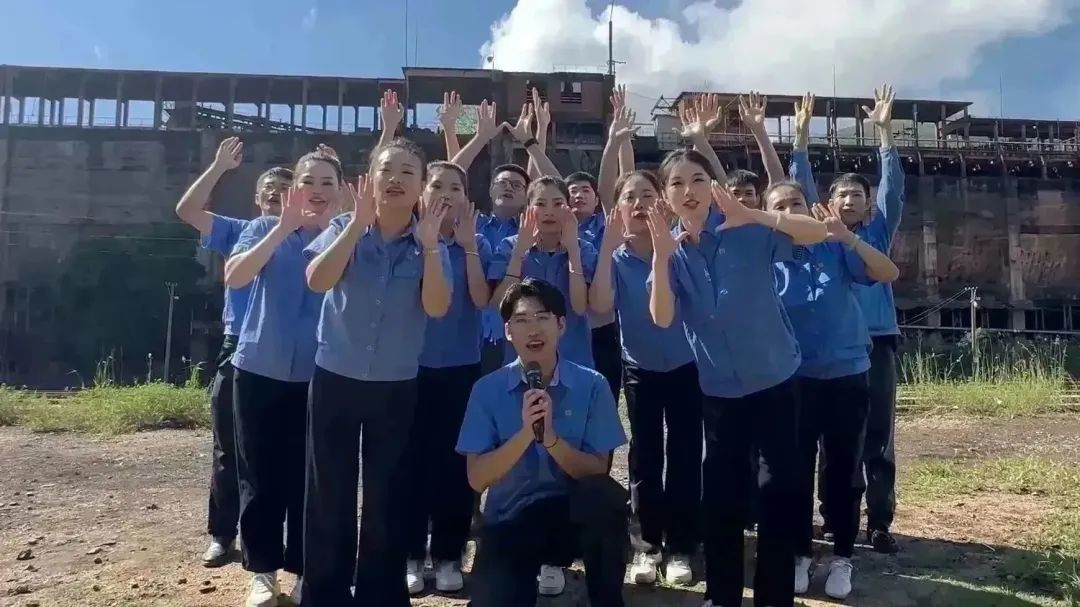 "Which battle is not for the country, not for the people?" Hou Yu, the cultural promotion ambassador of Fosun Foundation and a famous Peking opera master, pointed out the responsibilities of Fosuners with the play "Mu Guiying in Command: Appoint the General". The Fo-Stars then sang a song "Fosun ok". When you give a "Ok" gesture, a figure counting of 30 is naturally presented. Thirty years of Fosun is very "okay".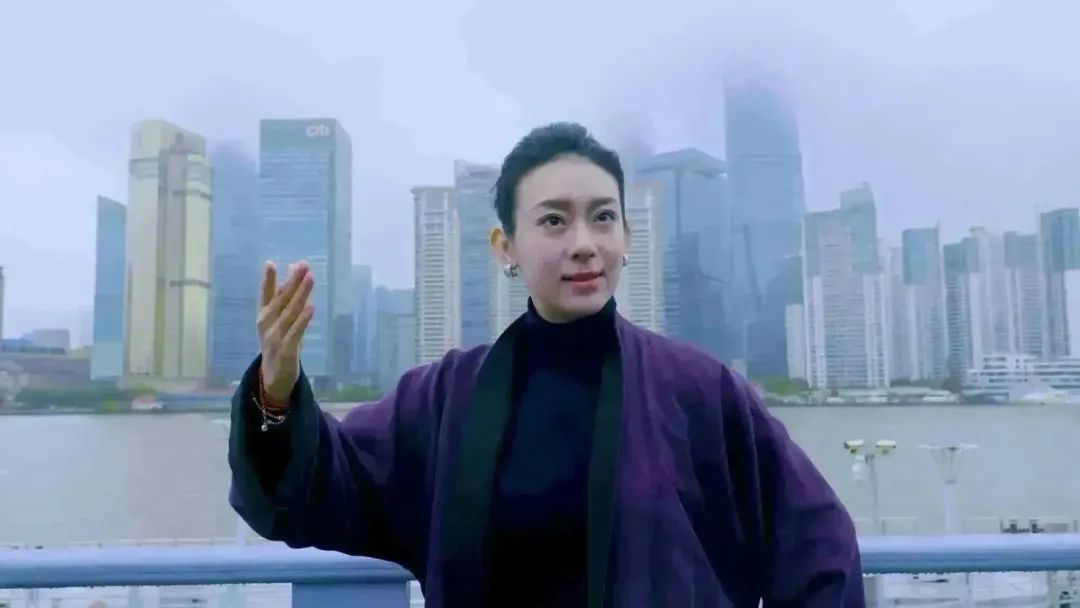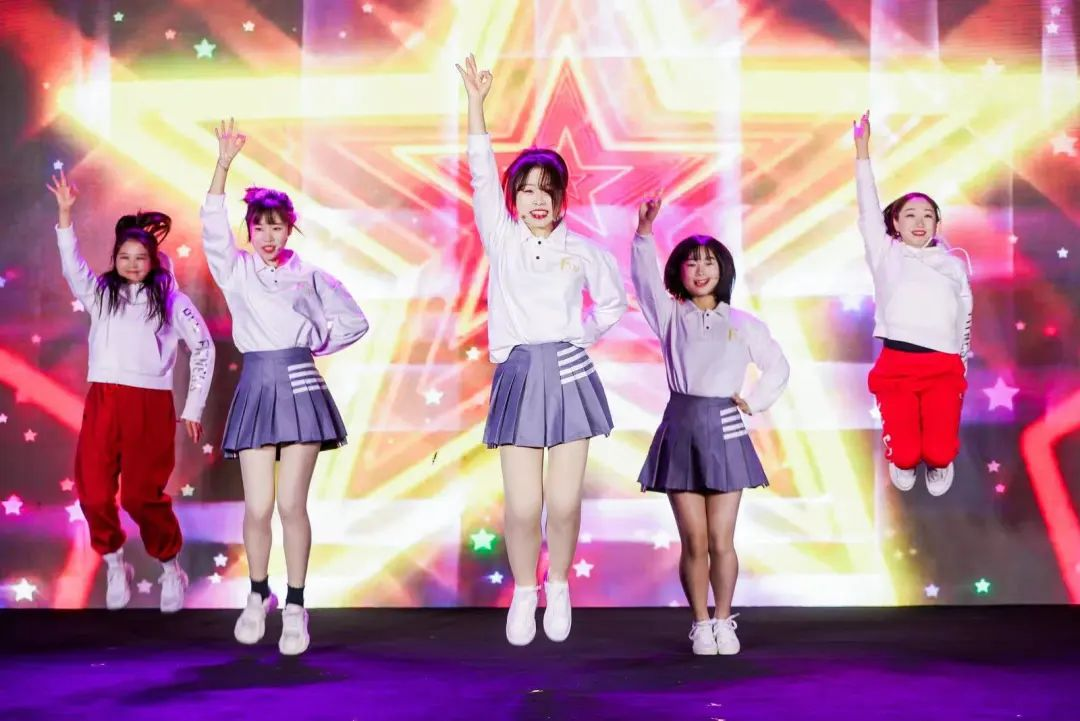 The young Fosuners, the second generation of Fosuners, have the most say in the future.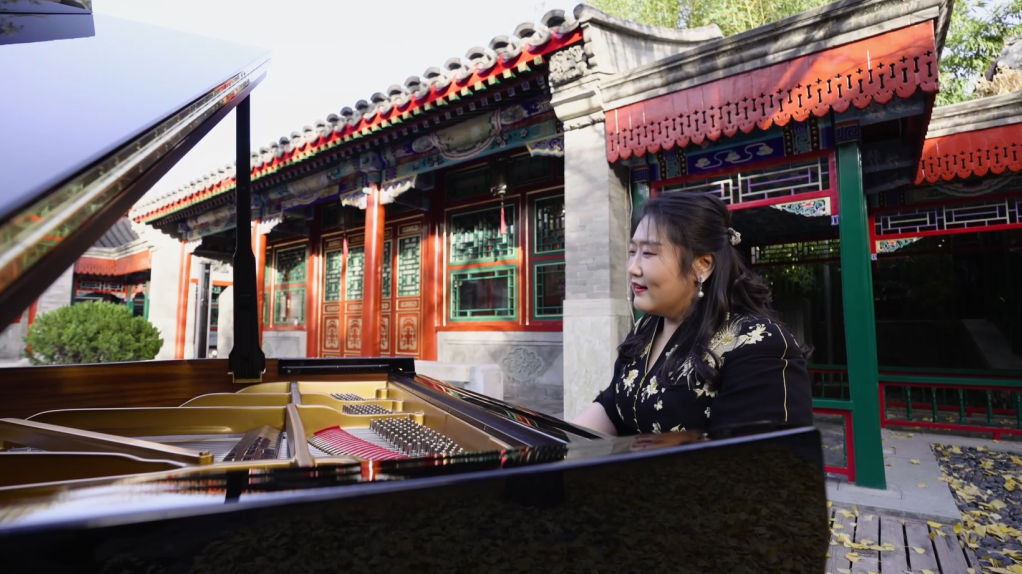 While Tian Jiaxin, the cultural promotion ambassador of Fosun Foundation and a pianist was playing the global version of "Happy Birthday" piano concerto, the second generation of Fosuners stood in the center of the stage and cut the cake together with the management team of Fosun. The lights on both sides of the Huangpu River were bright, representing our future.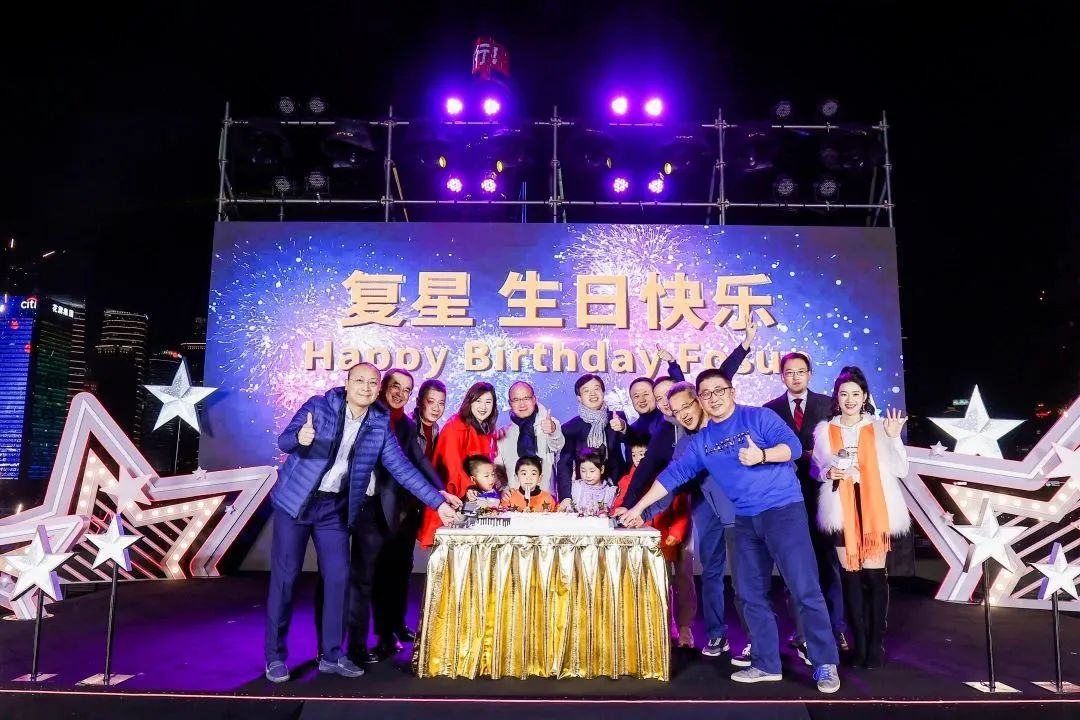 More than 300 Fosuners participated in the preparation and performance of the carnival. Thank you. Talents have always been the most valuable assets of Fosun. 
Guo Guangchang said in his speech, "Over the past 30 years, the journey was full of challenges as well as laughter and tears.  I would like to thank those who have supported and helped Fosun along the way, it is your love that make us thrive; I would also like to express my appreciation to all friends who have given advice and encouragement to Fosun along the way, it is you who have helped Fosun to stay focus and be fearless; Last but not least, I would like to express my gratitude to all Fosuners. No matter when you joined Fosun, or maybe you have already left Fosun, we are a family. Thank you for your support to Fosun, and I hope that Fosun has brought warmth to you all."
Looking forward, he said sincerely, "This year marks the 30th anniversary of Fosun and we will remain true to our original aspiration. We hope to create a better world and to create happier lives for families worldwide. At thirty, Fosun and all Fosuners promise to uphold the original aspiration of 'Contribution to Society' and forge ahead. We also hope that Fosuners will continue to create personal breakthroughs in the future, have the courage to try new things, and expand your horizons so as to create breakthroughs for Fosun."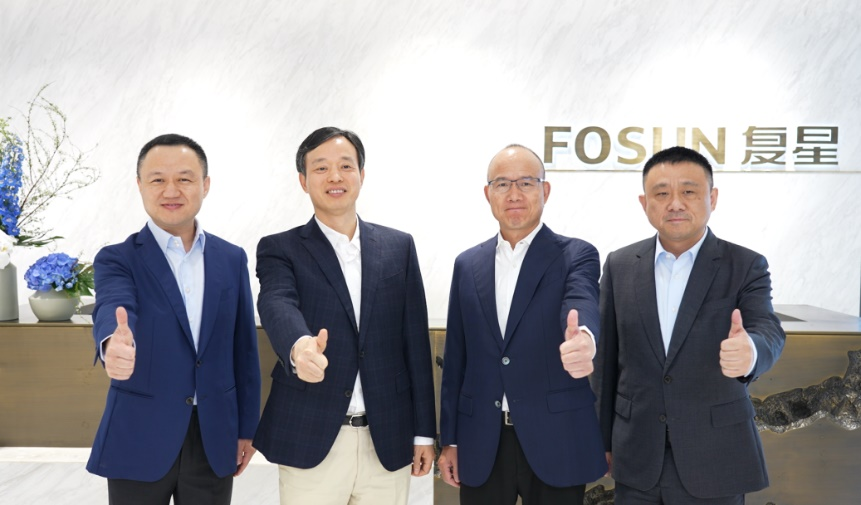 What's past is prologue. On the 30th anniversary, Fosun will continue to forge ahead! Thank you once again to all Fosuners. Let's carry on with our best efforts in the next 30 years.