30 • Expert | With Artesun®, I am Fighting Against Malaria in Africa
Release Time:2022-11-12
Author:
Source:
Pageviews:
The article was also published in the series "China Through Our Eyes"
This issue features an expert from Africa who is very familiar with Chinese drugs. Cyrus A. Baidoo, a Ghanaian, is the marketing manager of Fosun Pharma Sub-Saharan Africa focusing on antimalarial drugs. Malaria is no longer common in the lives of many Chinese, but in the remote African continent, it is still a disease that kills more than 600,000 people every year. In the past eight years, Fosuner, Cyrus has been traveling on the African continent where malaria is the most serious, and has visited more than 30 countries including Tanzania, Zambia, and Zimbabwe, promoting Chinese antimalarial drug Artesun® (artesunate for injection) to doctors and patients, and at the same time providing training sessions for frontline medical staff. As a Ghanaian, he and his team are working towards the goal of "eliminating malaria in Africa", which is also the common aspiration of "the company headquarters in Shanghai".
When chatting with Cyrus, he was very happy and smiled cheerfully. He also shared that his youngest son is about to go to primary school soon.
However, little did we know that behind that cheerful smile, he has been through hell with his youngest son.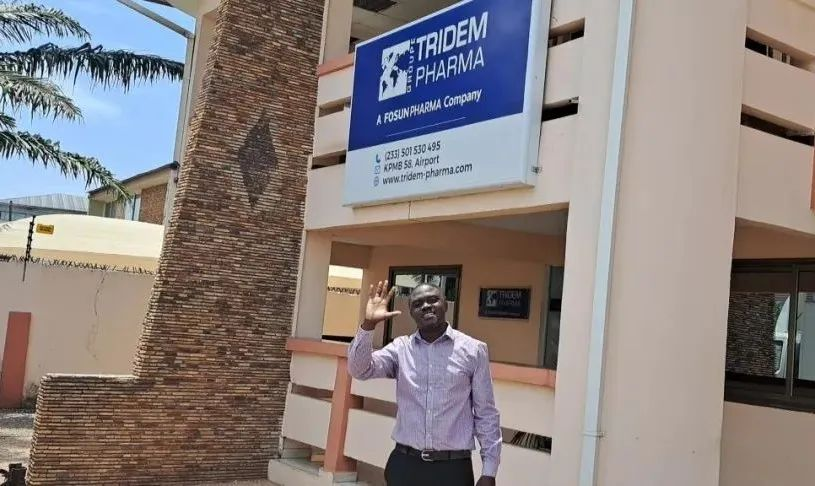 On an ordinary morning in 2019, Cyrus' youngest son got out of bed as usual and was about to walk to his parents' room to say good morning. Just before taking a few steps towards his parents' room, he collapsed.
All of the sudden, he was shivering and sweating profusely. He was too weak to stand up. They had to cancel the family trip to Nairobi. His wife held his son and they rushed to the hospital. After a blood test, his 2.5-year-old son was diagnosed with malaria.
Cyrus A. Baidoo is the marketing manager of Fosun Pharma Sub-Saharan Africa focusing on antimalarial drugs. He is also the father of a child who has suffered from malaria. He understands the pain that malaria causes to people.
Currently, malaria remains the most serious disease on the African continent. According to the world malaria report 2021 published by the World Health Organization (WHO) , in 2020, there were an estimated 241 million cases of malaria worldwide and 627,000 malaria-related deaths in the world. Among which, more than 95% of the cases occurred in Africa.
Behind these numbers is the suffering of many families. Thanks to Artesun® (artesunate for injection) independently developed by Fosun Pharma, the misery of Cyrus and his family ended pretty soon.  After the first injection of Artesun®, his son's clinical symptoms improved significantly and his son gradually healed. Twenty-four hours later, his son was released from the hospital and they returned home.
Three years later, when Cyrus recalls that day, he said "He was up, He was up, He was up!" repeatedly. A father's mental journey from being extreme worried to feeling relieved and joy is beyond words can describe. This personal experience made Cyrus more confident in Fosun Pharma's antimalarial products, and also more proud of his work.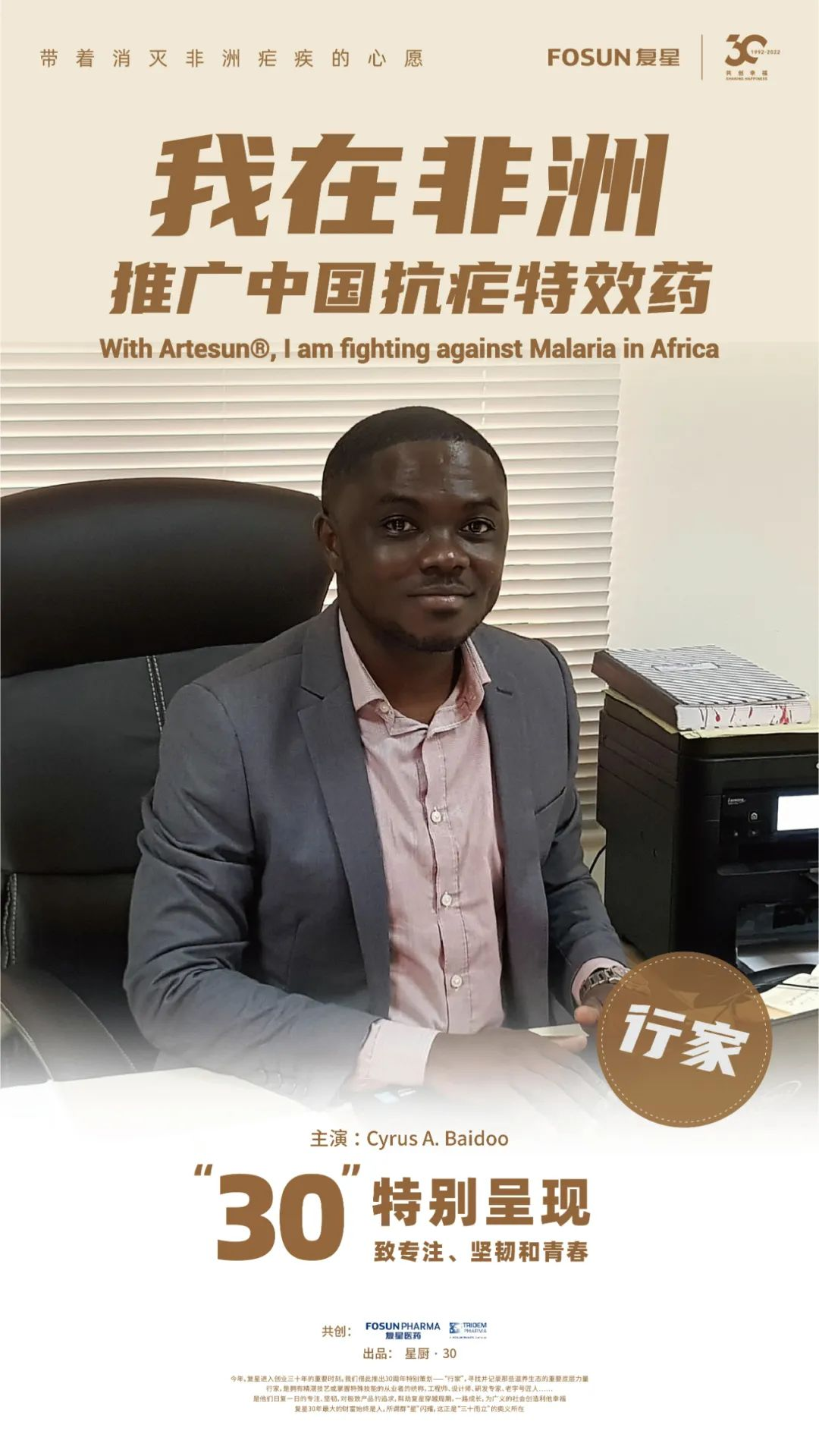 From being a pharmacy graduate to being a marketing manager in Sub-Sahara Africa
Graduated from Kwame Nkrumah University of Science And Technology in Ghana with a major in pharmacy, Cyrus has been working in the African pharmaceutical industry for 12 years and has worked at Fosun Pharma for eight years. As a native of Ghana, he is very familiar with the changes in the medical sector in Africa in the past 20 years.
Twenty years ago in Africa, the overall medical conditions were very much behind the times, and medical equipment and drugs were in serious shortage. At that time, patients had to bring their own medicine bottles to the hospital to get medicines and all the tablets and capsules were in bulk, there was no manufacturer and no packaging. The hospital's drug reserves were often incomplete, and drug shortages were very common.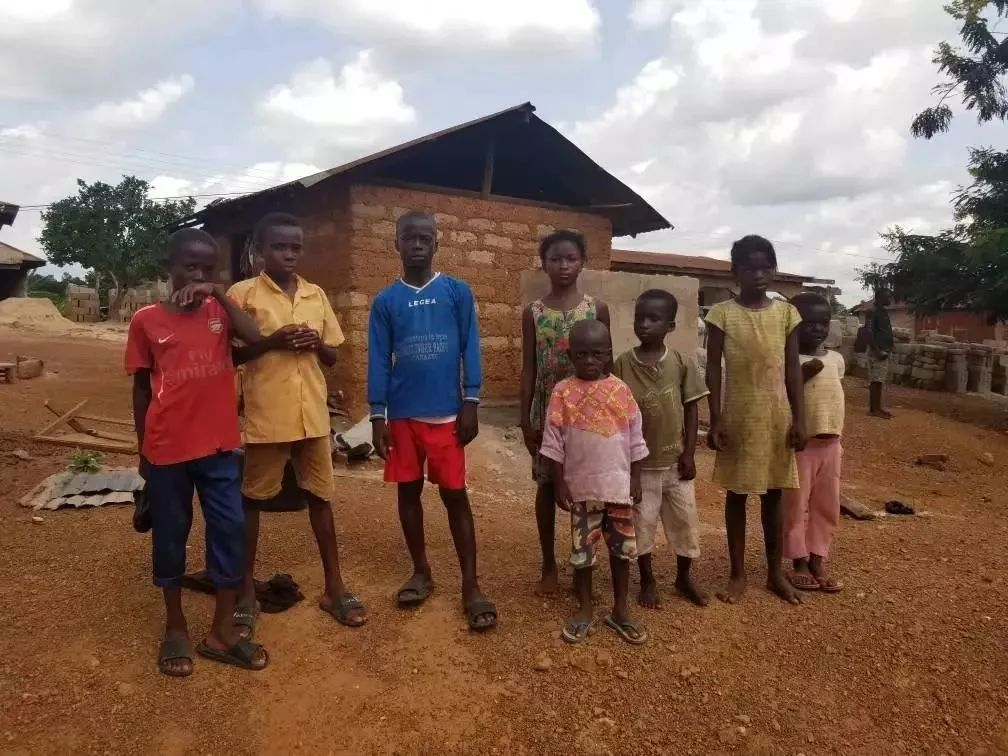 Children in Africa
The change began when large multinational pharmaceutical companies from Europe and the United States entered the African market. Since 2003, companies such as Pfizer, GSK, and Pharmacia have entered the market successively, reshaping the drug distribution market in Africa. At that time, Cyrus had just graduated from university. At first, he worked at GSK, and then switched to Pfizer as a pharmaceutical development representative two years later.
At that time, Cyrus was already a senior manager at Pfizer, and he was well-versed in the African pharmaceutical market and drug distribution channels. After careful consideration in 2014, Cyrus decided to leave Pfizer and join the Ghanaian subsidiary of Guilin Pharma (now Tridem Pharma Ghana),  a subsidiary of Fosun Pharma to promote Fosun Pharma's antimalarial products.
His boss at Pfizer tried to persuade him to stay. "At that time, a lot of my friends did not understand why I left an American company for a Chinese company. They said the company is too new and barely has any products." Cyrus recalls.
The common perception of "barely has any products" reflects the greatest challenge faced by Chinese pharmaceutical companies in overseas markets. "They don't believe in Chinese companies. Some people even said that Chinese companies do not have good products."
In fact, this is not the case in the artemisia annua industry. China has abundant artemisia annua resources, and has absolute advantages in raw material planting and value extraction. However, since China lagged behind foreign companies in the manufacturing and R&D of over-the-counter drugs, WHO had rejected the pre-certification of many products of Chinese pharmaceutical companies. In desperation, many pharmaceutical companies could only sell the raw materials of artemisinin to enter the international market in order to get a share.
The breakthrough started in 2005. On 21 December 2005, the artesunate tablet independently developed by Fosun Pharma obtained WHO pre-certification (WHO-PQ), which was a breakthrough for Chinese enterprises and opened up the channel for selling artesunate products overseas. Chinese pharmaceutical companies are no longer just an original equipment manufacturer (OEM) of Artemisia annua for foreign companies.
Five years later, Artesun® (artesunate for injection) manufactured by Guilin Pharma under Fosun Pharma obtained WHO-PQ in 2010, and was recommended by the WHO as the first-line treatment of severe malaria in 2011. Guilin Pharma, a subsidiary of Fosun Pharma became the first injection manufacturer in China to pass the WHO-PQ certification.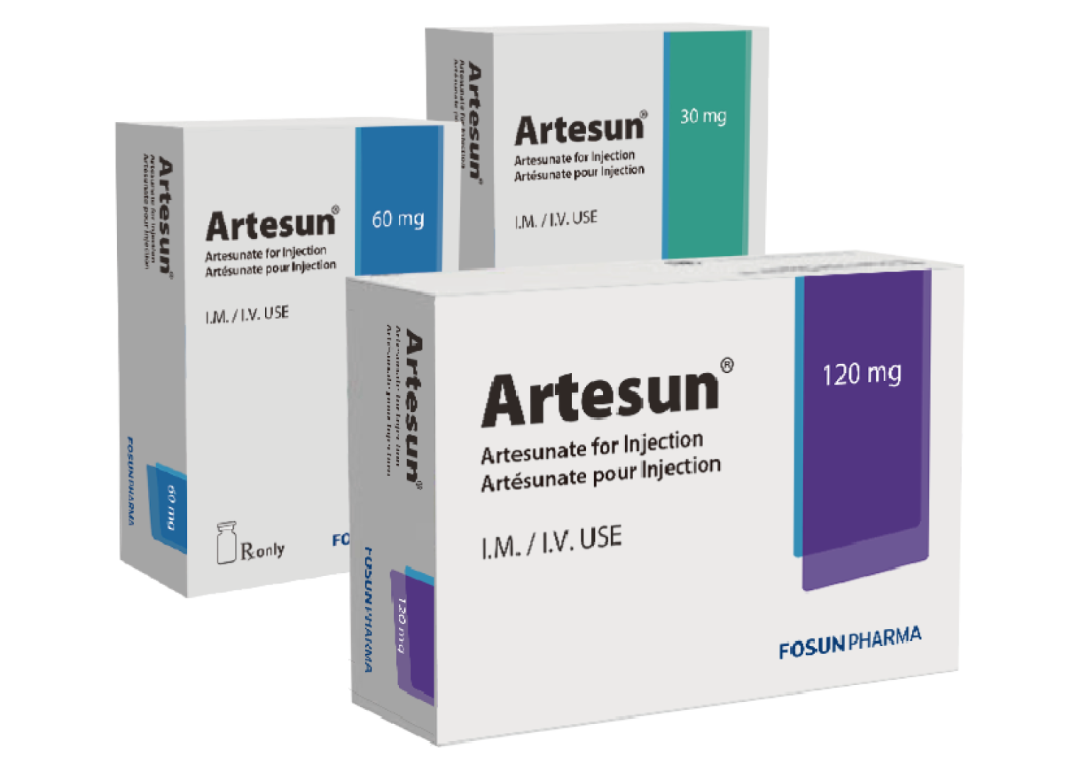 Artesun® (artesunate for injection)
"Your drug is magic!"
When he recalls the time that he joined Guilin Pharma Ghana, there were only "two staff in in Accra (the capital of Ghana), one staff in Takoradi (a city in western Ghana), and one staff in Kumasi (a city in south-central Ghana). Including myself, there were only four people in the pharma team in Ghana."
At that time, facing the challenges of insufficient staff and limited funds, Cyrus and his colleagues decided to take an unusual path. Traditionally, drug promotion and distribution strategies in Africa are all endorsed by enterprises, first reaching the government, and then reaching hospitals, entering prescriptions, and finally reaching patients. However, Cyrus decided to go directly to the hospital with a sample of the drug and have a chat with the doctors about the product.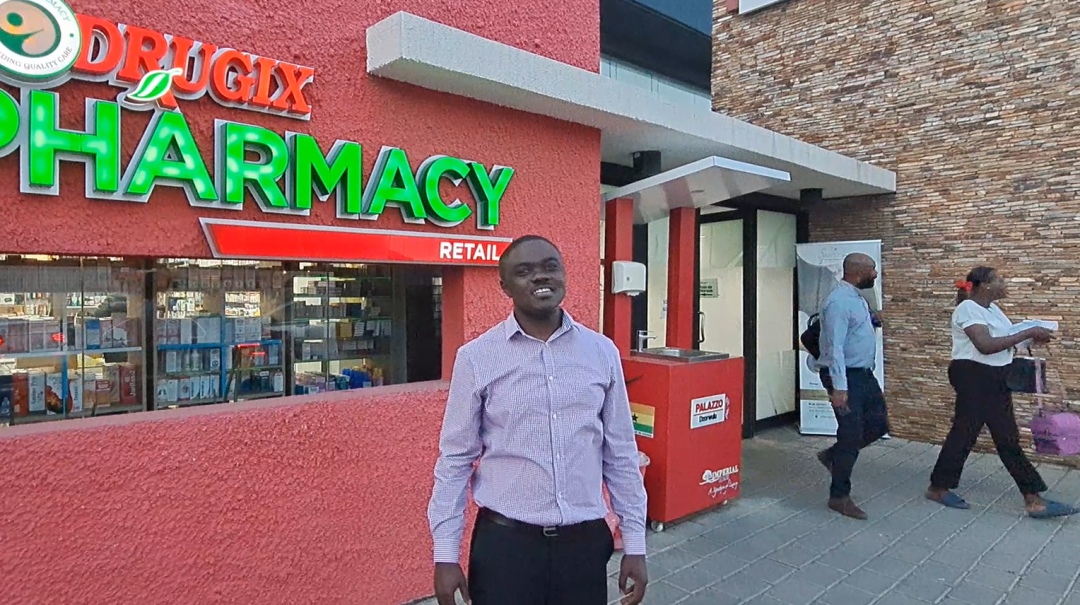 Pharmacy in Africa
"Let the product speak for itself" is the core strategy that Cyrus adopted to expand the market for Fosun Pharma's antimalarial products. It is also a unique approach that he explored based on years of experience. He aims to shift people's attention from "the product comes from China" to the efficacy and quality of the product itself. "I don't need to present myself as a professional. We just need people to know that our products work." In the words of Cyrus, "Products are the key to success."
Cyrus' confidence in the products comes from the days and nights that he has experienced in his travels. Cyrus remembers in the early days of the promotion of Artesun® (artesunate for injection), one day he was in an emergency room at a hospital and a mother came in with her 10-year-old child in her arms. The child was in excruciating pain and was too weak to stand up. "At that time, I gave the sample to the doctor to let him try it on the child because the situation was too urgent. There was no other way. The child might not make it if he does not get treated immediately."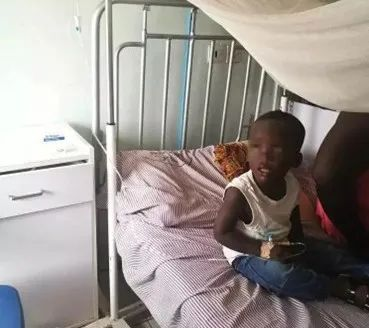 Children is receiving treatment in the hospital in Africa
After watching the child get the first injection, Cyrus walked out of the hospital. In the six hours since he left the hospital, he was very anxious and kept praying he didn't make a mistake.
Then he received a call from the doctor and said, "Your drug is magic!". Till this day, Cyrus still remembers the doctor's voice on the phone.
Today, Tridem Pharma Ghana, where Cyrus works, has developed from a team of four to 15 staff. Cyrus has also been promoted from the manager in Ghana to the marketing manager of Fosun Pharma (Sub-Sahara Africa) focusing on antimalarial drugs. Since 2007, its independently developed antimalarial drugs began to enter the African market, Artesun® (artesunate for injection) obtained WHO-PQ in 2010, and now Fosun Pharma has become the global leader in malaria drugs and the most influential Chinese pharmaceutical brands in Africa. Every achievement was made possible thanks to the hard work and dedication of Cyrus and Fosun Pharma's team in Africa (Tridem Pharma). They have been working day and night to promote Fosun Pharma's antimalarial drugs to patients, hospitals, governments, and social organizations.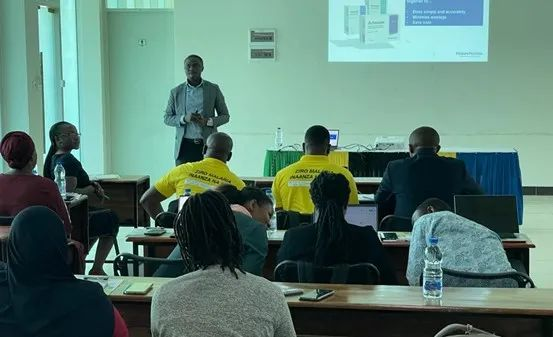 Cyrus is introducing Artesun® (artesunate for injection) to Tanzanian government officials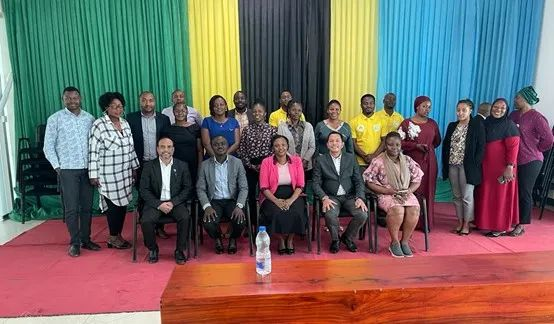 Cyrus (second left in the front row) is meeting with Tanzanian government officials
This influence comes from the product itself, but also from the reputation established in the process of cooperating with local institutions and frontline medical staff. In addition to actively entering the African market and participating in global cooperation of antimalaria drug research and development, since 2014, Fosun Pharma has started to bring the most cutting-edge malaria prevention and control training sessions to frontline medical staff in Africa through the eCME online training program.
Cyrus mentioned that the training of frontline medical staff is very important, which is one of the main channels to increase the brand awareness of Fosun Pharma. "We want to help more people, not just to make money."
Now, in addition to formulating marketing strategies and actively expanding business, Cyrus and his team help doctors, pharmacists and nurses understand the latest trends in the treatment of malaria through regular department meetings, eCME multimedia online medical training program, regional malaria academic conferences and various public welfare activities, imparting new medical and nursing knowledge to them, so that patients can get better treatment.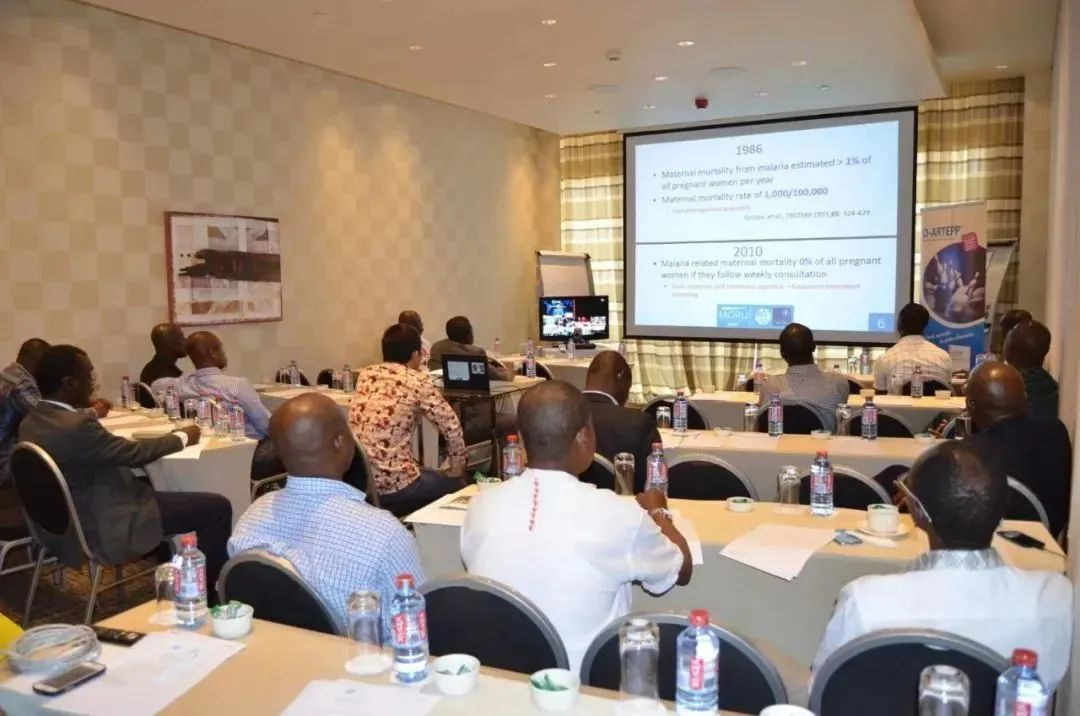 Cyrus is conducting a training session for frontline medical staff
"I look a bit Chinese now, don't I?"
Cyrus laughed. Although it was a joke, his sense of identification with Chinese companies comes from the bottom of his heart. Compared to multinational companies from Europe and the United States, he said that "Chinese companies are very pragmatic and efficient", which is also the main reason that he joined Fosun Pharma and insisted on staying.
"People at Fosun always do things intelligently. We don't solve problems invariably, but we observe the situation first and then look for solutions. Perhaps, in some countries, we might promote drugs to the government first, while in some other countries, we might start at the bottom, with patients and private facilities."
Cyrus remembers that when he first joined the company, very few people in Africa had tried or even heard of artemisinin. Today, Artesun® (artesunate for injection), independently developed and manufactured by Fosun Pharma, has treated more than 48 million severe malaria patients worldwide (most of which are African children under the age of five) by the end of 2021, helping Africa to reduce the malaria mortality rate by about 37.3% between 2000 and 2020 and the average life expectancy of people in African countries in 2020 has increased by 9.4 years compared with 2000.
Cyrus feels a bit more relieved every time these numbers go up. He and his team are working towards the goal of "eliminating malaria in Africa", which is also the common aspiration of "the company headquarters in Shanghai".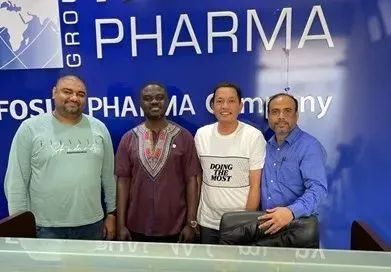 Cyrus and colleagues