Fosun Showcases its Innovative Products and Cutting-edge Technologies at BEYOND Expo 2022
Release Time:2022-09-21
Author:
Source:
Pageviews:
The second BEYOND Expo 2022, focusing on technology innovation and its impact on various industries in society, is being held online from 21 to 27 September. This year's BEYOND Expo is organized by Macau Technology General Association and supported by Trade Development Bureau of Ministry of Commerce, the State-owned Assets Supervision and Administration Commission of the State Council, Center For International Economic and Technological Cooperation, Foreign Environmental Cooperation Center of the Ministry of Ecology and Environment of China, China Centre For International Science And Technology Exchange, Chinese Medical Association and China Electronic Chamber of Commerce.
Focusing on cutting-edge technologies, Fosun presents its member companies of the Health segment covering pharmaceutical, medical diagnosis, medical devices at life science exhibition area (booth no.: H107), showcasing various world-leading innovative products and cutting-edge technologies, bringing participants a metaverse experience combing virtual and reality.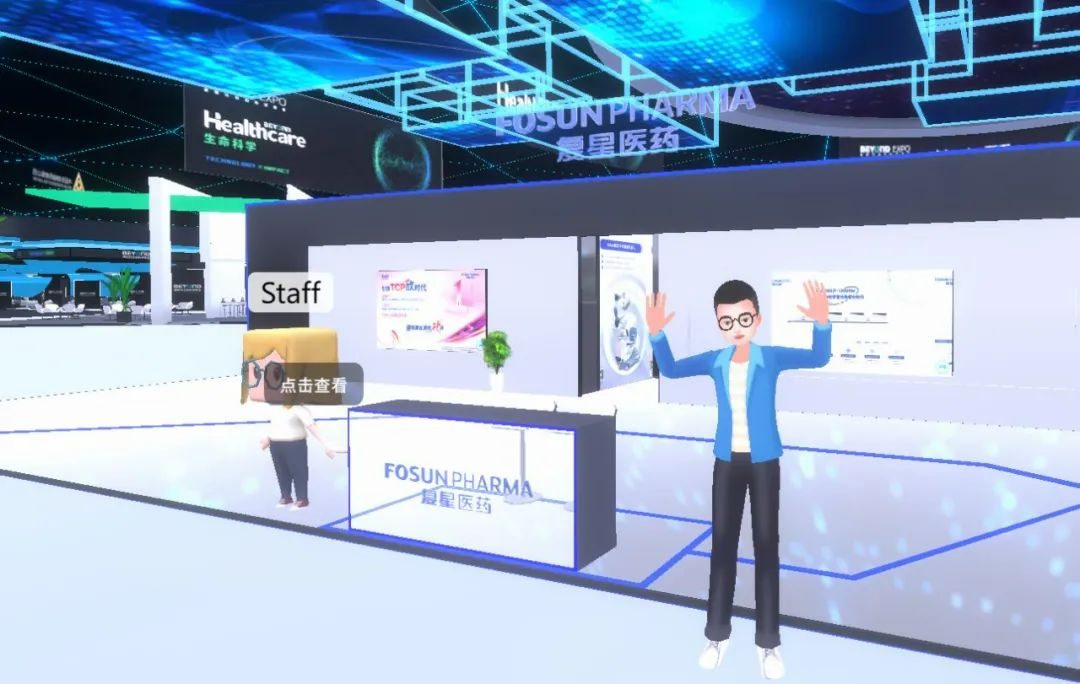 Deeply Cultivating the Field of Oncology, Fosun Presents Many "First" Influential Products in the Industry at the Expo
As an important member company of Fosun, Fosun Pharma continues to take innovative research and development as its core, and connects the world's outstanding scientific talents, leading technologies and high-value products through diversified and multi-level cooperation models such as independent research and development, cooperative development, licensing introduction, and in-depth incubation, accelerating the research and development and transformation of innovative technologies and products. After over a decade of continuous investment, Fosun Pharma has ushered in the approval of a number of industry's "first" products in oncology in recent years, benefiting more tumor patients around the world.
As the biopharmaceutical platform of Fosun Pharma, Shanghai Henlius presents the first domestic monoclonal antibody biosimilar approved in China and Europe, Han Qu You (Trastuzumab, Zercepac® in the EU, Tuzucip® and Trastucip® in Australia) and the first self-developed innovative monoclonal antibody, Han Si Zhuang®  (Serplulimab injection) at the BEYOND Expo. In addition, Fosun Pharma also presents the first approved treatment of thrombocytopenia related to chronic liver disease in China, Su Ke Xin®  (Avatrombopag Maleate tablets), and the first CAR-T cell therapy approved in China, Yi Kai Da® (Ejilunsai injection) and other oncology products.
It is reported that Fosun Pharma is constantly striving to improve the accessibility of drugs to benefit more cancer patients. In June 2021, the CAR-T cell therapy, Yi Kai Da® (Ejilunsai injection) of Fosun Kite, a joint venture, became the first CAR-T cell therapy approved by the National Medical Products Administration (NMPA) in China. Since its approval, Fosun Kite has been actively exploring innovative payment methods for more than a year. Up to now, Yi Kai Da® has been included in the urban customized commercial health insurance of 53 provinces and municipalities and over 60 commercial insurances, while the number of treatment centers on file has reached 111.
In addition, Fosun Diagnostics presents the F-i3000 automated chemiluminescence immunoassay Analyzer, which links the device with reagents to greatly improve the testing stability and accuracy, and fully meet the application needs of laboratories at all levels through different connections. 
Meanwhile, Fosun Pharma presents Comirnaty®, the mRNA COVID vaccine, which was developed in cooperation with BioNTech, a German biotechnology company. The vaccine was included in the government vaccination programs in Hong Kong SAR and Macau SAR programmes in March 2021. Fosun Pharma will continue to supply Comirnaty® to meet the local vaccination demand for epidemic prevention and control.
Focusing on Three Major Fields to Gather Industry-Leading Medical Devices
In terms of medical devices, Fosun's medical device segment presents innovative products from three major fields of medical beauty, respiratory health, and professional medical technologies and products, including LMNT one, ARTAS robotic hair restoration, Z1 continuous positive airway pressure system, EOS® full body skeletal system imaging, BodyTom mobile full-body CT scanner, CereTom small-bore mobile CT scanner. Among them, EOS® full body skeletal system imaging is currently the only low-dose three-dimensional X-ray imaging system that can provide full body images of patients in weight-bearing position (standing or sitting). It is also an internationally recognized advanced orthopedic imaging system.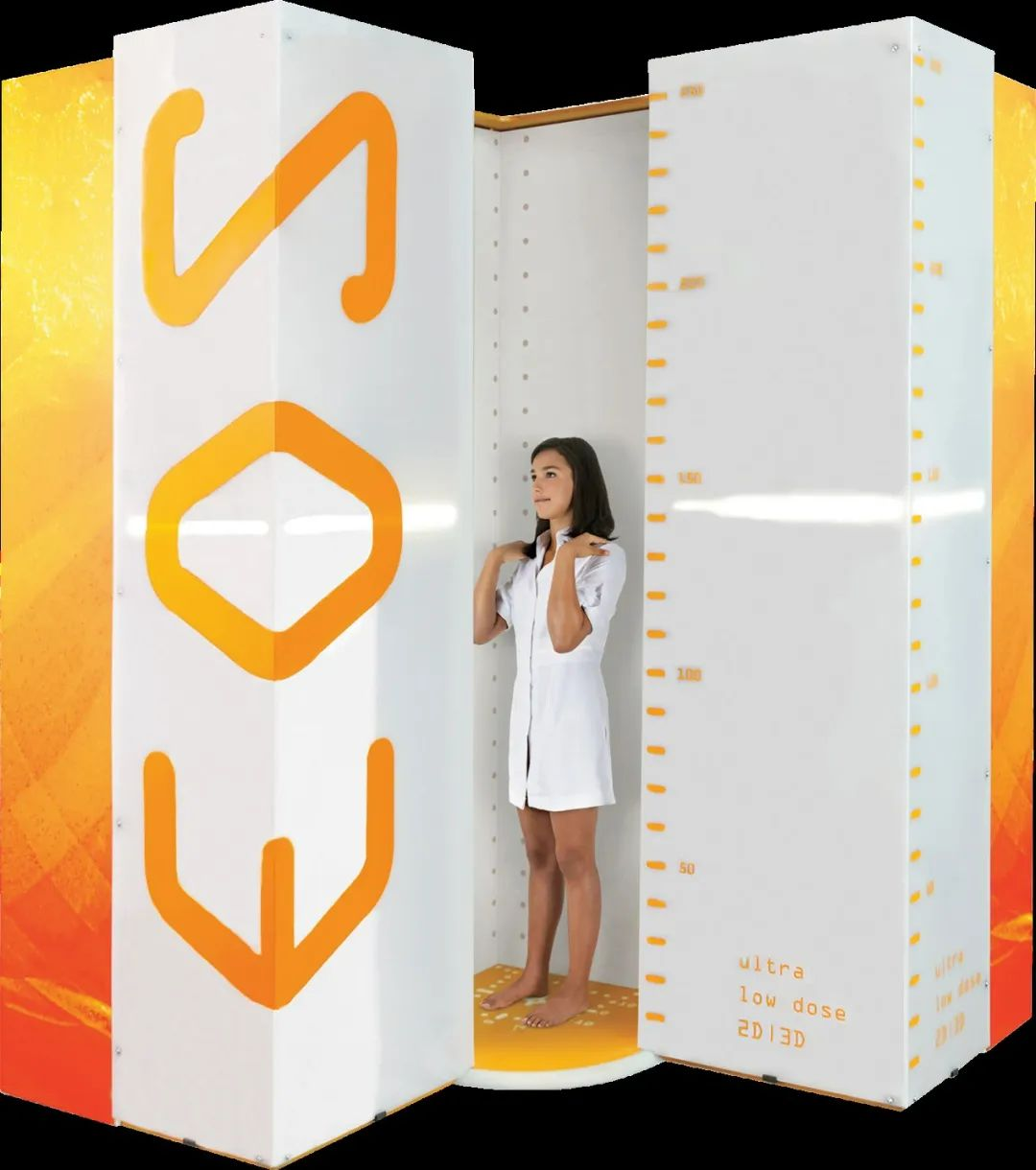 In addition, as the first medical artificial intelligence assisted diagnostic platform self-incubated by Fosun Pharma, Fosun Aitrox presents a number of innovative products such as Xinying (心影) and PYXIS (鏡靈) at the BEYOND Expo. Among them, PYXIS is composed of an automatic microscopic scanner and an artificial intelligence analysis module, forming a one-stop pathology process of "slide scanning, auxiliary analysis, and structured reporting". PYXIS's digital microscopic scanning system can be unattended, and a single device supports more than a thousand scans per day, which effectively improves doctors' work efficiency (2-3 times quicker than traditional manual reading) to help reduce the probability of false detection and missed detection, improve the accuracy of image reading, and address the shortage of pathologists.