Guo Guangchang, Chairman of Fosun International Meets Zheng Zeguang, Chinese Ambassador to the United Kingdom in London
Release Time:2022-08-11
Author:
Source:
Pageviews:
On 11 August, Guo Guangchang, Chairman of Fosun International, and his delegation met Zheng Zeguang, Chinese Ambassador to the United Kingdom (UK), at the Chinese Embassy in the UK in London. Bao Ling, Minister for Economic & Commercial Affairs of the Chinese Embassy in the UK, and Fosun's global partners, Li Haifeng, Shi Yu and others attended the meeting.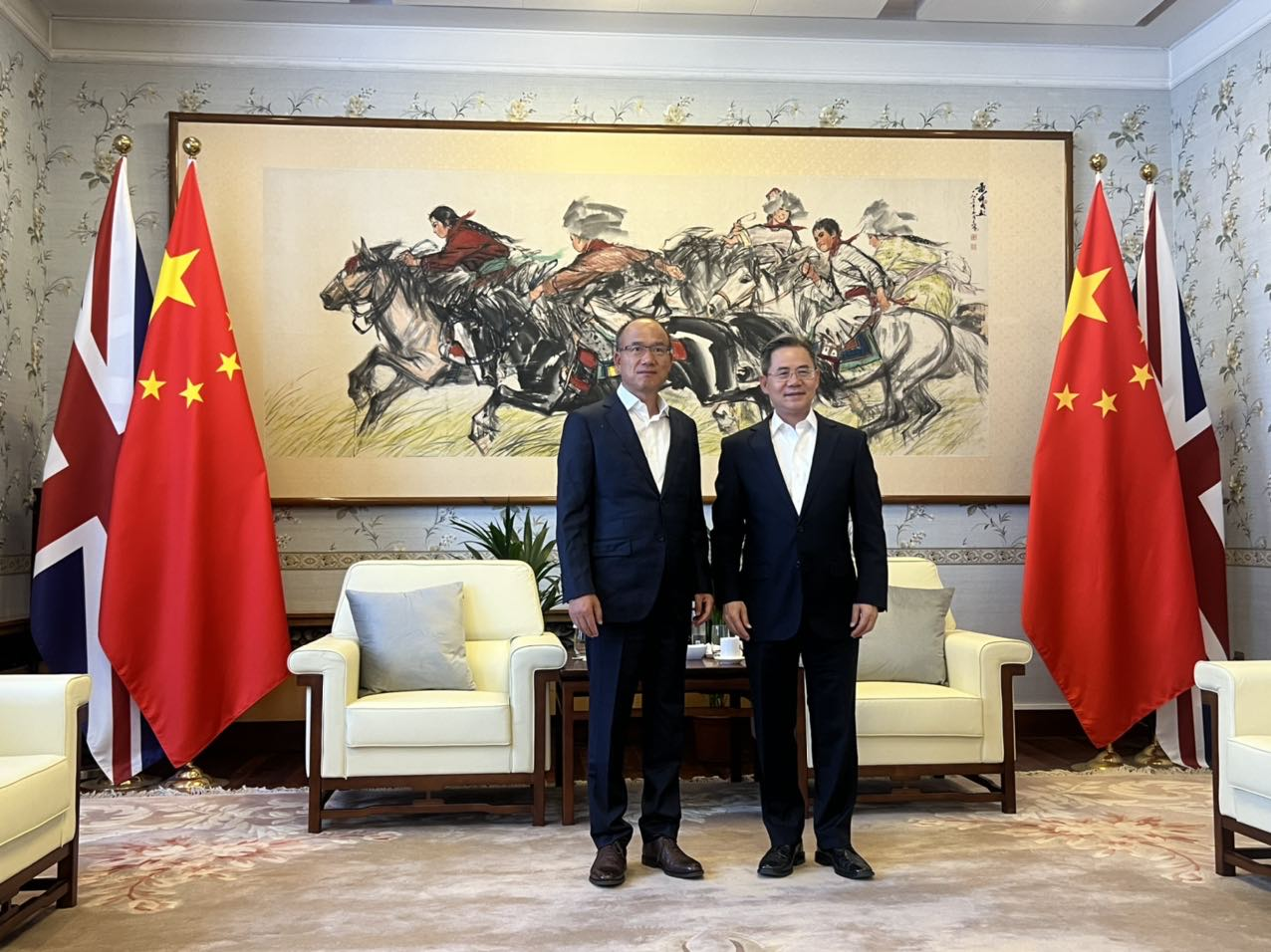 Guo Guangchang reported Fosun's businesses in the UK and the development of its member companies in the UK to Ambassador Zheng Zeguang. Ambassador Zheng said that China and the UK have close cooperation in economic and trade, and firmly supports globalized Chinese companies such as Fosun to develop businesses in the UK. Ambassador Zheng hopes that Fosun can make full use of the resources of the culture and leisure industries such as Wolverhampton Wanderers Football Club and Thomas Cook to facilitate cultural exchanges between China and the UK. He also encourages Fosun to further develop the business of Resolution Property and other platforms in the UK and Europe.
Guo Guangchang said that, as a global enterprise rooted in China, Fosun hopes to deepen cooperation with British enterprises, while giving full play to its globalization capabilities, to attract more British enterprises to increase their presence in the Chinese market, especiallyin the fields of trade and commerce, finance, sports, etc., so as to foster win-win cooperation between China and the UK.
Recently, Guo Guangchang, Chairman of Fosun International, is on a business trip overseas, focusing on the development of Fosun's overseas businesses. He would like to learn more about the operation of Fosun's overseas enterprises and communicate with local employees and teams to promote the steady development of Fosun's overseas businesses and projects. During his business trip in theUK, Guo Guangchang had in-depth exchanges with the local team in the UK on business operations, gaveguidance on Fosun's future business planning in the UK, and emphasized the direction of further expansion of the UK business.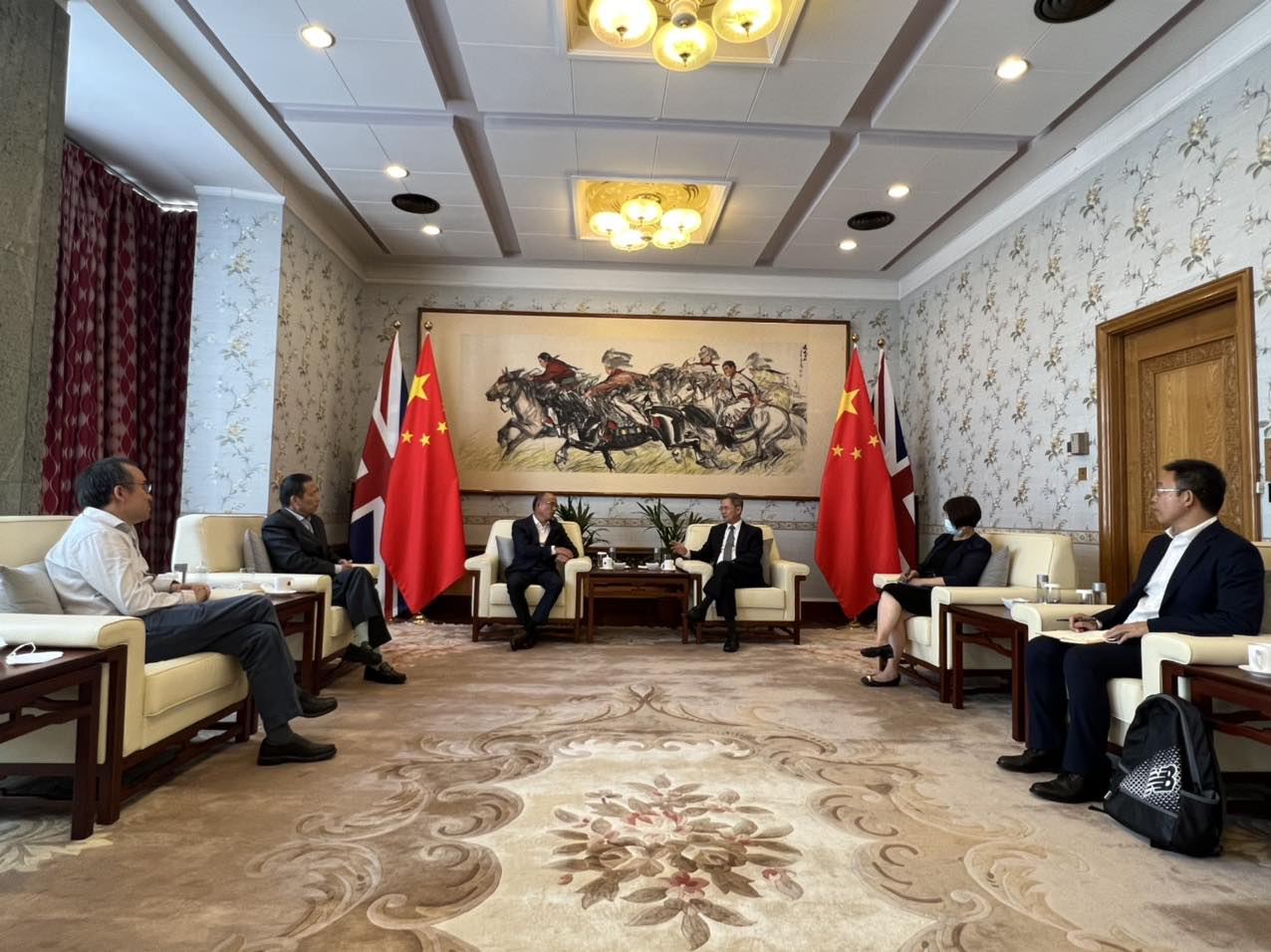 As a global innovation-driven consumer group, Fosun has established profound industrial development in nearly 30 countries and regions, with nearly 20 overseas partners and more than 40,000 overseas employees.