Henlius' Songjiang First Plant Received QP Declaration of Its GMP Equivalence to EU GMP
Release Time:2022-06-21
Author:
Source:
Pageviews:
(21 June 2022) Recently, Henlius' Songjiang First Plant in Shanghai received QP Declaration on its Good Manufacturing Practice (GMP) equivalence to European Union (EU) GMP. It declared that the quality management system of Songjiang First Plant is in line with EU GMP. In April 2022, Songjiang First Plant has obtained the GMP certification by Shanghai Medical Products Administration. In January and May 2022 respectively, this plant has passed two inspections by the EU QP, underscoring Henlius' high-standard quality management system.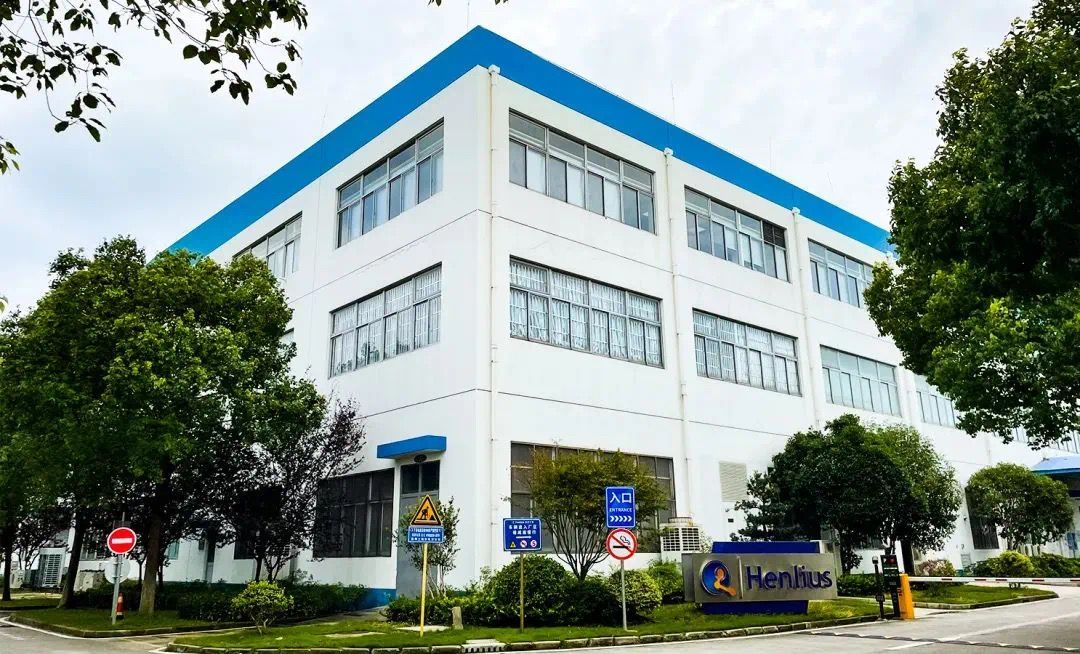 Advantages built with dual certifications from EU and China
According to EudraLex Volume 4 and its Annex and The International Council for Harmonisation of Technical Requirements for Pharmaceuticals for Human Use (ICH), QP has conducted the on-site inspections on the drug substance (DS) line, drug product (DP) line and quality management system of Songjiang First Plant. The GMP equivalence to EU GMP of Songjiang First Plant also means that the investigational medical products manufactured in the plant, which include HLX04-O (recombinant anti-VEGF humanised monoclonal antibody injection), HLX11 (pertuzumab biosimilar) and HLX14 (denosumab biosimilar), could be used in clinical trials in Europe.
Songjiang First Plant is the second commercial manufacturing plant of the company. It was constructed according to the quality system standards of China, the EU and the United States, with a total manufacturing capacity of 24000L. In May 2022, it has been approved for the commercial manufacturing of HANQUYOU (trastuzumab, trade name in Europe: Zercepac®) by the NMPA, so as to meet the growing demands for the product. Looking beyond, Henlius will further bring down the cost and enhance manufacturing efficiency to sharpen competitive edges and drive market penetration, lending great support to its global footprint.
Meeting global capacity demand with ever-improving manufacturing platform
With the advantages of leading manufacturing capacity and high quality, Henlius has constructed and planned 3 manufacturing facilities with a total manufacturing capacity of 144,000L. In addition to Songjiang First Plant, Xuhui Facility has been put into operation, and Songjiang Second Plant is under construction. The company's manufacturing facility and its quality management system have obtained GMP certificates of China and EU and passed many inspections by QP and business partners. Among them, Xuhui Facility has commercial manufacturing capacity of 24,000L, which has obtained GMP certifications of China and EU, making it the first plant that has obtained dual GMP certifications from China and Europe to manufacture self-developed antibodies in China. The facility could manufacture 5 commercial products and meet China and EU market demand with stable supply. To further secure capacity for global footprint, Henlius will advance the construction of Songjiang Second Plant, making it a first-class biopharmaceutical facility in the world.
While ramping up the capacity progress, Henlius will continue polishing quality management system and advance state-of-the-art technologies for efficient supply with reliable quality, gathering pace on the way of evolution to a biopharma.
About Henlius
Henlius (2696.HK) is a global biopharmaceutical company with the vision to offer high-quality, affordable and innovative biologic medicines for patients worldwide with a focus on oncology, autoimmune diseases and ophthalmic diseases. Up to date, 5 products have been launched in China, 1 in Europe, 13 indications approved worldwide, and 2 New Drug Applications (NDAs) accepted for review in China. Since its inception in 2010, Henlius has built an integrated biopharmaceutical platform with core capabilities of high-efficiency and innovation embedded throughout the whole product life cycle including R&D, manufacturing and commercialization. It has established global innovation centers and Shanghai-based manufacturing facilities in line with global Good Manufacturing Practice (GMP), including Xuhui Plant certificated by China and the EU GMP and Songjiang First Plant certificated by China GMP.
Henlius has pro-actively built a diversified and high-quality product pipeline covering over 20 innovative monoclonal antibodies (mAbs) and has continued to explore immuno-oncology combination therapies with proprietary HANSIZHUANG (anti-PD-1 mAb) as backbone. Apart from the launched products HANLIKANG (rituximab), the first China-developed biosimilar, HANQUYOU (trastuzumab, trade name in Europe: Zercepac®), the first China-developed mAb biosimilar approved both in China and Europe, HANDAYUAN (adalimumab) and HANBEITAI (bevacizumab), the innovative product HANSIZHUANG has been approved by the NMPA for the treatment of MSI-H solid tumors and its NDA for the treatment of squamous non-small cell lung cancer and extensive small-cell lung cancer (ES-SCLC) are under review. What's more, Henlius has conducted over 20 clinical studies for 12 products and 10 combination therapies.