Fosun Diagnostics Launches New COVID-19 test kit for Omicron Variant!
Release Time:2021-12-15
Author:
Source:
Pageviews:
On the afternoon of December 14, Guangzhou City held a press conference on pandemic prevention and control, reported the first imported Omicron case in the city. The Guangzhou Center for Disease Control and Prevention performed whole genome sequencing and sequence analysis of the new COVID-19 case from a nasal swab test. After the results were reviewed by the provincial and municipal center for disease control and prevention and reported to the National Center for Disease Control and Prevention, it was detected that the patient in this case had the Omicron mutant strain of COVID-19. An imported case of the Omicron variant (B.1.1.529) was also found in Tianjin earlier on December 13, which meant that this variant had appeared in China for the first time. To detect this new COVID-19 variant quickly, Fosun Diagnostics successfully developed a new COVID-19 test kit for Omicron variant (B.1.1.529), which selects six major mutation sites for the highly variable S gene of COVID-19 for detection. It has been verified that verifying the mutation sites of the Omicron variant can effectively identify the variant that has undergone mutation.
COVID-19 test kit for B.1.1.529 Variant
● Multiple targets: Single-tube detection of the S477N, T478K, Q498R, N501Y, Q493R, and G496S mutation sites of the COVID-19 S gene, as well as detection of the ORF1ab gene
● High sensitivity: Sensitivity of up to 200 copies/mL
● Anti-contamination: Uses dUTP and UNG enzymes to prevent contamination of amplicons
● Fast: Get results quickly within 2 hours
Example of a positive case of the COVID-19 B.1.1.529 variant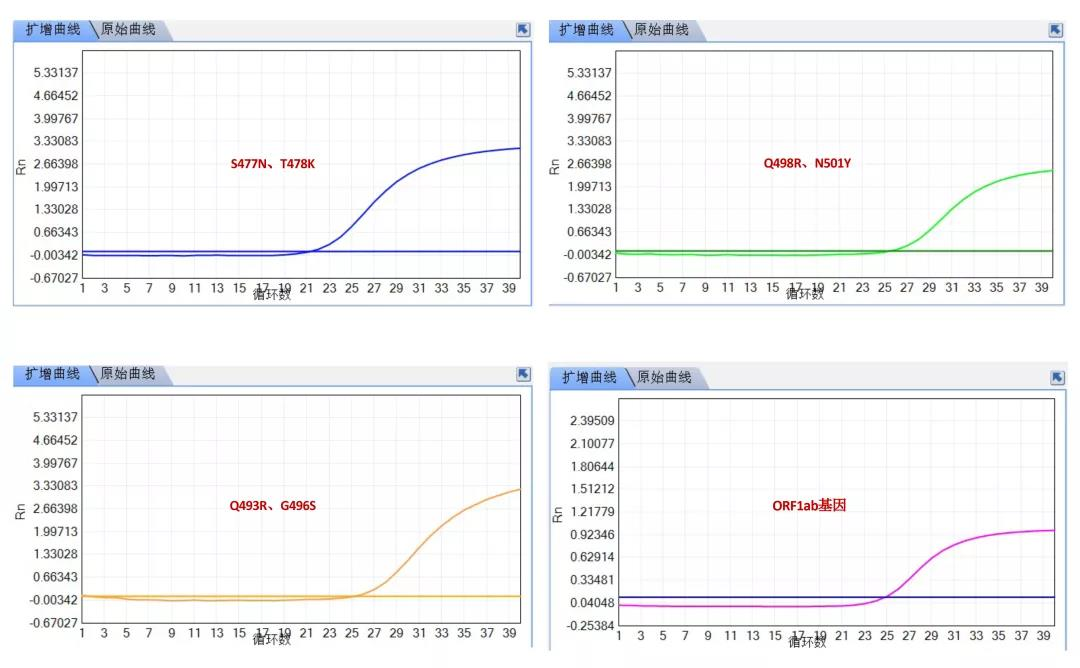 Fosun Diagnostics has also conducted professional bioinformatics analysis for the primer probe sequence of previously marketed COVID-19 nucleic acid detection kits and checked it against the newest international variants (including but not limited to Omicron). The results confirmed that tests will not miss or fail to pick up the target and will be able to detect the Omicron variant.