Wolves' Shanghai Megastore has moved to a new and adventurous location following two successful years of exposing the club's brand and growing the pack in Asia
Release Time:2021-08-19
Author:
Source:
Pageviews: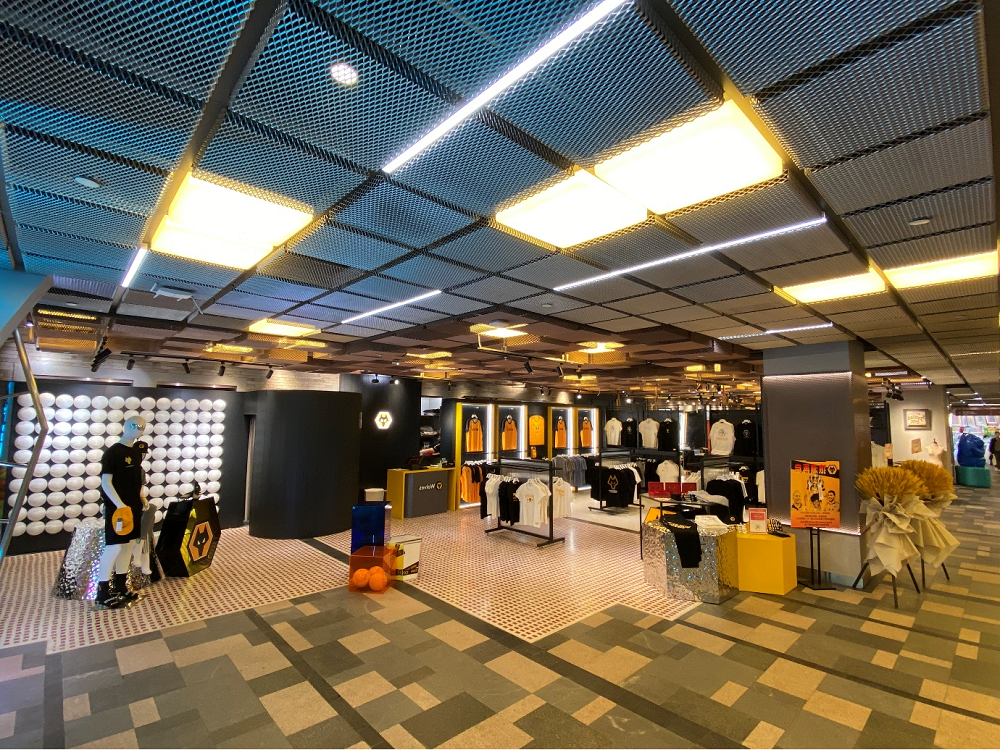 August 19, 2021 - Conor Coady and Steve Bull helped cut the ribbon at the Shanghai Megastore's official opening In July 2019, when large crowds turned out to welcome the pair, along with the likes of Ruben Neves and Willy Boly.

Since then, Wolves' run to the Europa League last eight, success in the Premier League and growth off the pitch, particularly in esports, has helped interest soar further, which is displayed in the popularity of the Chinese Megastore.

As a result, this week the Wolves Megastore has relocated to the BFC area of Shanghai, in a bid to increase brand exposure and attract even more supporters to join the pack in Asia. 

The new Megastore will share its location with one of the biggest cinemas in Shanghai, guaranteeing heavy traffic to the site, which is popular within the street and sports culture.

The move will also see the Wolves Megastore gravitate towards the BFC night-mart, one of the most popular night-marts in Shanghai – an area for shopping, eating and socialising come the evening.

It's hoped the move will attract a younger generation of old gold supporter, and Wolves' aim is to provide comfortable, but formal clothes, suitable for those working from home, and extend its product line for female supporters.

On the move, Christy Gu, general manager of operation at Fosun, said: "Since the Wolves Megastore opened in Shanghai two years ago, we've been hugely excited by the interest it's generated and visitors it's attracted.

"The popularity of the Megastore exceeded ever our expectations and we've seen a whole new Wolves fanbase develop since it's opening – the Wolves brand is becoming more visible around Shanghai and China every day, thanks in large part to the Megastore.

"The move to BFC is very ambitious – it's an area where the best trade is conducted and customers are guaranteed in the area, both in the daytime and evening, which will help increase the exposure on Wolves even more.

"The past year has been extremely tough for the whole world, with retail being affected greatly, but it shows the demand and interest in Wolves merchandise that we're still able to upgrade our facility and expand the pack further."