The Wind Beneath Our Wings
Release Time:2021-05-28
Author:
Source:
Pageviews: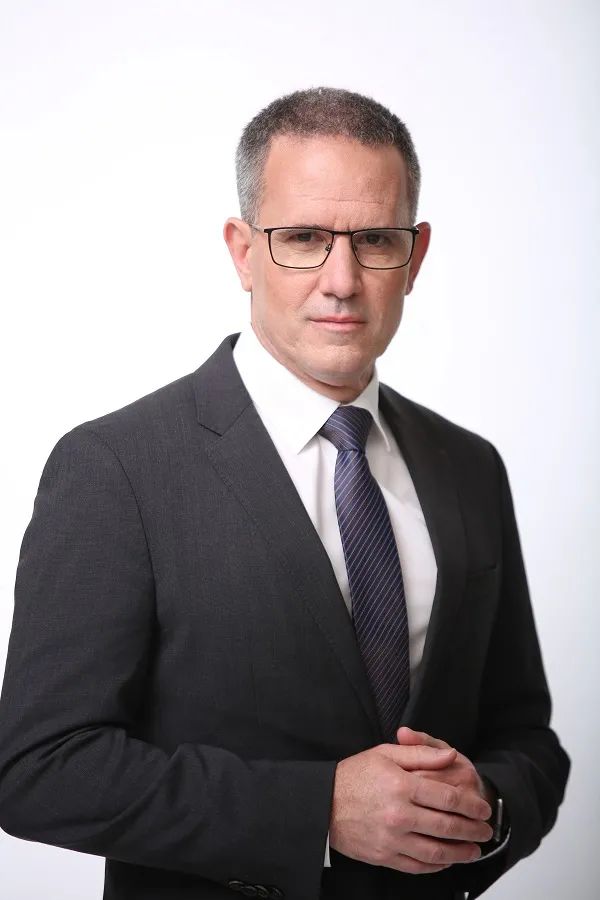 By Lior M. Dayan, CEO of Alma & Sisram Medical
 ------------------------------------------------------------------------------
A small company, counting less than 400 employees, from a tiny country in the middle east, is to become the first Israeli company listed on the Hong Kong Stock Exchange main board.
This is the story of Sisram Medical & Alma and most of all, the story of the unique group of people behind it.
As an Israeli, I spent a significant portion of my life engaging with different cultures and ethnographies. Israel is after all a melting pot, grouping Jews from all around the world into one small geography. This varied atmosphere of various races, traditions, languages and opinions is the perfect place to grow creativity, ingenuity, open mind and cognitive flexibility. It is where agility in mind and practice happens. This is our greatness, as a nation, and as a group of people.
Our unique geographic, demographic and political circumstances, as a small and young nation in the middle east, building itself while overcoming existential challenges, is what our DNA made of. It is the source of our strengths and motivations, the drive to exist and flourish. Israelis are "citizens of the world", speaking multiple languages, exhibiting diverse traditions and cultures to perfectly mingle and engage with every society and nation around the world. We are warm, friendly, communicative and collaborative.
I would like to think that the great Chinese nation perceives, acknowledges and embraces much of these Israeli attributes. The strong China-Israel commercial collaboration bond, formed over the past 10 years, is a living proof of it.
Chairman Guo's visits here in Israel and the new Alma Campus cornerstone event are simply two examples of Israel's warm hospitality and familiarity. In his business visits, Chairman Guo was welcomed at the Israeli Prime Minister's office as an act of high honor, same as the honor expressed by Israeli Minister of Economy & Industry and the Chinese ambassador to Israel, at Alma's Campus cornerstone event.
We, at Alma, have always been daring and creative with our business scope. We have been steadily and safely growing our organic business of energy-based medical aesthetics devices over the last 20 years with a focus on in-house R&D capabilities and distribution channels. While our unique DNA and culture grew our wings, Fosun has become "the wind beneath our wings". Fosun's interest, trust and support have opened the doors for our non-organic growth, elevating us into a greater dimension.
With the two entities joining forces, Sisram Medical has become the first Israeli company to be listed on the Hong Kong Stock Exchange main board in September 2017.
Following this exciting event, we begun to chart our business development strategy and blueprint:
First, on Alma level with two business growth initiatives – horizontal and vertical - aimed at strengthening our hold and position in the market, by – (1) the acquisition of Medical Nova, our distributor in Israel, and (2) the expansion of our product offering with the launch of the new injectable business line of dermal facial fillers distribution in Israel, Hong Kong, India and soon China.
Second, on Sisram level, with our bold, sharp vision and strategy to become a Wellness Unicorn, based on a synergistic eco-system of business building blocks.
It is not surprising then, that with all that has happened during 2020 – the global pandemic and its implications, presenting us with many challenges and lessons – we came out stronger and more motivated than before.
Our diverse global presence, with 7 subsidiaries around the world and business operation across more than 90 countries worldwide, was put to test and proven strong and agile. We were able to mitigate much of the pandemic effect thanks to our worldwide spread as well as our strong hold in the key markets of North America and China.
As a dynamic, focused company, with a resourceful and resilient DNA, we have pushed as hard as we could this year on all fronts –
· Launching 4 exciting new products, form an entry point level aesthetic device onto the holly grail of 3 energy sources combined platform that is a one-of-a-kind technologically as well as design and usability wise.
· Growing the North America operation 50% over the last two years.
· Moving into a new, modern, forward thinking campus to group all production and logistics sites and headquarters units and allow future growth.
· Kicking off the work on 2 new eco-system building blocks to start materializing our strategic planning for Sisram – Aesthetic Dentistry and Personal care. These two operations are realizing our strategy of "customer and consumer centric approach" bringing more products and services into the customer (B2B) and consumer (B2C) level in a holistic perspective of Business to Everyone.
· New, cloud-based information technologies systems to manage human capital, supply chain, logistics, platforms' IoT and customers data.
· Charting the "blueprint" for our Digital Transformation program and start delivering output in the form of new processes and new customer facing operation modules.
· Enhancing the development of our Internet of Things solution (Smart Clinic) with the new Alibaba cloud-based solution for APAC and Amazon for North America.
· Expending our injectables business line with revenue increased by 34.2% in 2020. We further expended this business line with an investment in Juve Star, a Fosun Pharma venture capital fund that holds exclusive rights to develop and commercialize an exciting injectable product, RZL012, addressing aesthetic indications AND the launch of Profhilo in India recently.
· Development of 2 new eco-system building blocks, based on our "customer and consumer centric approach", bringing more products and services into the customer (B2B) and consumer (B2C) level in a holistic perspective of Business to Everyone:
o Aesthetic dentistry - Sisram's vision for the new dental business line is to become a holistic digital workflow service provider enabling cost-effective and efficient measurement, design and production process for aesthetic dentistry treatments via an on-line (digital) platform covering all aspects from intra-oral scanning to final dental appliance delivery.
o Personal care business line is defined as an extension and enhancement of the treatments offered by Alma to the consumers, broadening Sisram's reach and engagement with the end-user (the consumer).
· Further strengthening our APAC operation with 2 new direct operation in the region launched during 2019 in South Korea and Australia, and the new Sisram China office that opened in 2020. The China office will handle various business activities addressing the evolving ecosystem and potential synergies between Sisram and its majority shareholder, Fosun Pharma. Amongst the first activities the new office will oversee are: aesthetic dentistry, registration of dermal facial fillers with China's National Medical Products Administration, expansion of the injectables category offering, and the establishment of a regional service center and regional warehouse.
With Fosun's confirmation and endorsement, we are pursuing our vision for Sisram to become a global wellness consumer brand.  
Each word in this vision is carefully phrased:
· Global – means we will further strengthen our distribution channels with an emphasis on direct operation.  
· Wellness – means we are broadening Alma's scope from energy-based medical devices for the medical aesthetics industry, into adjacent domains – we have begun with injectables, and now moving onto 2 new business lines that are part of our future wellness eco-system.
· Consumer – means we are also deepening our market reach – targeting the end-user the consumer, in addition to the professional customers (practitioners) that we currently serve.
· Brand – creating and establishing a brand is the translation of the business strategy into practice and reality – for us to become a global wellness solution provider to the consumer market we need the consumer to be aware of us – what we stand for- what we offer- and choose us – this is all done by the creation of consumer brand and the promotion of this brand (visibility and engagement) among consumers and customers.
We believe the sky is the limit for us, and with Fosun's help, trust and engagement, we will aim for the stars next….
Yours,
Lior M. Dayan,
CEO